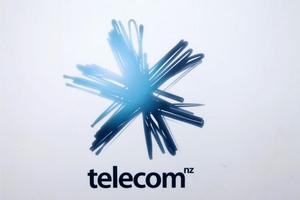 Telecom is playing down speculation up to one third of its workforce could soon be sent offshore, as it seeks to slash costs to improve its bottom line.
Labour ICT spokeswoman Clare Curran said rumours are circulating that Telecom was using the pressures of operational separation as a smokescreen to mask its plans to "outsource and ultimately offshore" up to one third of its workforce.
In a separate report ComputerWorld said it understood that one of the project aims was for Telecom to outsource its "Technology and Shared Services" support unit with nearly 2000 permanent employees.
But Telecom spokesperson Ian Bonnar today slammed the talk as rubbish, saying the review was in its early stages.
Telecom is undertaking a review of its Technology and Shared Services support unit, of which there are about 1500 employees.
Any talk around jobs losses was sheer speculation, Bonnar said.
Bonnar confirmed a review of its partner technology was underway, and that those companies affected had been asked to come up with proposals moving forward.
This comes as HP's 10-year deal to provide Telecom with support services to build, manage and operate its systems, comes to an end and the telco considers whether it has the right partnership in place.
No deadline had been set for implementation, but it was extremely unlikely that it would be this year, Bonnar said.
A large part of Telecom's business was already outsourced and this, as well as moving jobs in-house could not be ruled out by the telco in the future, he said.
"It's too early to say what might happen and the kind of comments that are being made are wildly speculative," he said.
Telecom chief executive Paul Reynolds announced this month that the company planned to slash 200 management jobs by mid-year and that more lay-offs were likely.
The job losses are part of a programme announced last year that aims to slice more than $500 million from the business's costs by 2013.
More redundancies were expected in the next couple of years, he said.
Reynolds also recently sparked talk the telco could split, after comments made by the company that it would consider new structures to participation in the Government billion-dollar fibre broadband network.