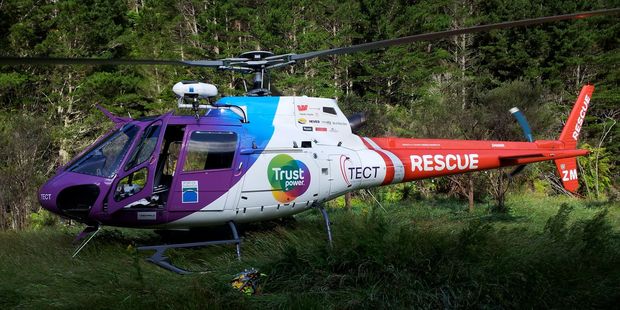 A female motorcycle rider was flown to Tauranga Hospital after crashing off her bike in Omanawa yesterday.
The 44-year-old woman suffered serious injury including fractured clavicle in the crash, which happened at 1pm in a gully off Omanawa Rd.
The TECT TrustPower Rescue Helicopter helped pick up the woman and take her to hospital for further treatment.