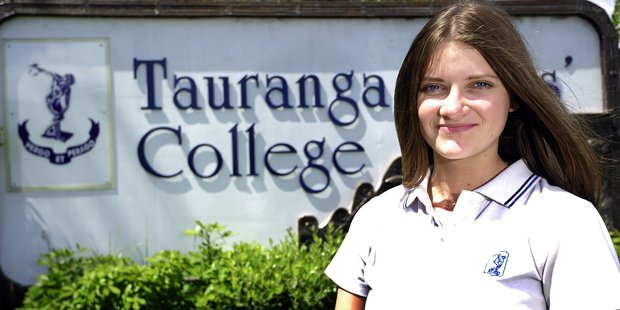 Indiah Reid likes to get her hands dirty.
The 15-year-old was one of 85 students who had signed up to learn a trade while still at high school as part of the Western Bay of Plenty Trades Academy which opened this month.
Miss Reid had ambitions of joining the Navy after she graduated from Tauranga Girls' College so hoped a mechanical engineering course would steer her in the right direction.
For one day a week, she would head to the Bay of Plenty Polytechnic to learn the basics of becoming a mechanic. The rest of the week would be spent doing regular school activities.
"I enjoy working with cars and playing around with things, so when it came up it all slotted together," Miss Reid said. "I liked the sound of what we would be doing, I know we will be making an engine that we can actually use."
The teenager said she had not faced any stigma for being a girl.
"I was really nervous because I thought I'd be the only girl but there is another one there. Everyone was really accepting and welcoming to us."
Miss Reid liked a challenge.
"I like working on things and using my hands, I used to go on holidays to Whitianga and would help change the tyres on the boat trailer and if there was something broken I would help fix it, that kind of sparked my passion."
Trades academies began opening around the country in 2011 under the Government's Youth Guarantee Policy.
The Western Bay of Plenty Trades Academy courses include, construction skills, mechanical engineering, automotive training, and early childhood education.