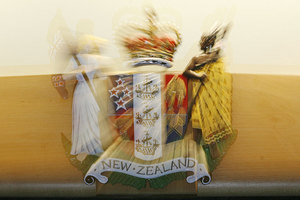 A candidate in the upcoming local body election accused of assault has had name suppression extended.
The candidate appeared in Hastings District Court today and argued for name suppression on the basis that publication of the name would cause undue hardship.
Hawke's Bay Today was present in court to oppose the suppression but Deputy Editor Mark Story was not allowed to address Judge Bridget Mackintosh.
The candidate has been accused of assaulting a Lotto shop worker in March of this year.
They were offered diversion but declined "for personal reasons" indicating they could not live with that.
Police prosecutor Andy Horne said diversion was still on the table for the candidate but that name suppression was a different issue.
The candidate said they are running for council and had applied for a few jobs which would likely be affected by the publication of their name.
Judge Mackintosh said the matter was "not straight forward" and that the matter of name suppression required legal argument and submissions to be filed by the Hawke's Bay Today.
The candidate has continued name suppression until next Tuesday when they will next appear and the matter will be debated.
For more articles from this region, go to Hawkes Bay Today