A woman drove through roadworks at a Whanganui intersection without looking or indicating while talking on her cellphone.
Horizons roadsafe coordinator Glenda Leitao observed the behaviour during a 20-minute survey at the intersection of Guyton and St Hill St on Monday afternoon.
"That was the worst behaviour I saw but three others drove the wrong way, 10 didn't look and 172 did not indicate," she said.
"The roadworks won't be completed for another two weeks and people really need to treat the intersection as a roundabout."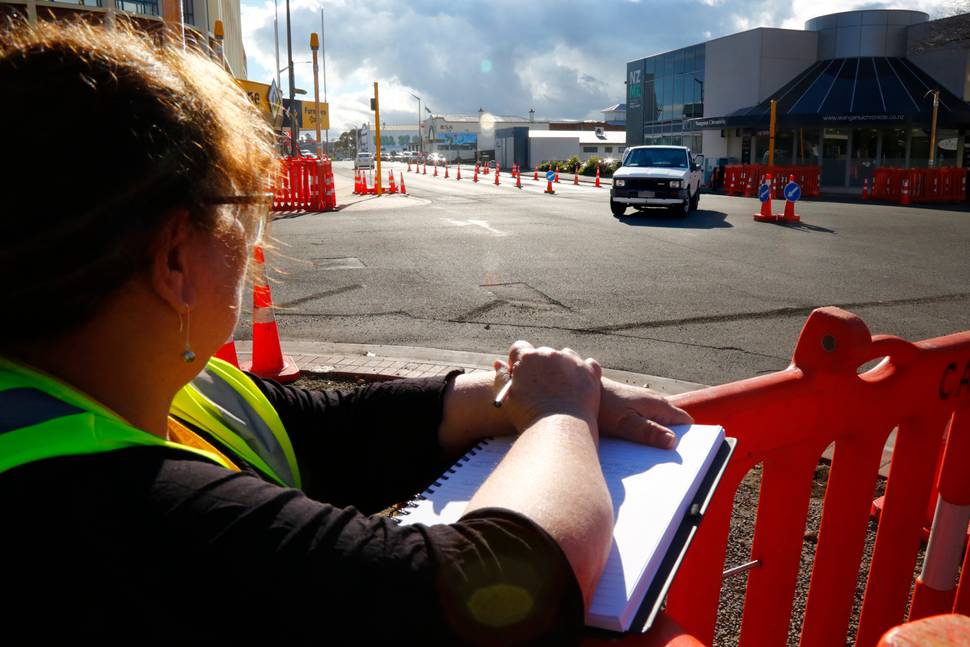 There are signs and traffic cones in place to indicate that drivers should treat the intersection as a roundabout while the traffic light upgrade is taking place but Leitao said her observation seems to indicate that they are being ignored.
"Some people were hesitating and unsure what to do and that might hold up traffic but it is better than driving through without indicating.
"There was a lot of second-guessing about where drivers were going.
"All they have to do is indicate and drive the way they would at any roundabout."
The New Zealand Road Code stipulates that drivers must look to the left and yield to drivers already in the roundabout.
And once a gap in traffic appears, merge into the roundabout and proceed to your exit.
Look for pedestrians and use your turn signal before you exit.