A relaxed vibe and supportive community make Waverley a great place to be an artist, says Lisa Walsh.
She and husband Jimi have been based in the South Taranaki town for 5 years and their Glass & Art Studio on the main drag has become a popular stop for travellers.
Mrs Walsh said people from all over the country visited the studio when they passed through Waverley and it was interesting to see how many returned time and again.
A popular item has been soy candles in glass jars, which Mrs Walsh originally made just for herself, including the blend of essential oils in the wax, but they have proved a hit with visitors to the studio.
When the Chronicle called by on Monday, Mrs Walsh was making a batch of candles and the place was filled with their relaxing aroma.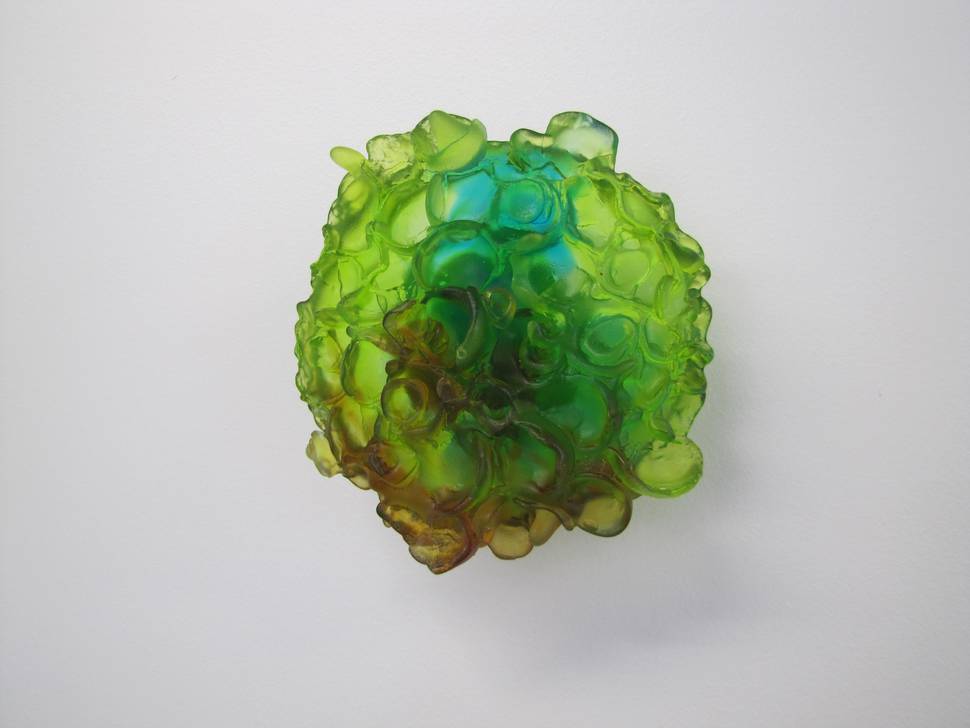 She was also creating a rock pool out of microcrystalline wax, from which she can produce a mould. It's her latest project and the several intricately detailed pools she has already created are on display at the studio.
"A lot of our work at the moment has been inspired by elements of nature," said Mrs Walsh.
She and Mr Walsh have been working on their contribution to the Wildflower Sculpture Exhibition, which is in Hastings next month. The biannual event is a fundraiser for Cranford Hospice.
The 100-days project that ran as part of Artists Open Studios earlier this year was co-ordinated by Mrs Walsh, and she said it was a great venture to be part of. It involved 10 artists, including Mr and Mrs Walsh, who were asked to produce one artwork every day for 100 days. The 1000 artworks produced were then exhibited at the Waverley Scout Hall during Open Studios.
Mrs Walsh said the project allowed people to see the evolution of the artists' work and the disasters as well: "Normally you wouldn't display those."
One of those artists was Rachael Johnson, who has a diploma in Maori visual arts and completed a workshop on making pine needle baskets in May last year.

"It really stretched me," said Ms Johnson. "It's the best thing I ever did."
Ms Johnson uses a range of materials to construct her baskets and incorporates Maori art, such as stylised tukutuku patterns, in their design. Those materials include driftwood, moss, stones, pingao and feathers. "It's great. Friends and family now go foraging for things for me to use."

Ms Johnson is based in the studio next door to the Walshes'.