Hospice Shop manager Sue Lumsden is fed up with the Gonville store being used as a rubbish dump.
The shop's volunteers turned up yesterday morning to find the store barricaded by dumped items, most of them in an unsuitable condition for sale.
"One of the volunteers who opened up could not get through the door," Mrs Lumsden said.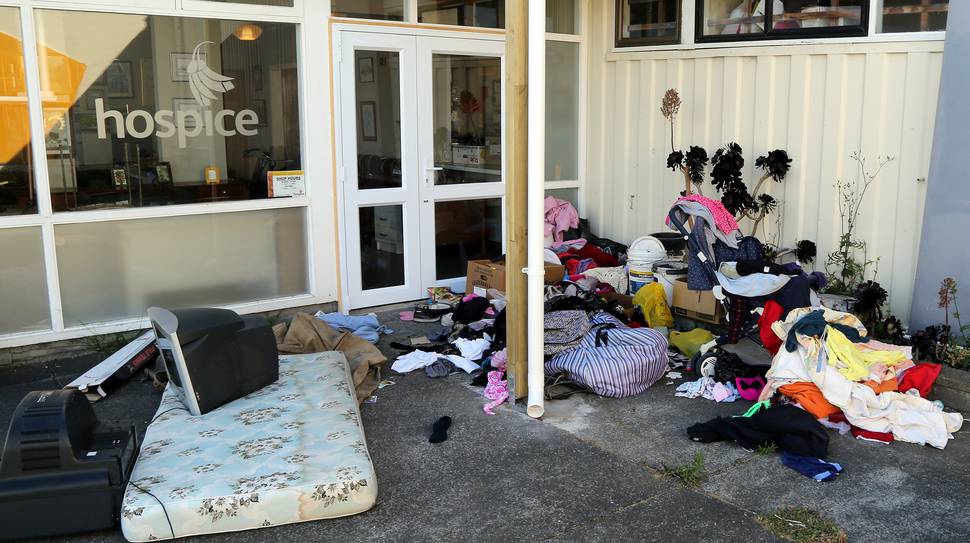 "We get some fantastic donations, but we're getting more and more of this. Some people think we're the dump. It's pathetic."
The dumped items consisted of ripped and broken couches and beds, along with clothing.
"I honestly think it's because the dump fees are too expensive for people."
Mrs Lumsden said there was no excuse for dumping outside the store, because the hospice offered to pick up saleable items from people for free. Alternatively, items should only be dropped off during shop hours.
"What we can't sell we try to move on to somebody who can.
"We accept most saleable goods, and we are happy with that. We put the sign up, but people in Whanganui don't read."
Mrs Lumsden said items were regularly dumped outside the shop, but this was the worst case she had seen.
"It's normally after the weekends. Most Mondays we find some sort of dumping of things that we can't use. But we are not the only ones. If people see dumped stuff, they tend to add to it."
The Whanganui District Council had offered to remove the dumped goods.
Items should be dropped off during shop hours 9.30am-4.30pm Monday to Friday and 9.30am-12.30pm on Saturday. For free pick-up call 06 344 8093.