Wellington electronic trio Groeni have been making waves with music from their upcoming album Nihx.
BBC Radio 6 aired album track Evergreen in host Tom Ravenscroft's Recommends slot, Belgian arts and culture site Subbacultcha premiered the first single The Pharmacist, and Berlin culture magazine Kaltblut shared their track I Don't Hold Knives, which also featured on BBC Radio 3.
Nihx, due for release on March 30, was written and recorded at three home studios in Wellington over two years. The music at times calls to mind James Blake and Radiohead, but ventures beyond those styles as well. Check out the wonderful ending of Evergreen.
The vast majority of the drum sounds are made from samples of Mike Isaacs' synth collection. Numerous sounds are manipulated feedback from guitars or vocals among other things.
Nihx will be released on limited black, white marbled vinyl (including download code) & digital.
Headless Chickens' stunning 1988 album Stunt Clown has been recognised 30 years after its release as the Independent Music NZ Classic Record.
The award, which will be presented at this year's Taite Music Prize ceremony on April 17, aims to acknowledge New Zealand's rich history of making fine albums that continue to inspire us and that also define who we are, say organisers.
Stunt Clown was a different beast to the Headless Chickens music many fans knew and loved later, in the 1990s, but it was a groundbreaking and exciting release that still holds up well.
Russell Brown, who will present the award, says: "It plays now as the bridge between the band's experimental origins and later pop success, but it stands on its own as an ambitious, strikingly varied work. Literally no one in New Zealand was making music like this at the time – they had to invent it".
Meanwhile the finalists for the Best Independent Debut, sponsored by Auckland Live, are:
Daniel McClelland - Anxious Heart
Kendall Elise - I Didn't Stand A Chance
L.A.B. - L.A.B.
Strangely Arousing - Strangely Arousing
The Miltones - The Miltones
The finalists for the Taite Music Prize, already announced, are:
Aldous Harding - Party (Flying Nun Records)
Fazerdaze - Morningside (Flying Nun Records)
Grayson Gilmour - Otherness (Flying Nun Records)
Kane Strang - Two Hearts and No Brain (Dead Oceans)
Mermaidens - Perfect Body (Flying Nun Records)
Nadia Reid - Preservation (SPUNK!)
TEEKS - The Grapefruit Skies (TEEKS)
The Bads - Losing Heroes (The Bads)
Marlon Williams has announced a second Auckland Town Hall show and a bigger Dunedin show on his New Zealand tour in May.
The singer, whose album Make Way For Love topped the album charts on release last month, has already sold out one of his Wellington gigs.
Tickets went on sale this week for the second, fully seated, Auckland show on May 26. The Dunedin venue has been upgraded from the Glenroy Auditorium to the Dunedin Town Hall on May 22.
Williams will be performing with a full band on tour, with Julia Deans as support.
Auckland-based Dunedin band Ha The Unclear will play four shows on a national tour to mark the release of their single Wallace Line.
The band say the song unravels the story of a disintegrating long-distance relationship, but its sound is upbeat and fun, with a jolly bassline, lively percussion and cheery guitar jangle.
Ha the Unclear, who have toured with Courtney Barnett and supported The Shins and Dandy Warhols, will play Christchurch on April 6, Dunedin no April 7, Auckland on April 13 and Wellington on April 14.
Theia says her new track Bye Bye serves as an anthem for anyone who's ever had to fight to be taken seriously.
"It's written from the perspective of the underdog. It's a big finger up at the doubters and the haters," she says.
The Christchurch-born artist worked on the song with US producer Mike Elizondo, known for his collaborations with Eminem and Dr Dre, as well as Tony Buchen, L-Fresh the Lion and Vince Harder.
Theia's breakout hit Roam has surpassed 12.5 million streams on Spotify.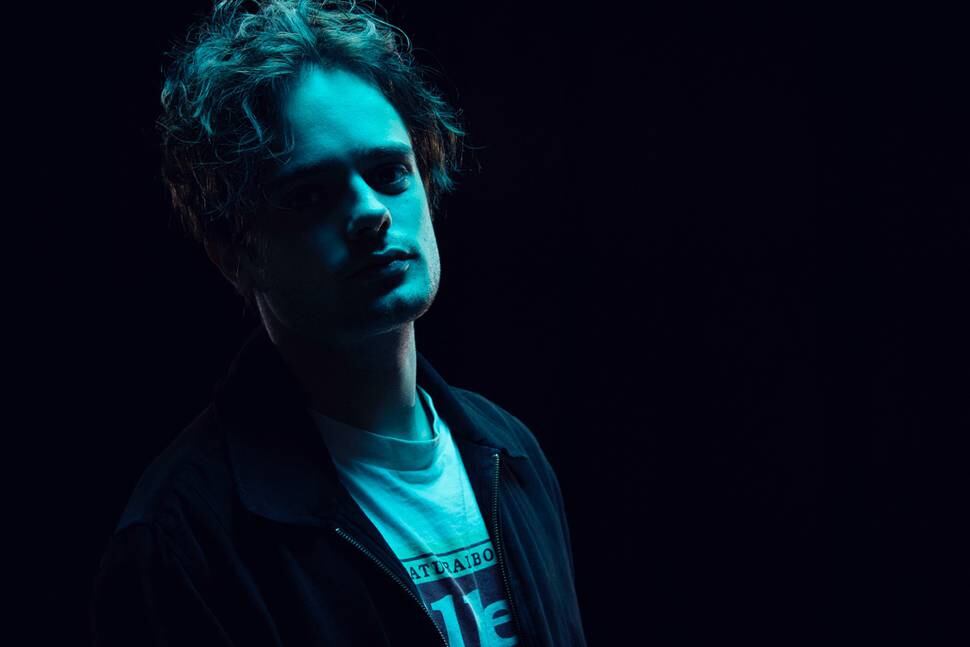 Meanwhile, UK-born, NZ-raised singer/songwriter Harry Parsons will next week release his new single Real, followed by a release show at Auckland's Neck of the Woods on April 5.
"I wrote the song as I was coming out of quite a low point in my life, full of self doubt and anxiety about the future and where I was headed," says Parsons.
"I guess the song reflects hope, and the idea that everything could be okay just let life run its course."
Real is released on March 30.


Kiwi sibling duo Broods have teamed up with Whethan for his new track Be Like You.
The Chicago teen has worked with Dua Lipa, Charli XCX and Flux Pavilion among other big names.


Rockers Villainy have released their first new music since 2015's album Dead Sight.
The new song Tiny Little Island is a "post-apocalyptic singalong".
Singer Neill Fraser said the song encapsulates the current state of mind for the band. "We're constantly wrestling with these two conflicting notions of 'living for the day' whilst also knowing that tomorrow is going to pay for it.
You can either hide from that fact, or confront it head on and have as much fun as is humanly possible in the process. We're doing the latter."
The band supported Incubus in Auckland and Christchurch, and will play Wellington's Homegrown Festival on April 7.
Hopetoun Brown have had a busy March, playing Womad, releasing a new track Put It Down, and releasing their third studio album Don't Let Them Lock You Up.
The album features musical guests including Steve Abel, Sophie Burbery and Isaac Chadderton among many others, and was recorded at Jol Mulholland's The Oven studio.
Eilen Jewell, once described as Johnny Cash reincarnate, returns to New Zealand this June.
The Boise, Idaho, singer-songwriter released her album of covers Down Hearted Blues last September, bringing new life to tracks in a style described as sultry surf-noir and dynamic Americana.
Jewell will perform at Auckland's Tuning Fork on June 2. Tickets from Ticketmaster.