Rotorua Netball will have to fork out an extra $500 before the season starts after the "disappointing" theft of one of its brand new goal post from the Westbrook courts.
Rotorua Netball secretary Mary Thompson told the Rotorua Daily Postthe theft had left the Rotorua netball community disappointed ahead of the new season starting April 6.
"The season hasn't even started and that's what we get thrown at us so we are not happy," she said.
Thompson said security cameras captured the theft of the goal post about 2am last Saturday morning.
"Because it's dark you can't pick anyone out but you can see a truck or a car and trailer back up to the gate and take [the goal post] out and put it on the back."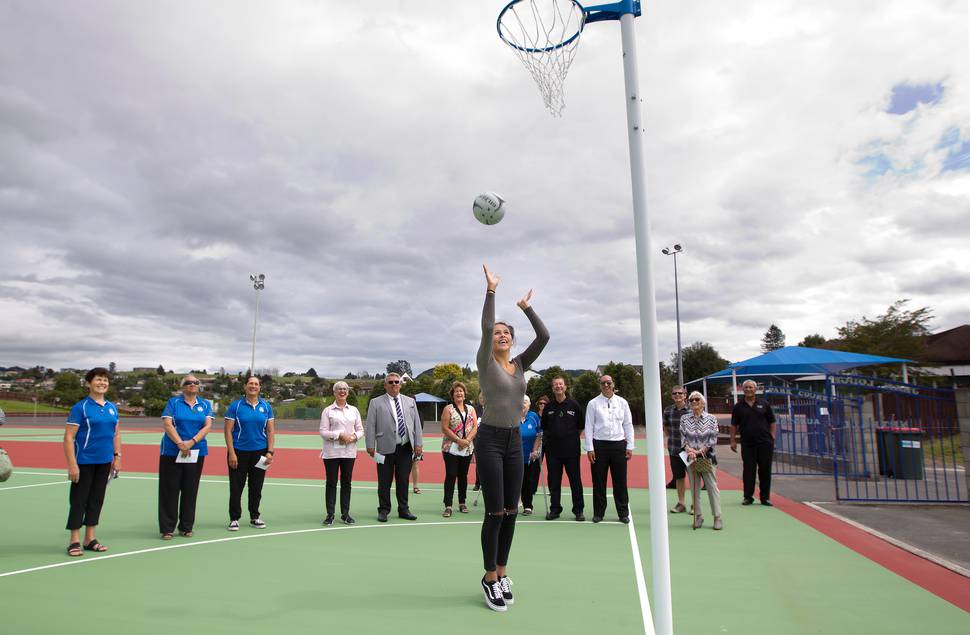 Thompson said Rotorua Netball had sent a message through Facebook and its website to all teams about the theft.
"Hopefully someone will spot a brand new white goal post sitting in someone's backyard.
"We put our old posts out there to giveaway or to sell but nobody came to the party wanting them.
"They wanted one of our brand new ones obviously," she said.
Thompson said the goal post was worth about $500 and confirmed there was no other option than to replace it.
The posts are locked into the ground but Thompson said there was nothing more she could do to ensure other goal posts were not taken in a similar way.
"They are locked in to the best of our ability.
"It probably wouldn't be all that hard to pull them out, it just needed some brute strength."
The goal posts were the finishing touches on the $1.3 million redevelopment completed on March 14 which began in 2018.
The special sporting surface Rebound Ace had been applied to the existing courts which began in 2018 and Thompson had informed the public on how to care for them, not aware it was the goal posts which would be the problem.
The development was a result of a submission to the 2012-2022 Long-term Plan
Any information about the goal post can be reported to Rotorua Netball on (07) 348 6578.