With a successful start to their 2018/2019 season, the Bay of Plenty-based Black Ferns Sevens squad is expecting to have a target on their back heading into their next tournament.
That tournament will be the second round of the HSBC World Rugby Sevens Series in Dubai from November 29-30, following on from their 33-7 first round win against Team USA in the final last month in Glendale, Colorado.
Black Ferns Sevens coach Allan Bunting said the US tournament was a good start to the season.
"The ladies had a good break after a massive year and we only had a short window of preparation for US but it went well. You can make a lot of assumptions about how you're going but we did physically and technically turn up quite well and that's a good starting point," Bunting said.
He said winning the opening tournament would put a target on their backs going to Dubai.
"Obviously, when you win a tournament everyone looks at you a whole lot closer, so the next one will certainly be a lot closer and we're really working hard on raising the bar a bit more.
"A lot of the motivation comes from the players, they enjoy being part of this group. They like to train hard and they're always competing against each other, but we have a good laugh as well. The culture is really good and the environment is enthusiastic, the challenge now is to keep that going."
Black Ferns Sevens player Kelly Brazier says the motivation to continue their success remains strong this season.
Brazier, one of many heroes involved in the gold medal-winning Commonwealth Games squad and the Rugby World Cup Sevens champions, said her focus was now solely on the new season, which got off to a flier with the tournament win in the US.
"I think we carried on from the World Cup. We obviously had a good finish to the season, then everyone had a real good break, wanted to be back and just go out and do well. It was pretty cool that we started where we left off.
"Dubai will be just the same as Colorado, then just sharpen up. We've had another six weeks to carry on what we're doing but find some more consistency.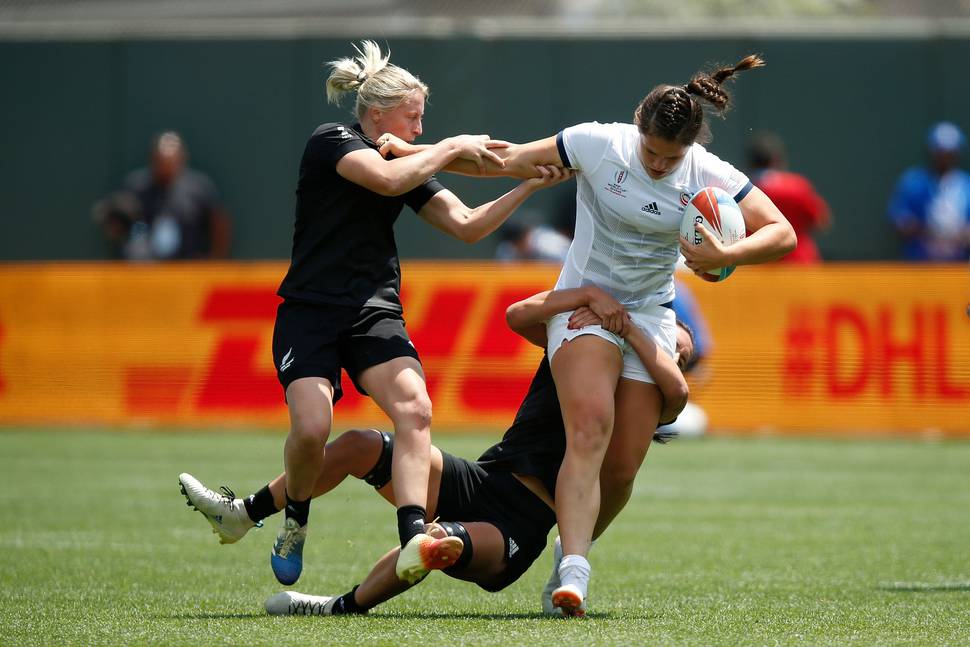 "We know it's always going to be hot over there, but I guess that's sevens - you're always under fatigue, you're always under the pump. Most countries we play in are hot, that's just part of it and something we have to overcome."
She said her team never had any issues with finding motivation.
"We're just such a competitive bunch that we don't dwell on anything too long. There's always another game, another tournament and we have such high standards that as soon as land back in New Zealand we want to improve.
"That's what makes our team successful, we can win tournaments but that's not the end of it, we just want to keep challenging ourselves and seeing where we can take this team."
Undeniably the Black Ferns Sevens enjoyed some massive highs last season and Brazier says it is hard to forget 'that' gold medal winning try in the Commonwealth Games earlier this year, mainly because everyone she sees wants to talk about it.
Born and raised in Dunedin, Brazier now calls the Bay of Plenty home and is doing her part for the future of the sport in the region.
This year she was assistant coach of the Bay of Plenty under-18 girls' rugby team and has her sights set on developing her coaching further.
"I like being able to share my knowledge with the younger girls and just being out there in the community. The girls love it and they give me a bit of stick from time to time. There's definitely potential in that team and I look forward to seeing them in the coming years.
"At the moment my goal is to at least hang around until 2020, then I'll reassess and coaching is definitely a part of my plans."