Fitness enthusiasts from far and wide flocked to the Rotorua Racecourse for the Te Arawa Double Trouble Crossfit pairs competition.
Yesterday's event, organised by locals Willy and Carol Taite, comprised athletes of all abilities completing five workouts in pairs to find the fittest in four different categories; Rx (the top division), scaled, beginners and masters (40+).
The workouts included a wide range of exercises, including weightlifting, cardio, gymnastics and plyometrics, which were designed to test competitors but also be achievable.
The winning pair in the Rx division was Michael and Alyssa Gillum, of Crossfit Taurus in Hamilton. They were followed two Rotorua pairs. Shaun Plant and Kelly Winikerei, of Crossfit Te Arawa, were second, and Crossfit Ruark's Major Nelson and Robyn Fisher were third.
Crossfit Ruark's Ross and Mel martin finished second in the masters division, behind Garry Jones and Adrianne Harpe, of Crossfit Taumata. Ruark pairs also took third, fourth and fifth in the scaled division.
Organiser Willy Taite said the event was "awesome" and was surprised by how smoothly it went, which he put down to a dedicated group of volunteers working behind the scenes.
"It felt seamless and the reason for that is we ran a competition last year and our core group took the experience from that and nailed the big things, while the newer members stepped up and did a lot of the little background things. We had teens as young as 12 and 13 helping out," Taite said.
He said the level of competition at the event was "really high".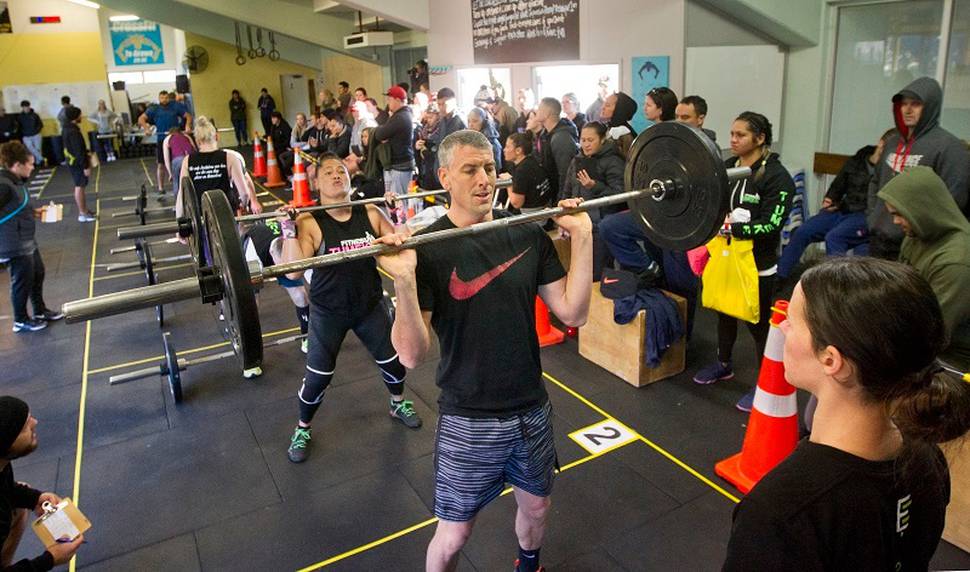 "We had two former Crossfit Games athletes competing in the Rx division. The cool thing, which we found really humbling, was Michael and Alyssa Gillum run the Crossfit team and individual nationals and they signed up for our event at the last minute.
"He is the architect behind the nationals, so when it comes to competitions you don't get better than him and he's been to the Crossfit Games in the teams division. Before he left yesterday, he said to my wife Carol 'give us more notice next time because I'm going to bring 19 teams next year'.
"We're a medium-sized gym that's trying to do justice with the big boys, so to hear that was really cool," he said.