Rotorua mountain biker Tuhoto-Airki Pene is heading to Europe to chase the dream.
The Toi Ohomai student will compete in two world cup events as part of the downhill mountain biking world circuit.
While there, he will also contest two Crankworx mountain bike competitions in Austria and France, where he is looking forward to nine days of full-on riding.
It has been a big year for the 17-year-old mountain biking champion. Soon after winning the under-19 national downhill championships at Cardrona in February, he began his first year at Toi Ohomai's Rotorua campus where he is studying towards his Diploma in Adventure Tourism.
As a speedy thrill-seeker, he said the course was perfect for him because he could study towards a career that would get him outdoors and living his passion.
"I love doing anything outdoors, so I'm really enjoying the course. I want to have work I can come back to after competitions, so I'm interested in raft guiding or guiding bike tours."
The love of speed was instilled in him from an early age when he began BMX racing. From age 4 he won the first of seven national titles for his age group, before getting into downhill mountain bike racing at 12.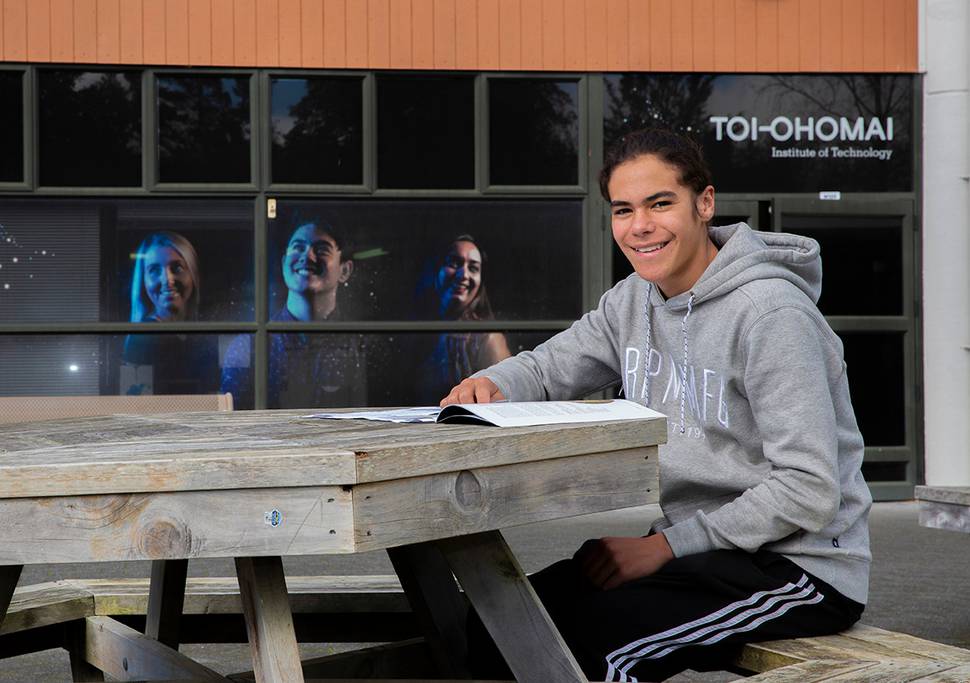 "I was always on a bike as a kid and had endless fun. I just love the thrill of it - the speed going downhill as well as working out how to make the fastest run. There's a real technique to reading the track and making the best decision on how you're going to run it."
At speeds of up to 40km/h over a short, technical course, sharp wits and quick decision making is a necessity – you have to be able to negotiate rocks, sharp bends and steep drops, and decide how to take a jump, he said.
At his winning national champs race in Cardrona, Pene was the only competitor in his age group to finish under three minutes, placing him sixth overall alongside the elite competitors.
So far this year he has been injury-free, but he has had his share of wipe-outs, including fracturing his collarbone last year in the same place at two different events, and "smashing up" his face at another competition.
The potential for accident is part of the territory and it doesn't slow him down. Instead of pondering over what could happen, he would rather put his time into training body and mind for the next big event.
After his month-long European tour, he will return to his studies before heading to Europe again in September, this time to represent New Zealand in the World Downhill Mountain Bike Championships in Lenzerheide, Switzerland.