Crankworx Rotorua 2018 has been dubbed a success with event entries at capacity, huge international viewership and around 40,000 visitations over the nine-day festival.
This was up from 35,000 visitations during the 2017 festival.
Event director Ariki Tibble said Crankworx Rotorua was keen to push the envelope as the event entered the first year of a new 10-year contract.
"The new additions were significant changes which created some challenges for us, but they paid off and have helped to position us for continuous improvement in the years to come.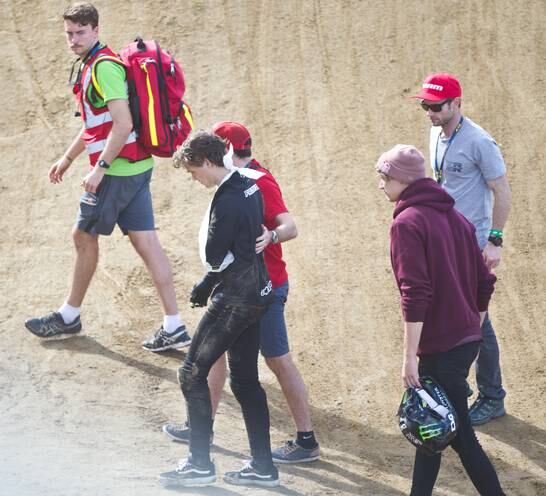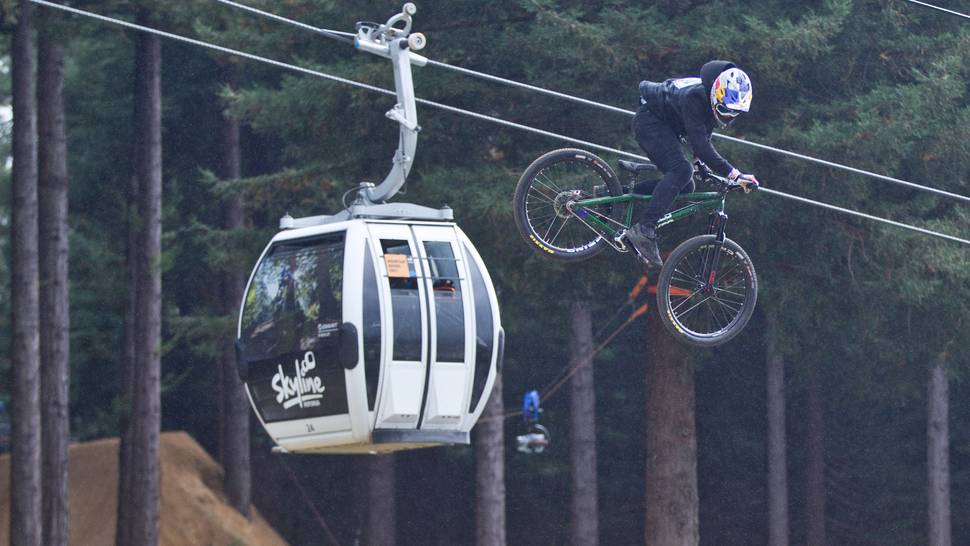 "Our team has pulled off another incredible festival. It's always a huge relief, and we're poised to build on this year's enhancements in 2019, where we will welcome back the Enduro World Series once again as part of the event."
Initial figures show total Crankworx Rotorua broadcast views were up about 70 per cent, tracking more than 600,000 views across all platforms.
Rotorua residents have free entry to both Day 5 and Day 6 with proof of ID and address.
Viewers across 64 countries engaged with the live webcasts for an average of 23 minutes.
Crankworx featured several new elements in 2018, including the addition of a new Dual Slalom course and a Redwoods DH event, a new Kidsworx Arena, a new Pump Track, an Eat Streat based opening ceremony, a Deep Summer Competition, and greater accessibility to the event for locals.
The expo saw 60 businesses on-site with more international exhibitors this year.
Kidsworx saw about 400 kids over five days, a 10 per cent increase on 2017, with a particular increase in the under-6 demographic as well as a big jump in the number of girls participating.
Kidsworx director Marcello Ojerio said the proximity of the new Kidsworx area to the expo was met with enthusiasm from the parents.
"The Kidsworx zone was a hub of activity regardless of the weather, running at nearly full capacity throughout the Crankworx festival, with occasional short waiting lists to jump on a demo bike."
The Kidsworx competitive events were also sold out with more than 300 entrants aged between 8 and 12 in the Hipster Downhill, Pump Track Challenge and the Sprint Warrior Downhill.
The Professionals NZ Secondary Schools events were entered by 387 students from more than 100 schools from as far south as Southland Boys High School and as far north as Kerikeri High School.
The Educate Programme saw 227 students gaining knowledge about Crankworx Rotorua from nine schools around the Bay of Plenty.
A crowd of nearly 1500 watched the action at the all-new track on Tarawera Rd.
In the Crankworx World Tour events, there were 530 pro and amateur athletes competing at the highest level for points towards King and Queen of Crankworx.
Redwoods DH event director Dave Hamilton said the new event addition attracted 110 entries and showcased Whakarewarewa Forest Downhill track, Taniwha.
"The riders were blown away by the amazing soil and terrain we have."
Other events full of international stars and local heroes included the Crankworx Rotorua Slopestyle in Memory of McGazza, the Mons Royale Dual Speed and Style, the Rockshox Pump Track Challenge presented by Torpedo 7, 100% Dual Slalom and the GIANT Toa Enduro and Challenger.
Tibble said the team would take a bit of time to reflect on the successes and challenges of 2018 and then kick into planning mode for 2019.
"I think a really exciting part of this event is that our entire team are constantly hungry to make improvements year on year. Already we have plans for 2019 to take things to the next level and that is a pretty good space to be in."