A group of thrill seeking women took to the trails with gusto during the annual Super V event in the Whakarewarewa Forest.
The mostly downhill race on the 'Corners' course, hosted by women's mountain biking club Revolve Rotorua at the weekend, attracted about 40 riders.
The fastest on the day was Nicole Mcaulay, who finished in 9m 32s to claim first place, just five seconds ahead of Nicole Blackwood in second. Thirteen-year-old John Paul College student Jenna Hastings, who was the fastest girl at last year's New Zealand Schools Mountain Bike Nationals, was third in 9m 47s.
Revolve Rotorua chairwoman Erin Coull-Roberts said the event was all about getting women together and riding bikes.
"It's a social sort of event, getting women on bikes and introducing them to what a downhill event might be like. It's very different to the mixed, male dominated sort of downhill races. There's still a first, second and third prize, but for us it's more about giving females an opportunity to try it," Coull-Roberts said.
She said the atmosphere at the Super V event was laid back and social, and there was nothing better as an organiser than seeing the smiles on riders' faces.
"It's just about fun, socialising and women meeting each other so they can potentially swap numbers and go riding together. Yesterday was all about the cheesy 80s music, we had pizza at prize-giving, there was not a whole lot of serious racing.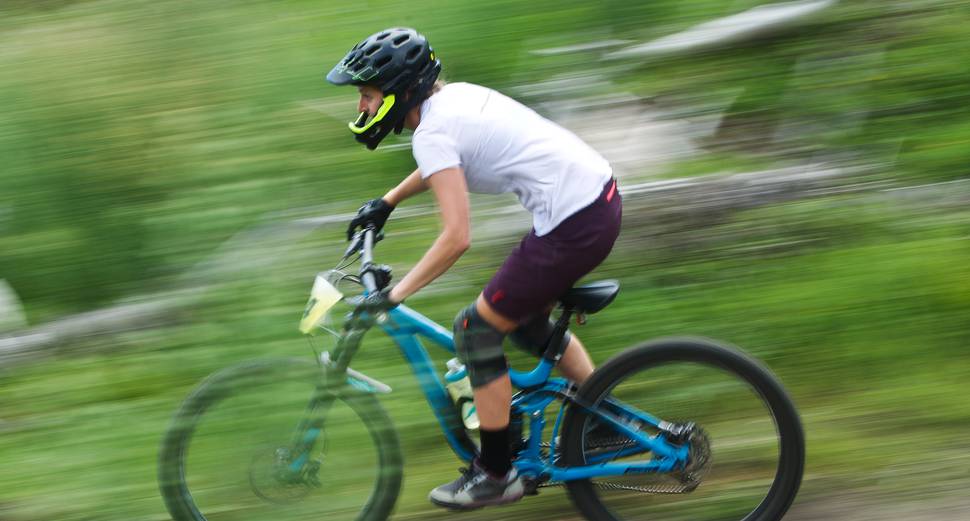 "We had an awesome day, everybody had these big smiles on their faces while they were riding down and they were all helping each other. You just don't know how the day is going to go, but we had the sun, stuck to the plan and being able to watch these ladies riding down the hill with big smiles, having fun was amazing."
Revolve started in Wellington 11 years ago with the aim of giving women a relaxed, undaunting opportunity to give mountain biking a go. The Rotorua club formed almost four years ago with the same goal.
"Some women want to do events but don't actually think they have the skills. We're trying to say 'anyone can come along, regardless of how long it takes you to get down'. We're as supportive of the first person as we are of the last.
"We're continually trying to grow our club and grow the social aspect - making sure rides are accessible. We run a range of rides for different skill sets. We've just worked with Sport Bay of Plenty for the second time delivering some beginners' skill sessions.
"We work closely with Annika Smail from Let's Ride. She'll come and deliver a range of skill sessions and we've just got some funding from First Sovereign Trust so we can offer those for free to people.
"We've found women riding with other women is a lot more encouraging and they learn a lot more," she said.
For more information about Revolve Rotorua go to revolverotorua.com