A long-time vacant piece of land close to Rotorua's inner city will become a stylish gated community of 50 houses built by local developers.
The Holmes Group has revealed plans for the land on the corner of Malfroy Rd and Ranolf St after it successfully won the tender, going up against nine other potential buyers from around the country.
Holmes Group managing director Ryan Holmes said the site would see about 50 properties of varying sizes, including two and three bedroom homes with single and double garages.
Bayleys agent Beth Millard, who will market the properties, said the gated community was designed for those aged 50 and over who wanted to move out of bigger family homes into something that was "classic, slick, stylish, easy care" and only a couple of blocks from the central city.
Plans include a recreation centre and, subject to resource consent, a geothermal lap pool, she said.
The development has come as welcome news for residents in the area who say they are pleased such a well-built and upmarket complex would restore the integrity of Glenholme.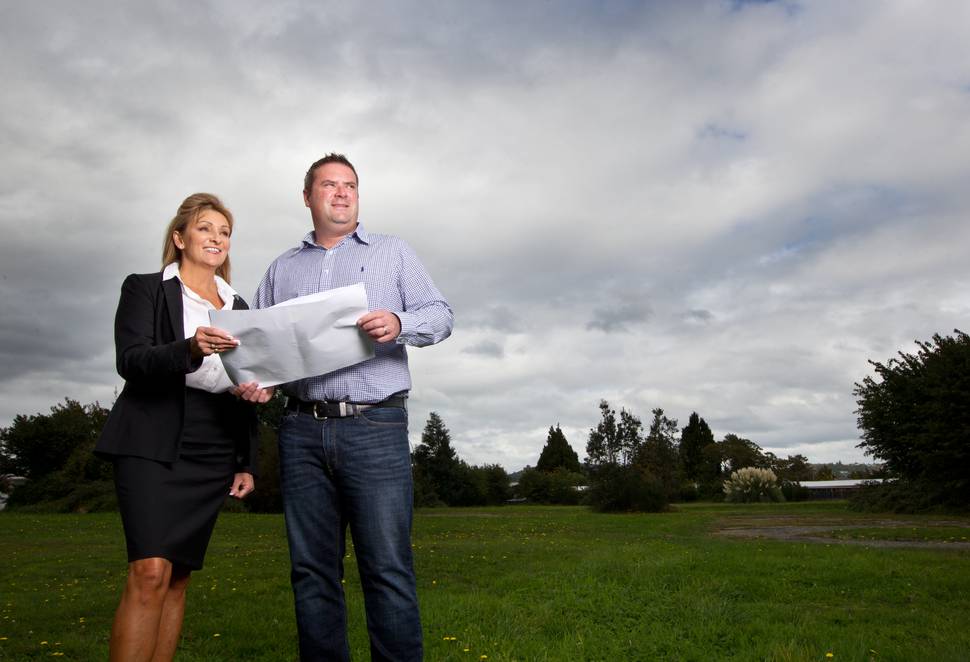 One resident, who didn't want to named, said she was pleased the site wasn't going to become a shopping centre, low-cost housing or hotel development.
She said while understandably the empty site would soon become a hive of building activity and noise, that had always been expected.
"What's going to happen to roading though, that will need to be looked at because that corner is already really congested."
Ann's Volcanic Rotorua Motel manager Samuel Ho said the development plans were great news for fellow businesses on Malfroy Rd.
He said it would be a much welcomed addition to the area because it would be an upmarket development attracting good people.
The 20,000sq m site went up for sale in February. The former owners, the Church of Jesus Christ of Latter-day Saints, had plans to build a church there but it never eventuated.
It was also previously the site of a transit camp for families awaiting state housing before the Voyager Resort Hotel was put there in 1983 until it was demolished in 1988.
It has had a few owners since, including a Japanese businessman who intended to build a hotel before his plans were crushed by a market crash. The site has been empty since 1988.
Holmes said his family business had had its eye on the site for a long time and tried to buy it off the church previously.
He said he fought hard to win the tender and put their highest price forward to ensure the land stayed locally owned.
The Holmes Group has been responsible for a string of successful housing and business developments including Parklands Estate, Eastgate Business Park, Lynmore Lake Vista Estate and Lynmore Junction which houses the popular Motion Entertainment complex.
Meanwhile, Millard said the new housing development would be officially launched with a red carpet event at the site in early September, and land packages would go on sale shortly afterwards. Building would start mid-2019.
"This announcement is fabulous news for Rotorua. The Holmes Group's vision for quality outside of the norm and stepping up the style of living in Rotorua has been proven with the success of Parklands Estate, which records the highest value residential sales in the city, with the most recent being well in excess of $2 million."
She said while there was a need in Rotorua for low-cost housing, many people were sitting on their homes because they had no where else to go - meaning this would create a moving population.
"Rotorua is finally a city that has grown up and is hitting its straps and is being recognised for the extraordinary destination that it is. Only a company like the Holmes Group that has 60 years investment history in Rotorua has the confidence to identify this massive gap in the market and will design and build to meet the demand."