A new Rotorua development of 29 villas is planned, aimed at the city's first home buyers.
Described by one real estate agent as a solution to the housing problem, the development may be repeated if it proves successful.
The Kawaha Point Villas on Ian St will be made up of two to three bedroom houses priced at $450,000.
Rob Davies is the managing director of FHB Group Ltd, the team behind the development.
He said he set his sights on creating more affordable housing options after he and his wife struggled to buy their first home.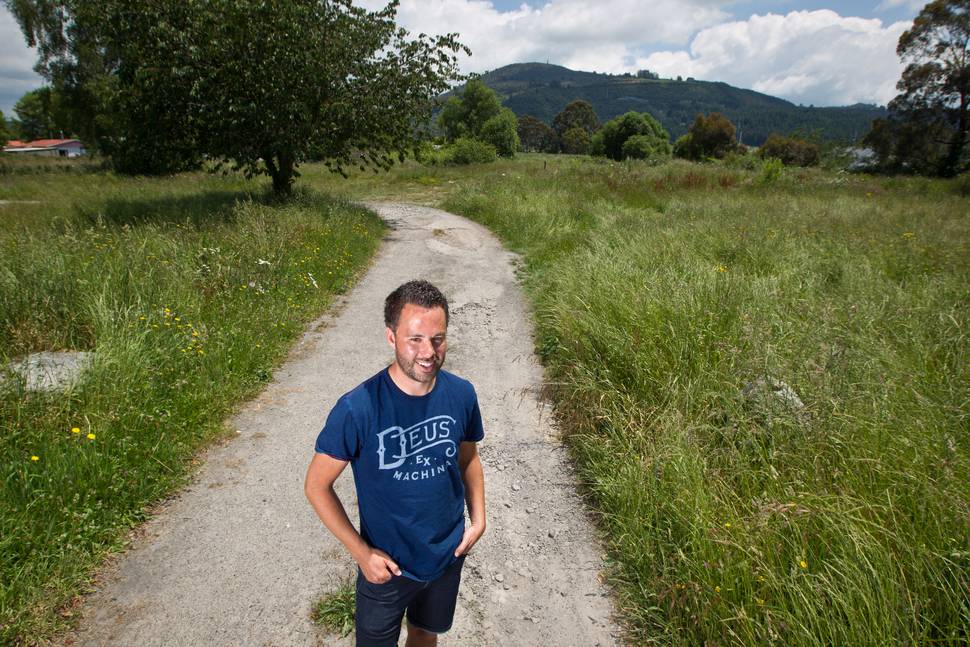 Based in Tauranga, he chose Rotorua for the venture because of the lower land price.
The section is currently nothing more than shoulder length grass and a small dirt road, but Davies has grand visions of modern housing and a friendly community.
"My main priority is to first home buyers.
"If I can get the price down below the cap then why not do it, it's the chance to get a few people on the ladder who currently don't think they can do it."
To be eligible for a HomeStart grant a new build property must fall under the cap of $450,000 or under.
Davies said some of his contractors had offered their services at a more affordable price and he had reduced his own profit margin to keep within the limit.
"With the demand, people think they can charge whatever they want, but we don't want to do that, we want to get families into homes.
"It's definitely possible, even if you have to take from your developer's margin."
He said on a development of this kind it would be easy to make an extra $2 to $3 million, but he didn't want to make money that way.
Within a few days of the development appearing on Facebook it had already had hundreds of views and more than 20 applications of interest.
"Our goal is to get 29 first home-buying families," Davies said.
His team has also started looking for its next piece of land in Rotorua.
"As soon as we can get this one going, we're keen to start again somewhere else."
Davies said he expected to have consent from Rotorua Lakes Council by the end of the month.
"The design has been done, the buildings' contracts and the materials are in place, we're ready to go.
"It will be finished by May, assuming there's no delays along the way."
He said he had been meeting with the council's consent team each week.
"The best council I've literally ever dealt with, from our first meeting, right through till now."
Harcourts agent Hielke Oppers, who is marketing the properties, said these kinds of houses were unique in Rotorua.
"The duplex and triplex style is very common in Auckland, you know the higher density living.
"Most people in Rotorua are used to having full sections and things like that. This is a solution to the housing problem, affordable houses where people have good living standards and being able to get more units on to a piece of land."
He said there had been "good inquiry levels so far".
"You've got some developments that are on quarter acre sections but they are more catered for people that are downsizing, not really families.
"There's no option in Rotorua to buy a house that is brand new, with three bedrooms and two bathrooms for $450,000 where you've actually used the KiwiSaver home loan, so it's a new market I believe."
Seiona McDonald, personal assistant to mortgage broker Traci-Lee Klinac, said first home buyers were a big part of their clientele.
"There are great options being made available to people so they can get into a home."
She said the first step for a first home buyer was to take a look at their KiwiSaver and how much they were putting in each week.
"Sometimes we have buyers with quite a good KiwiSaver deposit.
"If you have been contributing for three years or more you can usually withdraw quite a lot."
People looking to buy one of these properties could also be eligible for a HomeStart Grant.
"It's based on your length of contribution, but if you've been contributing for at least five years you can get up to $10,000," McDonald said.
She said there where also banks where people could be eligible for a 10 per cent deposit.
"That makes it a $45,000 deposit, but when you consider KiwiSaver and the HomeStart Grant it all balances out to be affordable for families."
Real Estate Institute of New Zealand spokeswoman for Rotorua and First National Rotorua principal Ann Crossley said any new housing for Rotorua was a bonus.
"It's exciting to see some new builds on the market.
"A lot of first home buyers like a property where there's nothing to do and new is just about the closest they can get to that."
She said in the Rotorua market $450,000 was an affordable price to pay for a brand new first home.
"If you said to a first home buyer in Auckland that they would have a brand new three bedroom home for that price, well they would just love it.
"It would be false to say this a tried and tested style for Rotorua, we don't have anything like this at the moment, it's a new offering to the market. But I think people will be pretty happy about it."