In the steam of Whakarewarewa a community has continued to thrive, children growing up surrounded by Māori culture, visited by tourists from around the world - The Rotorua Daily Post sat down with a mother and daughter about what life was like inside a modern day Te Wairoa.
Miriama Wickliffe can trace her whakapapa back to the village at Te Wairoa that was founded 170 years ago, she is the great-great-granddaughter of Guide Sophia.
She and her mother Pipiana Wickliffe grew up in Whakarewarewa, a geothermal village at the southern end of Rotorua city.
"It was stunning, a beautiful way to grow up," Miriama said.
Whakarewarewa - the Living Māori Village is a popular tourist destination where people from around the world can see Māori culture as it is lived.
Growing up Pipiana said they did not think anything of the hordes of tourists who tramped through their backyards.
"You got used to it, because that's just how life was, it was nothing to have people coming through our community.
"We became friends with a lot of them, people who had travelled from overseas, we would sit and share information.
"They learnt a lot from us and the way we lived, but we learnt a lot from them."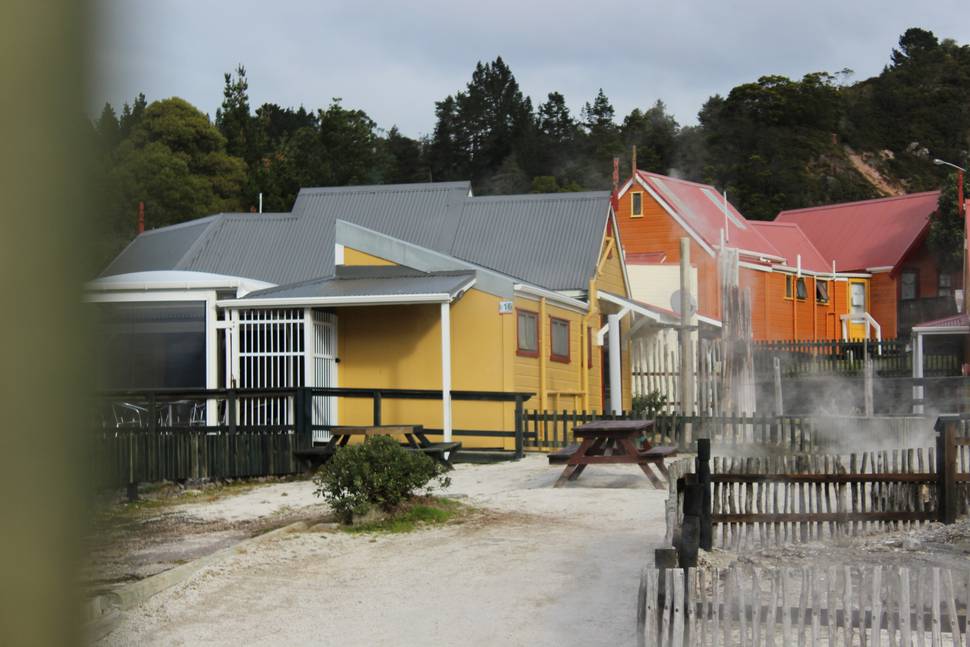 She said there was a stigma surrounding the village when she was a child that they were all uneducated.
"To other people we looked like a hobby show, but we were often a lot brighter and smarter than they expected."
Miriama said growing up all of her classmates were her whānau, but that's just what life in the village was like.
"Everybody's door was always open.
"I've always looked at Whakarewarewa as one large home, the archway is the door, the roads the hallways, the marae our living room."
She said it was a unique home to be part of.
"There are so many geothermal places in the world, but Whakarewarewa is unique, because here we live among it.
"We rely on the natural resources here for our way of life."
As children the natural resources were more than a tool for survival, they were a playground.
"After school we would come home and collect the pennies up from the river and use it for treats, or a lot of kids used it to pay for school uniform or new books," Pipiana said.
"We would all play out late into the night, running around the hot pools to keep ourselves warm, it was a safe place to grow up."
Penny divers are famous in Whakarewarewa and children have been diving for pennies in the village since the 19th century.
Pipiana said having the tourists through had helped keep traditional practices, such as weaving and carving, alive.
"Not every person knew how to weave, not every person knew how to poi, but everybody knew how to do something."
There are now about 50 people living in the village, but there used to be a lot more, Pipiana said.
"Everyone was brought up learning how to guide, we would follow them around and imitate them as children. Not to know we'd one day be doing it ourselves."
Miriama said she thought the tourists kept coming to Whakarewarewa to hear their story.
"I believe my nanny and my kuia at Te Wairoa would have been doing the same thing, because you can't change history.
"We have our story and for us the tourism is about sharing that with people."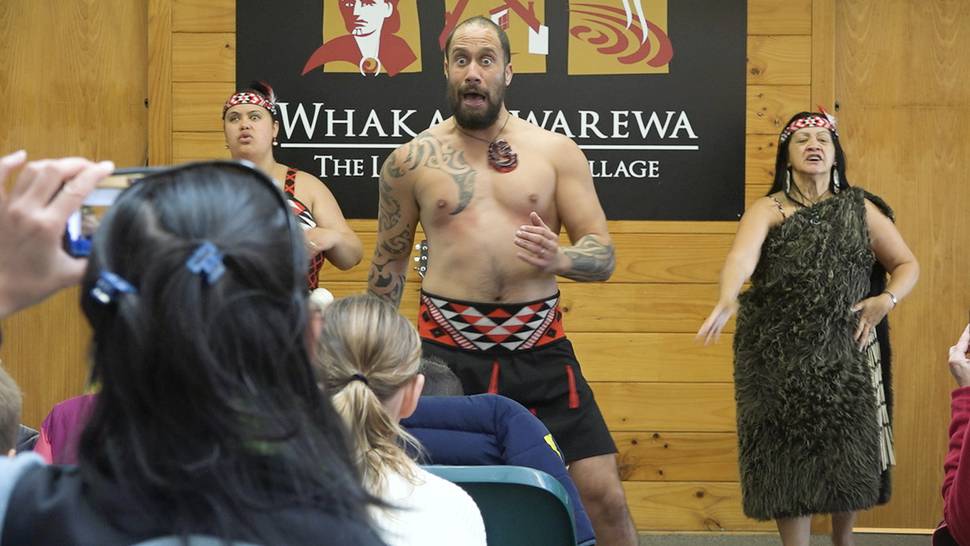 She said the village was more than a performance, it was about Māori as people.
"I grew up always wanting to do what my ancestors did, so it's neat that I now get to talk to all of these people.
"I wouldn't change anything."
Pipiana said they had "a very good life" in the village.