Thinking of adopting a furry companion when lockdown is over? Whether it's a horse to ride or a kitten to cuddle, the Taupō SPCA has the pet for you.
Some 30 of its pets were lucky enough to find new forever homes in the days just before the Alert Level 4 lockdown began, but after that, adoptions had to be put on hold. The SPCA's Animal Centre on Centennial Dr is closed until the lockdown is over.
READ MORE:
• Covid-19 coronavirus: Over 800 animals adopted after SPCA plea for help
• Dog rescued from locked, hot car; plea to pet owners from animal welfare group
• Covid 19 coronavirus: German zoo to feed animals to each other
• Covid 19 coronavirus: Virologist on masks, contact tracing and animals
At present, the Taupō SPCA has 24 animals in its care: Three dogs, one dog in vet care, four horses and 16 cats and kittens. There are an additional 23 cats and kittens in foster care and one dog in foster care.
The centre is adhering to social distancing rules and has four staff and two volunteers still working, with increased cleaning and hygiene to avoid spreading Covid-19.
SPCA Taupō Centre manager Bernice Curel says to help prevent the animals feeling isolated, they are being kept together as much as possible and are also being supplied with extra toys and interactive equipment to play and exercise on. As many foster families as possible are also being used to provide care for the SPCA animals in a home environment. Bernice says during the lockdown SPCA staff have had more time to spend with the animals at the centre, which is keeping up the spirits of people and animals.
Nationally, SPCAs had a big rush on adoptions just before New Zealand went into lockdown on Thursday, March 26. In all, 1157 animals were adopted out in the five days before the lockdown, three times as many as usual.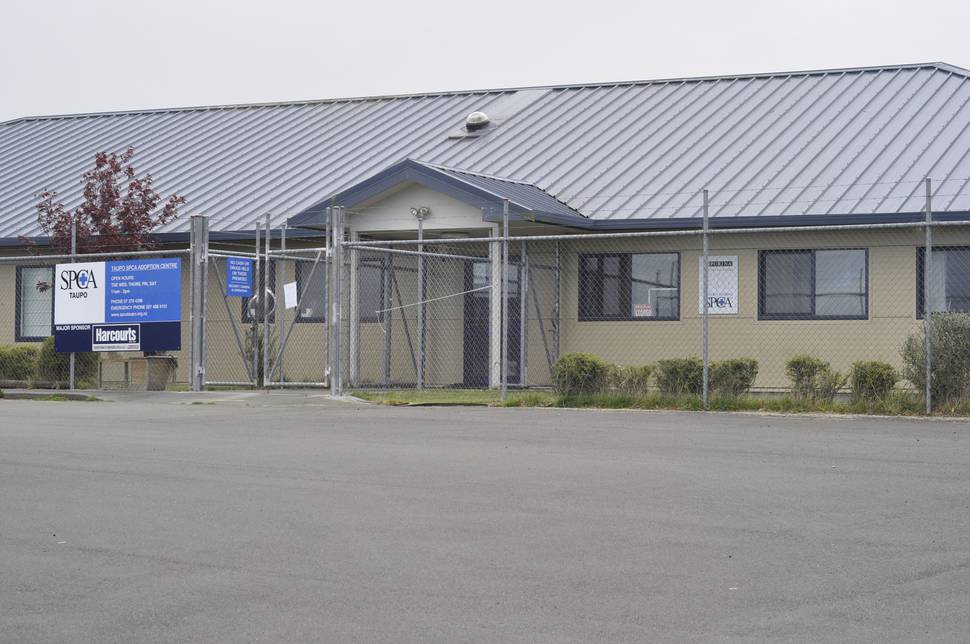 The SPCA is still available for phone calls for guidance if people discover animals who need help. They may be asked to care for the animal until SPCA is able to help, although the centre will still be able to take sick and vulnerable animals into its care.
SPCA Inspectors will continue to respond to emergency calls and urgent animal welfare complaints during the national lockdown.