Rotorua Girls' High School was buzzing with chatter this weekend as people caught up and shared precious memories at the school's 60th reunion.
The reunion opened on Saturday morning with a pōhiri and official welcome.
It had a busy schedule on Saturday, which included tours of the school, photos, unveiling the inaugural Rotorua Girls' High School Hall of Fame, a concert showcasing talents of current students and a dinner.
It also included the rededication of the Silver Jubilee Quilt, which was made by staff for the 1984 jubilee.
Rotorua Girls' High School principal Sarah Davis said there were about 120 people who had come along for the reunion.
She said it was great to hear the stories from people who used to walk the school halls as students.
"It's really humbling to see so many people have made the effort to come back."
Davis said it was a great occasion and the weather was beautiful for it.
She said the Hall of Fame was something the school was excited to be able to have and there were 64 past students included.
They had all been invited and were quite a range of people, she said.
Davis said there would be the lighting of candles for people who had passed away at the reunion dinner and plants would be planted at a later date as a memorial garden.
Annette Joyce, past principal and co-ordinator of the reunion's organising committee, said it was lovely to see every one there turn up to be part of the occasion.
"I think I'm in quite a unique position as I was a foundation pupil in 1959, and today as the convenor of the reunion committee I was able, 60 years later, to welcome everyone back into the school."
Joyce said to be able to do that in front of the school's wharenui on a beautiful, sunny day was a special feeling.
"It's lovely to see where the school is at after 60 years. It's done amazing things and is set for more amazing things in the future under the leadership of Sarah Davis."
She said a large group of her school friends were at the reunion, as well as many people from overseas.
During the welcome she said there were a lot of people sending their good wishes who could not make it to the reunion - "We think of them at the same time today".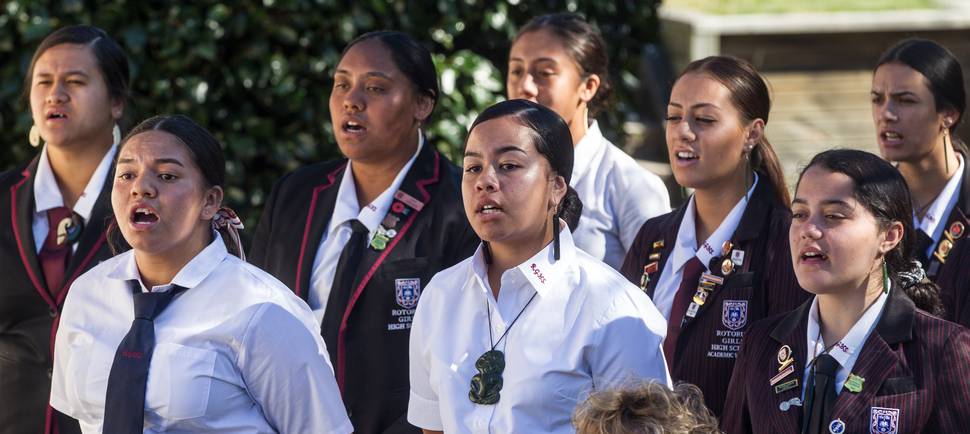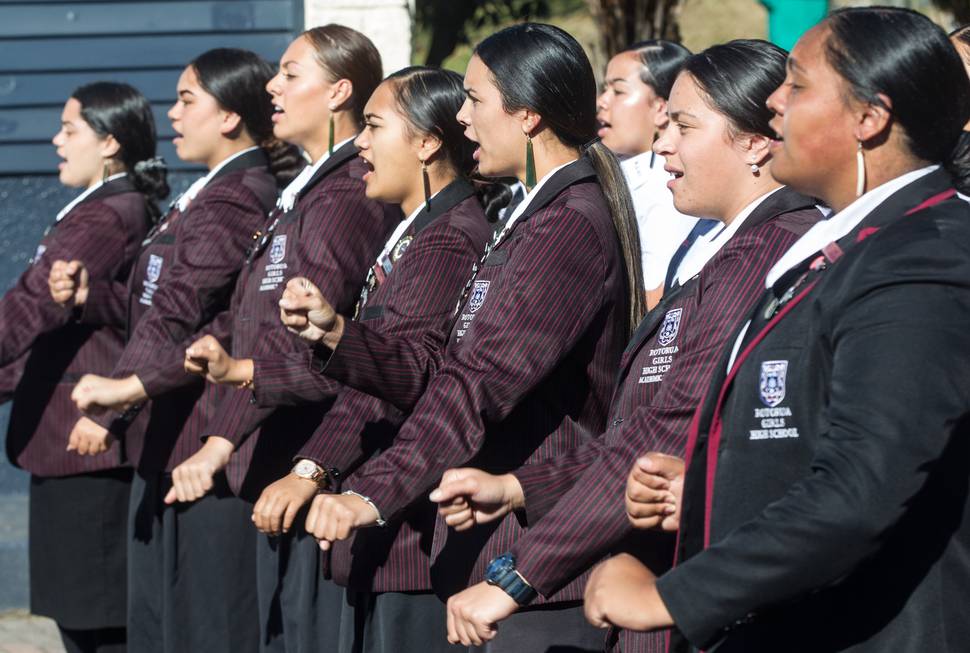 Past student Toni Auge - then known as Toni Upton - had returned for the occasion from Canada.
"It's my old stomping ground. It's amazing to think 60 years have gone by."
She said she also came to the 40th and 50th jubilees, and coincided it with visiting family.
"It's awesome, it's lovely to see everyone. It's a walk down memory lane for sure."