Baywide Premier women's rugby is back and started with a thriller as Whakarewarewa and Rangiuru played out a hard-fought 20-all draw at Rotorua's Puarenga Park.
As can be expected in the first game of the season, the handling from both sides left a little to be desired at times, but the effort and intensity was relentless throughout. In the end it was the width of a post which prevented Whakarewarewa stealing victory.
Trailing 20-15 with only minutes left on the clock and having absorbed wave after wave of Rangiuru attack, the home side launched a counter attack.
After several phases, shifting the ball from side to side, it fell to centre Nadia Flavell who raced through a gap to score and level the scores.
With time up, it came down to first five Te Rina Mohi to take a shot at goal, from about 10m in from the sideline, to win the game. It was the best kick she struck all afternoon but agonisingly, it bounced back off the post and the teams had to settle for a draw.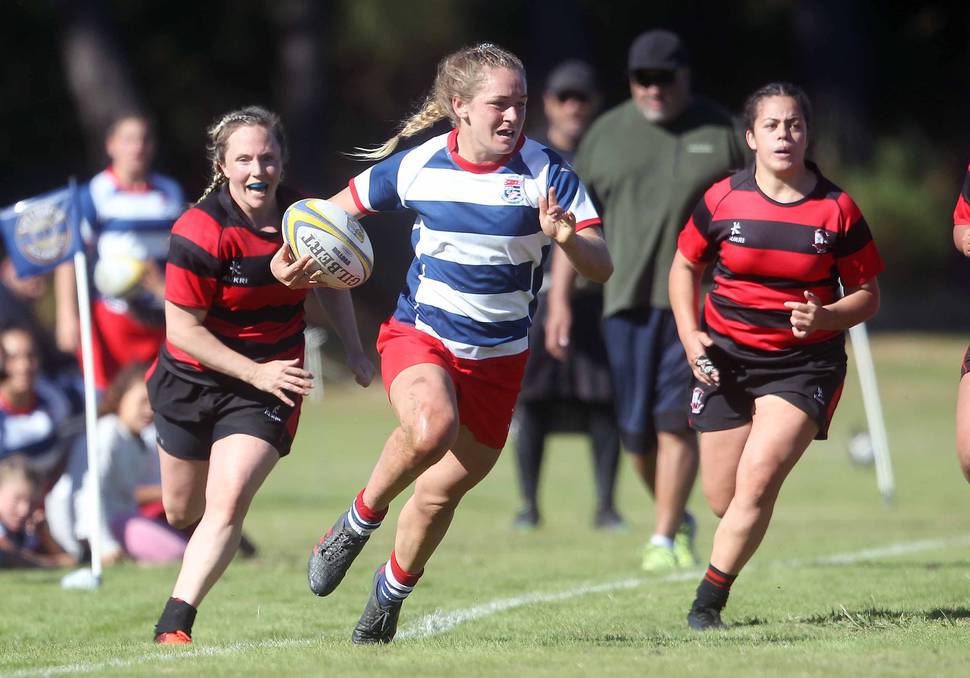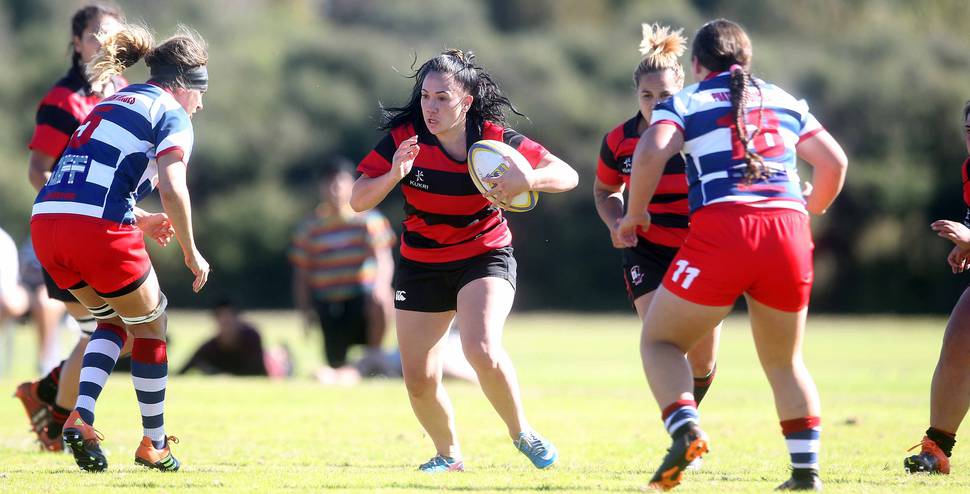 Rangiuru were the beaten finalists in 2018 and will be one of the favourites again this season while for Whakarewarewa, yesterday's draw shows how far they have come. When they hosted Rangiuru at a similar point last season, they were hammered 68-0.
Earlier in the game, Rangiuru were dominant and spent the opening half hour on attack. Whakarewarewa defended their line wholeheartedly and were able to keep their opposition at bay.
When Whakarewarewa finally got a chance to attack they made the most of it and it was No 8 Aneta Mihinui who bulldozed her way over for a 5-0 lead.
Rangiuru hit straight back through hooker Kendra Reynolds who received the ball in space on the left, inside the 22m, and smashed her way through the defensive line to score and make it 5-all.
Rangiuru scored another, through halfback Leah Wilson who showed great awareness to break down the blindside and score, to lead 10-5 at halftime.
The second half was a real arm wrestle as the two sides battled for dominance. Ten minutes into the half the scores were level again as Whakarewarewa winger Makarini Nelson showed great strength to shrug out of a tackle and score, making it 10-all.
Whakarewarewa took the lead again when centre Nadia Flavell, who was a standout with ball in hand throughout the game, produced a massive fend to get away from her marker and score.
Rangiuru seemed to step up a gear every time they went behind and once again they got themselves back in the game with tries to Tynealle Fitzgerald and Angel Mulu for a 20-15 lead, setting up the grand stand finish.
Whakarewarewa coach Ron James says the way his side fought to the very last seconds showed great character.
"I was quite happy with us just scoring the try to level it up because it means to us how far we've come. To come up against them today and it's 20-all, after getting pumped 68-0 last year, that shows we've come a long way.
"I think with that competitiveness comes belief and you could actually see that on their faces. We were camped on our own line and we've gone the length of the field to score."
James was pleased with the way his side's set piece held up against a strong Rangiuru forward pack.
"I think set piece really performed well. We had them under the pump at times and there's a few big names in that forward pack for them. That set a platform for us, we were a little bit erratic at the breakdowns, but we'll grow and be better.
"We've got some new faces and those combinations and the cohesion will come."
Rangiuru coach Jimi McLean says the game was a good first hit-out.
"The physicality right throughout the whole game was there, from both sides. It's the first game but we're not going to blame not winning on that, it's about the desire to go out and win, that makes a lot of difference.
"At the end of the day we knew we were coming here for a tough game and that's exactly what we got. We needed to be a whole lot more accurate and we gave them opportunities in the first half by giving away cheap possession."
Baywide Women's club rugby results
Matata 0 Mount Maunganui 65, Whakarewarewa 20 Rangiuru 20, Rotoiti 12 Rangataua 55.
Waimana the bye.