Rain and thunderstorms may have been forecasted for Lakeside, but the only rumbling at this year's event was dancing feet and fireworks lighting up the sky.
Thousands from near and far went to the city's annual Lakeside concert on Saturday night where artists performed songs "from the '50s to now" from the mid-afternoon and into the night.
Waiata Mai #pastpresentfuture was the concert's theme, celebrating the music of Rotorua through the decades, paying homage to those who have gone before and looking ahead to what was in store.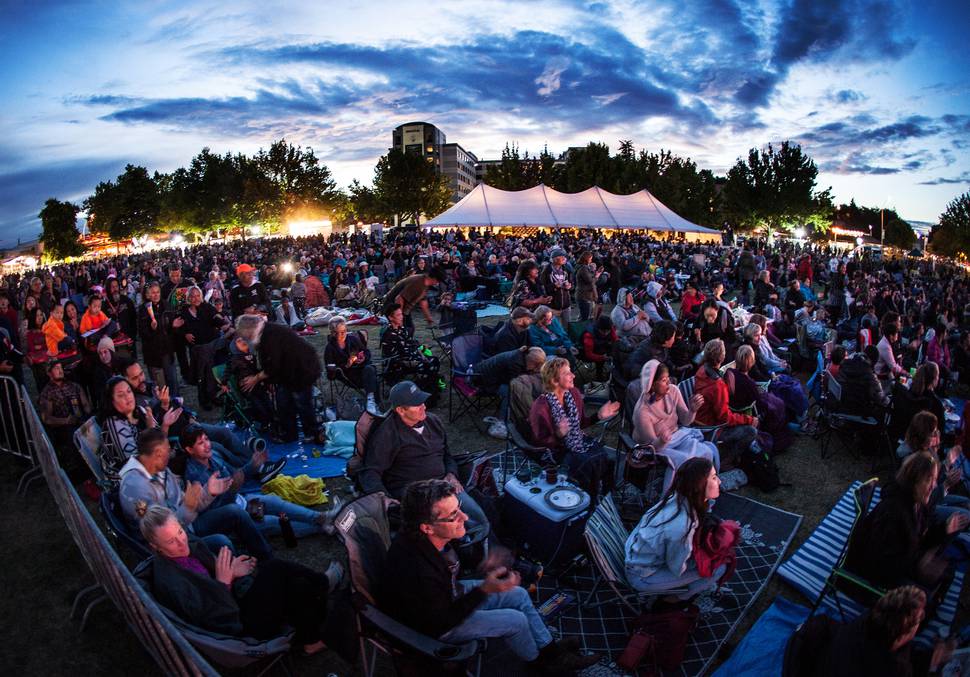 A pōhiri led by the Ohinemutu kapa haka rōpū welcomed this year's artists.
Mark Williams, known for his hit songs in the '70s and as lead singer from 2005 in the iconic Kiwi band Dragon, was presented with the wero (challenge), and was accompanied by kaumātua Monty Morrison and mayor Steve Chadwick.
On stage, Chadwick said it was a special occasion to be able to hear Rotorua's own voices, talent and production.
The thousands-strong crowd was treated to hours of entertainment from local talent including The Koi Boys, Krissie Knap, Elisha Hulton and Hinerongonui Kingi.
As well as performing, Turanga Merito choreographed the dances that accompanied the musical performances - a first for the concert.
Kellie Howell was at the event, having driven up with her daughter who was part of the Dance Central Taupō group which performed alongside musical acts including the Koi Boys.
"The stage was a little bit smaller so they had to modify their dance, but you wouldn't know," she said.
Howell said the event was on par with Coca-Cola Christmas in the Park, where the girls had previously performed.
Speaking to the Rotorua Daily Post yesterday, Co-artistic director Leon Wharekura said watching the concert come together was "magic", just as organisers intended.
"Every artist brought their A-game."
When asked how well he thought this year's event went, Wharekura said, "the best gauge was the audience".
Rotorua Lakeside Charitable Trust chairman Ian Edward agreed, saying he had "never seen so many people dancing".
"What was delivered last night would go down as one of the great Lakesides," Edward said.
Blown away by all the performers, Edward said he was particularly impressed with the young Rotorua artists.
"They'll go far... they were fantastic."
Edward said knowing the huge amount of work that had gone into the night, particularly the days leading up to it, was something spectacular.
Having run for 23 consecutive years, Edward said funding was always an issue, but Lakeside would definitely be back again next year.
Lakeside ran smoothly for police too with a Rotorua District Command Centre spokesman saying there were no issues at the concert, nor in the city afterwards.
With the initial weather forecast, the bit of rain near the end was seen as a blessing.
"The weather gods were with us," Edward said.