Kelvin Mahuika is a bit like Rotorua's Forrest Gump.
The stroke survivor and marathon runner attracts waves, and shouts of support every time he runs his well-worn circuit around Rotorua.
He even has a list of addresses along Old Taupo Rd, Malfroy Rd, Pukehangi Rd and Sunset Rd where he knows he can stop to fill his water bottle.
He has run seven marathons in the Rotorua area since 2015, but the Rotorua Marathon in May will be his last, before he moves back to his birthplace in Greymouth at the end of the year.
Mahuika had worked in the logging industry for 30 years, until he had a stroke in July 2006.
He and the bulldozer he was driving crashed down a steep, 6m bank.
As a result, he lost his job, his marriage, and his house.
He then tried two different jobs but ultimately could not stay in the roles.
He has no feeling or sensation on his left side, his brain function is slower and his speech and vision are impaired.
The 61-year-old's running doesn't just help him stay fit and keep his weight down, it also helps him maintain the use of the muscles on his left side, helps his balance, his co-ordination, and his mood.
He can't go more than a day without a run these days.
"I feel really crap if I don't," he told the Rotorua Daily Post.
"I just love doing things that able-bodied people whinge about."
In Mahuika's opinion, he was never born to be a runner and doesn't run fast.
"Most people would say it's closer to walking, so I call it jogging."
He clocks up between 70km to 90km a week.
His shortest weekly run is 14km and the longest is 42km.
Mahuika said the cheers of support he got while pounding the pavement made him feel "like a rock star".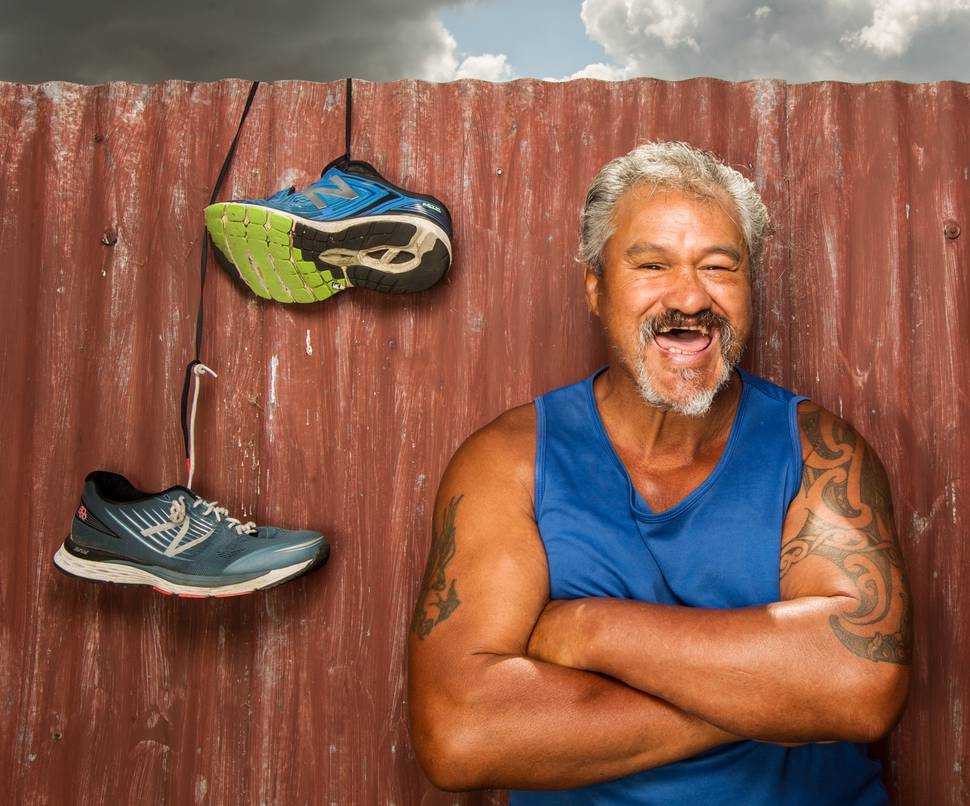 "I don't know about 95 per cent of them but I always wave back. They recognise me around town when I'm not running too. I recently had a woman hug and kiss me and tell me she had stopped smoking and started going to the gym."
He never smoked or drank before his stroke and was a keen member of Gold's Gym.
Mahuika still goes to that gym and has been a member for more than 25 years.
This is also his fourth year learning te reo Māori.
"I am doing an immersion course now. I hope to be fluent for my son's 21st next year."
He is "hugely grateful" for the strangers who have encouraged him in his running and other community activities since his stroke.
"I don't want them to think I've given up. I'm just going back home later this year. These people have kept me going and motivated. I couldn't ever give up running and staying involved out there with support like that."