Councillors have been updated on a number of key city projects at a Operations and Monitoring Committee meeting today.
The updates covered key projects in the Long-term Plan 2018-2028, including the Lakefront redevelopment, the Child Equity Scheme and the Connect Rotorua programme led by the New Zealand Transport Agency.
The updates were part of an Operational Report for October 2018 to February 2019, prepared by chief executive Geoff Williams.
Lakefront redevelopment
This project includes removal of the Soundshell, enhanced landscaping, an interactive sculptural park, lake edge improvements including a boulevard-style pathway, roading changes, and upgraded public toilets.
It also includes a building site or sites where investors could establish restaurants, cafes, kiosks and ticketing offices.
The report said the impact assessment for the project was under way, in order to get resource consent for the lake edge structures planned for stage one.
"The timing for the resource consent may take longer than anticipated and therefore the project team are looking to move on to preparing detailed designs for stage two (playground and toilets and Tutanekai St), stage three (cycle path and terracing) and stage four (Memorial Drive car parking plaza)."
As part of this, the council will seek permission from the Te Arawa Lakes Trust for some of the works such as the boardwalk that will be supported from the bed of the lake.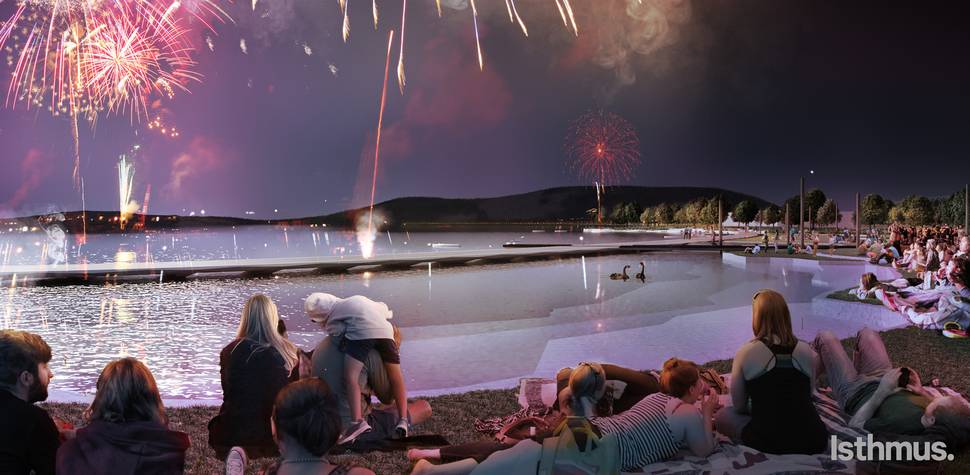 Kaiwhakahaere Māori (Māori group manager) Gina Rangi told the committee the trust would be considering effects on water quality, and "making sure there's no ongoing effects on native fish, and thinking about whether there are any important cultural sites that will be affected".
An environmental impact assessment from Wildlands found the project would have positive effects on the ecological environment.
More than 70 children took part in workshops to shape the design of the playground.
Child Equity Pilot Programme
This was launched in November 2018 and has been developed with Sunset Primary School to address inequities among Rotorua children.
Year 5 pupils at the school have suggested activities for 2019.
The school will access the Making a Difference Swim Programme at the end of this term, providing free swim lessons and safety services for Year 3 to 6 pupils.
Staff are helping the school apply for Bikes in Schools funding for a fleet of bikes, helmets, storage, and a community bike track.
The Graeme Dingle Foundation's Kiwi Can leaders have been running sport and recreation activities during school lunch breaks twice a week.
They are preparing to provide ukelele tuition and to apply for a class set of ukuleles.
The Ministry of Social Development and Te Waiariki Purea Trust have helped the school access holiday programmes for 20 pupils in April and July.
Development manager Rosemary Viskovic said she was "really pleased" with the first few months' progress.
"It's not particularly costing us anything. They're really things the school hadn't been accessing before."
Councillor Tania Tapsell hoped to see momentum continue under new council leadership after this year's local body elections.
"Because I know we are looking at - after this pilot - what other areas and what other schools we could go out with on this ... it's quite important we don't drop the ball."
Viskovic said a model for other schools would be developed through the year.
Te Ngae Rd
Work on stage one of the $15m improvements to Te Ngae Rd, between Sala St and Iles Rd, will start in March or April.
This project includes putting traffic lights at the corner with Tarawera Rd.
The Transport Agency is also considering speeding up the installation of a roundabout at Rotorua Airport.
A detailed business case for expanding Te Ngae Rd to four lanes between Iles Rd and the airport is also being prepared.
Councillor Gould raised concerns about traffic bypassing Te Ngae Rd roadworks to quieter suburban streets, where schools such as Rotorua Lakes High School and Mokoia Intermediate were.
Infrastructure general manager Stavros Michael said: "We will monitor the situation and take appropriate actions."