A host of top chefs will next week be cooking up a storm for locals at the annual Supper Club fundraiser, with top chef Martin Bosley among them.
It's been 10 years this year that Supper Club Rotorua has been raising money for Ronald McDonald House Charities.
In that time the annual event has raised just over $700,000 and all the money is used locally to run the two Ronald McDonald Family Retreats on the shores of Lake Rotorua at Ngongotahā.
Families with sick children who have needed to stay at Ronald McDonald House use the retreat as a getaway for the entire family.
Supper Club, which is being held again next Wednesday night, is a unique event where ticket holders go into a draw to find out where they will be hosted for dinner.
Tickets are $100 a person and sold in tables of eight. The ticket cost covers a three-course meal and 49 tables have been pre-sold.
Before the venues and tables are drawn, those taking part gather at the Novotel Rotorua Lakeside about 5pm where an auction is held.
Supper Club organiser Linley Parry said they had been swamped with people wanting to donate and buy tickets - with the event itself selling out months ago and six more tables on a waiting list.
Parry said they were thrilled to host Bosley, considered one of the country's leading chefs.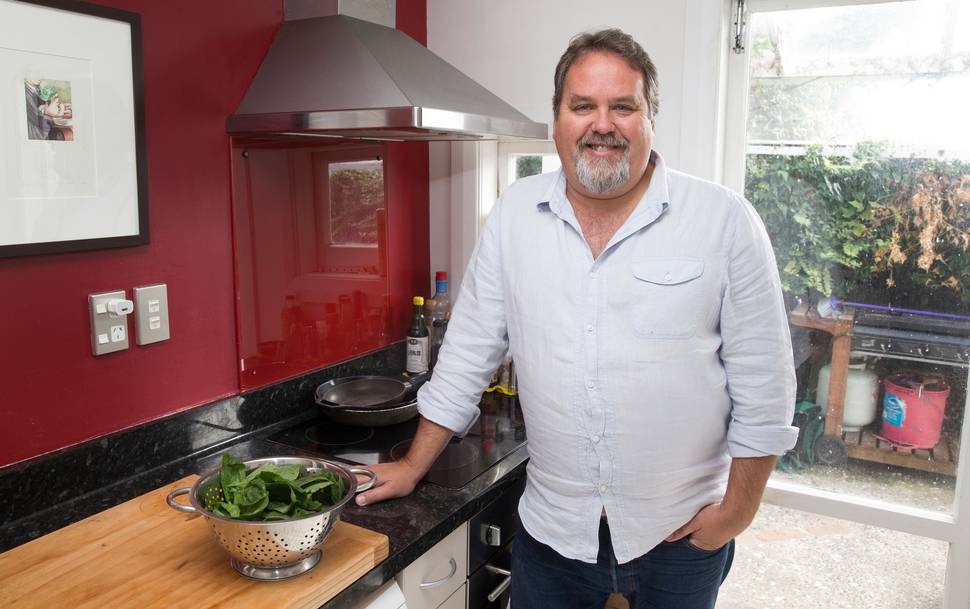 It's the second time he has come to Rotorua for the event, which backs up his involvement with Supper Club in his home city of Wellington.
Also among the cooking line-up is Rotorua's Natasha Whitewood and Hera Waitai from My Kitchen Rules New Zealand who, along with Bosley, will each cook from the two Ronald McDonald Family Retreats.
Vanessa Baxter from MasterChef New Zealand's 2013 episode will host a table at the Rotorua Fire Station, Pure Cruise is putting on a dinner on Lake Rotoiti and Toi Ohomai students led by Johnny Chemis, who has supported Supper Club for 10 years, will host tables at Tea Rooms.
There will also be some great tables at 10-yearly favourites Ciccio Italian Cafe and also Under The Sails and the Tree Walk in the Redwoods, where brothers Rotorua MP Todd McClay and Eurest owner Steve McClay will be in charge.
Car raffle
There are still about 60 tickets up for grabs in a raffle that will see the winner drive off in a new car valued at more than $36,000.
Nicholson United Autos on Lake Rd has donated a new Nissan Qashqai to the 2019 Ronald McDonald Family Retreat Supper Club.
There are only 500 tickets costing $100 each and the winner, drawn on Wednesday next week, will get the car - and the option of choosing their own colour.
Nicholson United Autos opened in Rotorua on January 10 and dealer principal Brad Antonievic said they jumped at the chance to be part of one of the city's greatest charity events.
Another top prize sought after every year is the holiday package. This year it is a Norwegian cruise donated by helloworld Rotorua Travel alongside suppliers Singapore Airlines and Holland America.
The all-expenses paid prize includes a seven-night cruise, two nights in Amsterdam and stop overs in Singapore.
Helloworld Travel Rotorua owner Deborah Kay said Rotorua was incredibly lucky to get suppliers such as Singapore Airlines and Holland America to donate the prizes.
Other auction items up for grabs include a pounamu valued at $500, a wood carving donated by Joe Kemp, a limited edition bronze bowl donated by Te Puia, a mystery escape donated by the Caci Clinic and a greenstone carving donated by Rob Tier and Julie Gotz from Memories.
To buy a raffle ticket, email Linley Parry at LinleyParry@xtra.co.nz.