One Roof rounds up three open homes to add to your watchlist.
A 1970s dream, a lakeside hideaway and central gem are some of the highlights featured in these must-see Rotorua open homes. We think they are worth adding to your watchlist. For more listings and property information go to oneroof.co.nz and check out our property guide in today's Rotorua Daily Post.
81 Mokoia Rd, Ngongotahā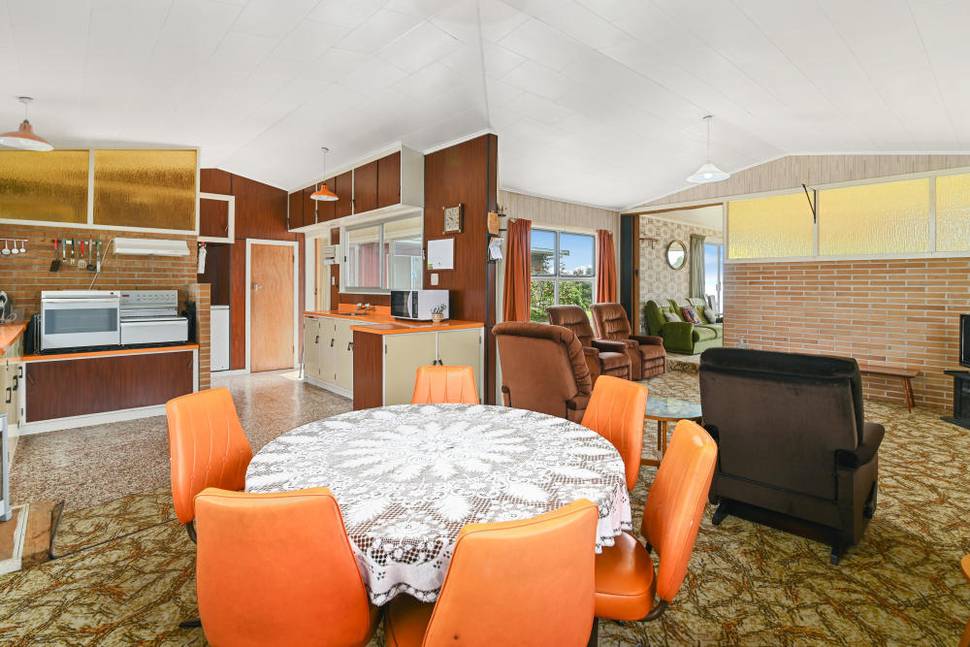 Built in 1970, this cedar u-shaped lakeside family home is in practically mint condition with little having changed since it was constructed in the heady, hippy days. Loads of orange and brown features in the décor, and some of the inbuilt furniture - popular at the time - must be seen to be believed!
It's definitely a contender for a modern makeover, yet with its many original design features intact, retro-loving purists might very reasonably, choose to leave it as it is - and furnish it accordingly. Whatever you decide to do with the house itself, the setting is simply sublime with easy lake-access in a friendly neighbourhood.
https://www.oneroof.co.nz/81-mokoia-road-ngongotaha-rotorua-bay-of-plenty-1241313


For more property news and listings go to oneroof.co.nz
34 Takinga St, Mourea, Rotorua
Just 20 minutes from Rotorua's CBD, this fantastic lakeside hideaway is perfectly positioned to provide the very best of all worlds. Stylish and modern comforts combine with traditional waterside features to create a home that will generate happy family memories, forever. Your interior has classy, current décor with a lovely mix of old and new highlights. The deck is a definite property highlight and it's possible to while away time just gazing around but if you want to hit the water yourself it's a pretty easy proposition. With a sauna, workshop and kayak shed we're only scratching the surface here and there's much more to explore.
https://www.oneroof.co.nz/34-takinga-street-mourea-rotorua-bay-of-plenty-1239360

11C Peace Street, Fenton Park, Rotorua
With its bright and jaunty yellow garage door and front entrance, this well-built 15-year-old townhouse really stands out, in a quiet street with similarly high-quality dwellings. It enjoys a superb kitchen with all mod-cons, spacious open-plan dining and living area and, as well there are three good-sized bedrooms, a luxury ensuite and a lovely family bathroom plus there's also a home office. The land area is compact and easy-care with a private, secluded courtyard for relaxing and entertaining. Just five minutes' drive from Rotorua CBD, you simply couldn't be better placed for easy access to shops, cafes, restaurants and other amenities.
https://www.oneroof.co.nz/11c-peace-street-fenton-park-rotorua-bay-of-plenty-1237457