Around 6000 children and their families will have to find alternative care when 400 local primary school educators shut up their classrooms and go on strike next week.
Local teachers and principals will walk off the job as part of the rolling strikes happening around the country next week.
The Rotorua strike will run from 8am to about 1.30pm, affecting 5000 to 6000 primary-aged children.
Rotokawa School principal and Rotorua Principals' Association president Briar Stewart said the strike was about teacher recruitment with the current shortage and "looking after the profession".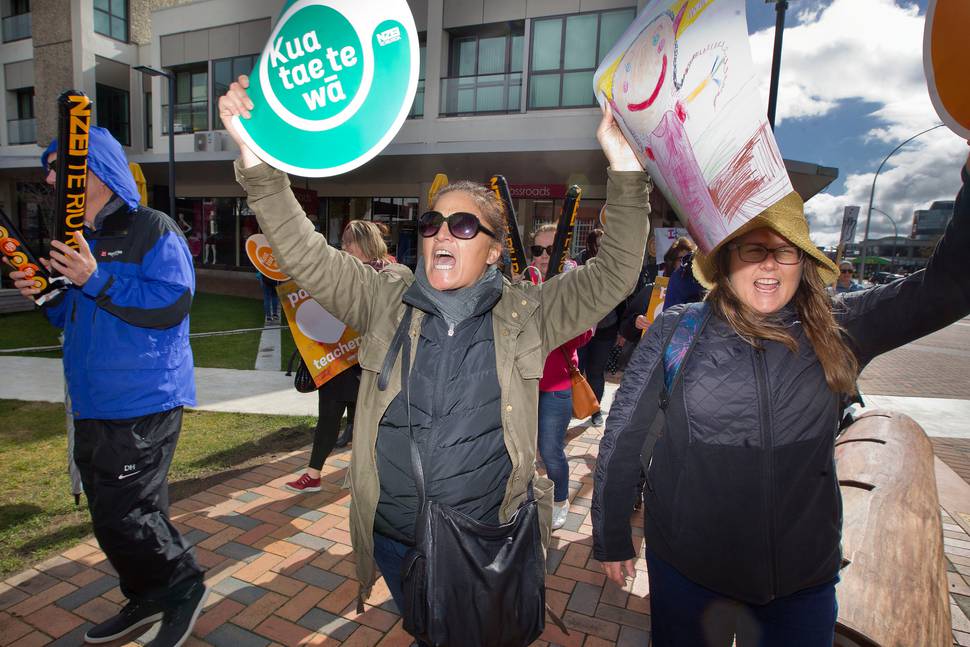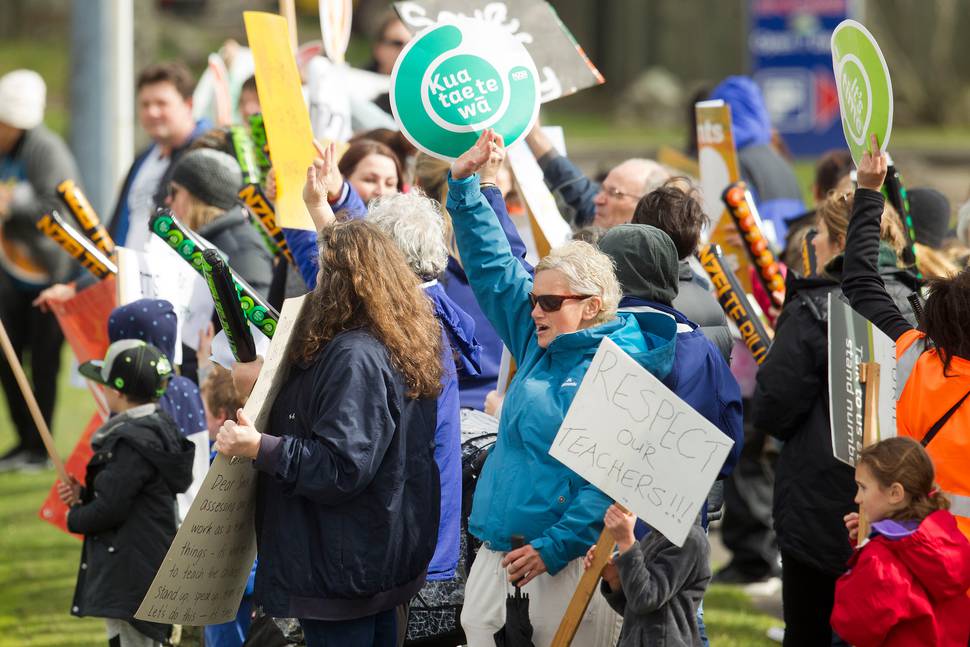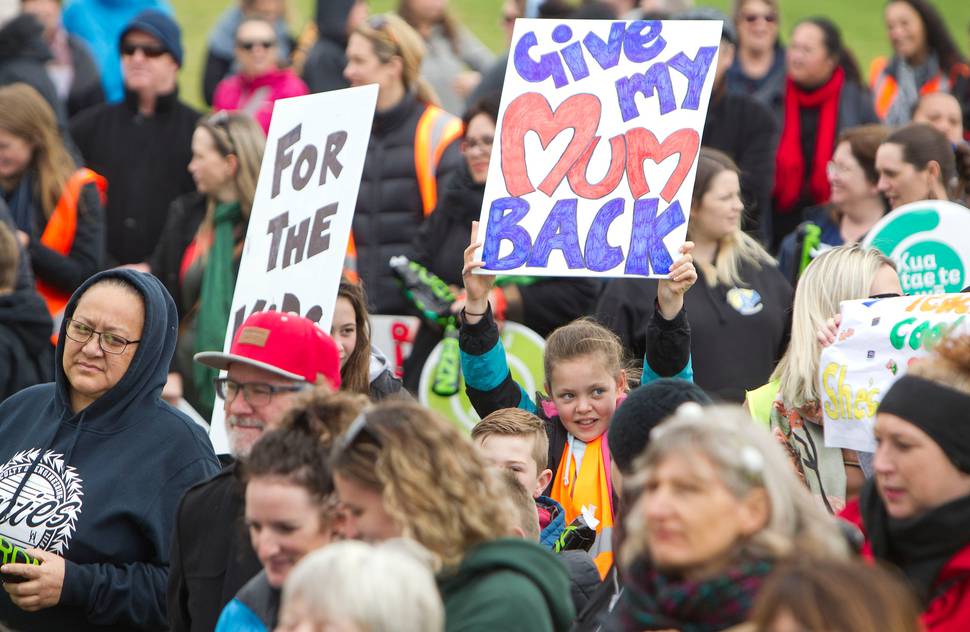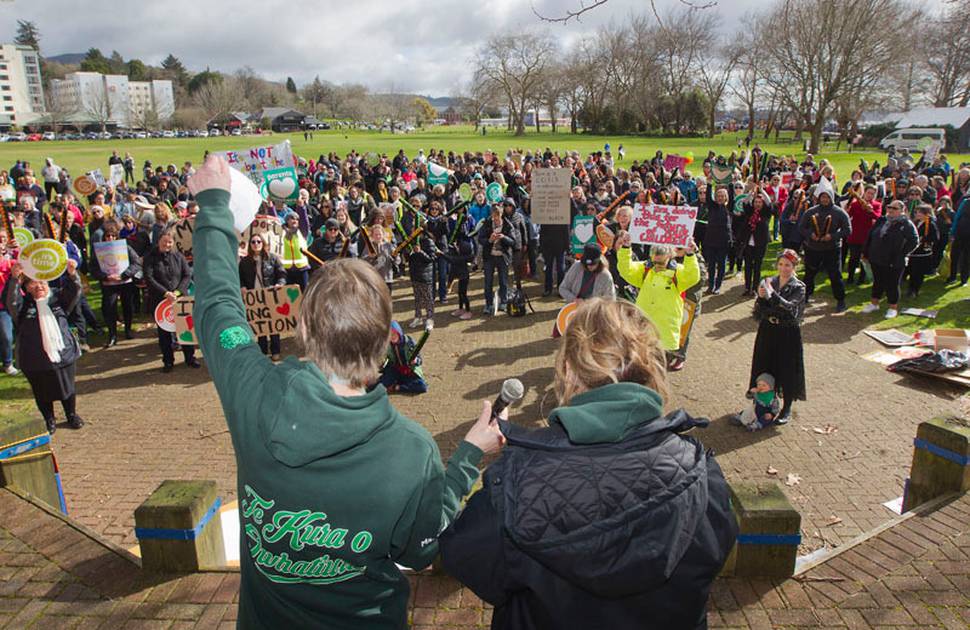 "The number of applicants we get is really low. Some of the neighbouring schools have had no applicants."
Relievers were in particularly short supply, she said, with classes often having to be split and put into other classrooms.
"We have relievers that are stay-at-home mums and we get them in but they come with their little person."
Stewart said the Government's plan to recruit teachers from overseas was unlikely to solve the problem with teacher recruitment and retention.
"I think in the regions that may still be an issue."
NZEI Rotorua branch president Aimee Goldsmith said the issue for teachers was not their pay.
"It's not about money, it's about the bigger picture."
Increased pay is most important as a way to attract more teachers to a profession where there is a shortage.
"There are no relievers, there's a major reliever shortage," she said.
"We want a work-life balance and to get our priorities back, lower class sizes, all the things that help our kids have a better chance."
Striking educators are expected to march through Rotorua's central city next Tuesday.
Rotorua mum Christine Pion, who has three children aged 13, 10 and nearly 5, said she fully supported the teachers' strike.
"Hopefully, this will get it through to people, what's important in society, what's needed is good teachers."
"The fact that they are so underappreciated and undervalued, it's a disgrace."
Pion said she was blown away by the amount of work teachers put in and their dedication to the job.
"I've watched education since starting with my eldest boy who's dyslexic, and the extra work that St Mary's teachers have taken with my kids has just totally changed his world, his education.
"They don't just teach them from 9am until 3pm, I've had teachers email and offer help during school holidays."
Pion said she couldn't wait for her youngest child to start at St Mary's Catholic Primary School because of the support and dedication of her eldest children's teachers.
"A teacher, to me, is an amazing human being. I like my children, but to sit in front of normally more than 24 kids - and I can't even get my children to sit in the car - and they're educating these small little minds."
Rotorua Chamber of Commerce president John McRae said he didn't think the strike would have a huge effect on businesses in general.
"Most parents are going to organise appropriate care for their children through their parents or caregivers and carry on.
"In my business it's not going to have a major impact."
McRae said some staff would take annual leave but that was allowed for in businesses.
"It's more the inconvenience," he said.
Teachers rejected an offer of a 9.3 per cent rise over three years. The Government is yet to offer anything on other issues, such as lower class sizes. NZEI has asked for a 16 per cent pay rise over two years.
The series of rolling regional strikes will take place across the country next week, beginning in Auckland on Monday and ending with Wellington on Friday.
Secondary teachers have also been negotiating on pay, requesting 15 per cent plus a housing allowance in Auckland, Tauranga and Queenstown. They have received the same offer as primary teachers.
The Post-Primary Teachers' Association (PPTA) have begun a series of stopwork meetings after yesterday rejecting the Government's latest offer.
The Ministry of Education's Deputy Secretary sector enablement and support Katrina Casey said she would not be able to give an indication of how many schools would close during the strike until the day of.
She was unable to provide figures on how many Rotorua educators were not part of the union, but did say about 20 per cent of teachers nationwide were not union members.
Tuesday's demonstrations
Rotorua
From 8am protests at Tarawera Rd roundabout, Pak 'n' Save intersection and Bunnings roundabout.
11am (doors open at 10.30am) Meeting for NZEI members at Destiny Church
Then march through town - Pukaki St - Fenton St - Amahou St - Tutanekei St