John Paul College first XV held their nerve to beat Te Wharekura O Mauao 14-12 in a thrilling Baywide Division 1 final.
The game, played at Rotorua International Stadium as a curtain-raiser to the bay of Plenty Steamers' game against Taranaki, was highly competitive and could easily have gone either way.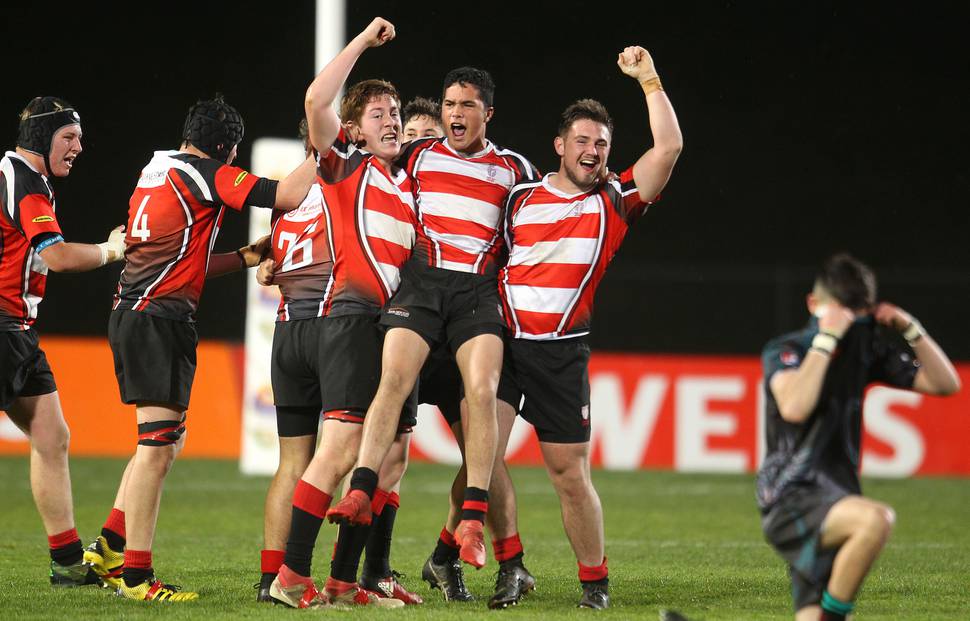 Te Wharekura O Mauao came out firing in the first half as their big forward pack gave them plenty of momentum. On the back of consecutive penalties they worked their way inside the JPC 22m and scored the first try of the match. After sucking in defenders in the middle of the field, they shifted the ball left and fullback Luca Tahere raced through a gap to score.
Te Wharekura O Mauao continued to be the dominant side and minutes later had their second try, which they converted to make it 12-0.
After a slow start JPC, who have been the form team all season, began to find their feet.
Twenty minutes in they were enjoying more of the possession, but came up against a solid, hard-hitting defensive line. They won a penalty just outside the 22m line and in front of the posts and opted to go for goal, reducing the deficit to 12-3.
JPC backed up their first points of the match with a try to Sam Lennie, who had been one of their best players up to that point with his powerful running game. The try was unconverted and at halftime Te Wharekura O Mauao led 12-8.
JPC kicked another penalty early in the second half to trail by just one point at 12-11.
The game became a real arm-wrestle in the middle of the field and with every minute that passed the crowd in the grand stand got louder and more on edge. Every tackle break, big hit and turnover produced a roar.
JPC had a chance to take the lead for the first time when they won another penalty in a very kickable position. However, the kick went the wrong side of the posts and Te Wharekura O Mauao clung on to their narrow lead.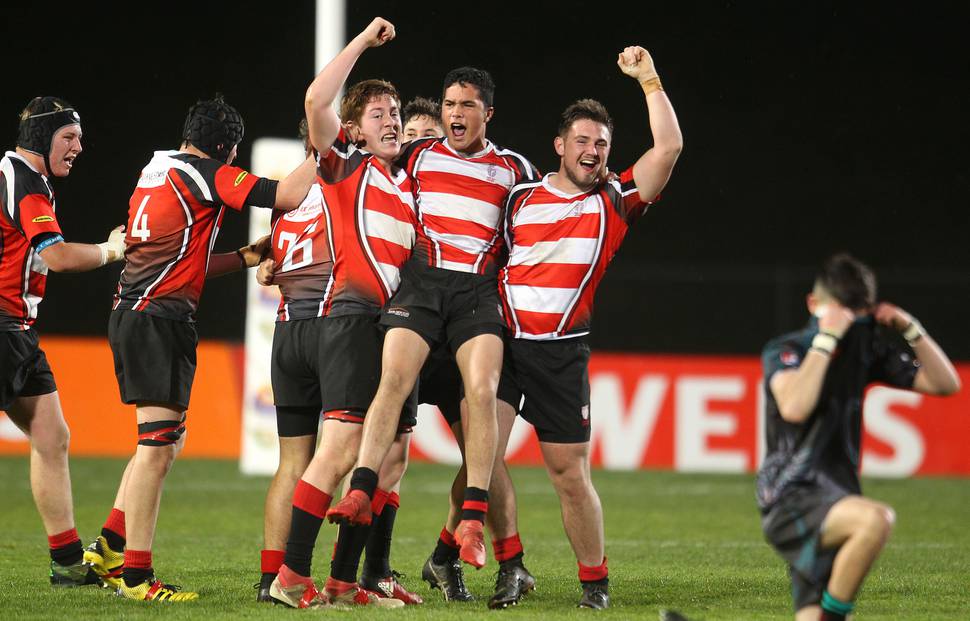 With 10 minutes to go JPC had all the momentum and threw everything at their opposition. Te Wharekura O Mauao's goal line defence was mighty as they held out wave after wave of attack.
With five minutes left to play, JPC were awarded another penalty, 22m out and in front of the posts. Step up Haydn Benge. The fullback nailed the kick, sending the home crowd wild.
JPC survived a nervy final five minutes before booting the ball out of play and claiming the title. It was clear how much the win meant to them as they embraced their schoolmates, friends and family who had turned out in force to support them, before performing an impressive haka for their fans.