Controlling those pesky pests may become a bit easier thanks to a talk coming up by an author with extensive knowledge.
Rotorua Palmers is having a talk in-store with Bill Brett, author of Garden Pest & Disease Control – Essential NZ Guide, next Tuesdaystarting at 1.30pm.
The talk is an opportunity for people to learn more about pest and disease control, including organic alternatives.
Bill will be speaking on pest/disease identification made easy, prevention methods, pesticides, and organic practices and control.
Palmers Rotorua retail manager Rachel Beckett says Bill is one of only a handful of people in New Zealand with such an extensive knowledge on gardening, especially pests and diseases.
"On a small suburban section, Bill is self-sufficient for vegetables, he grows everything he and his wife need for the entire year."
She says it is a rare opportunity to have Bill in-store as he is based in Nelson.
"We really encourage home gardeners, people involved in planting and running community gardens to attend, as well as anyone working in the horticultural or nursery industry in Rotorua.
"Anyone who wants to get the best out of their planting would benefit hugely from Bill's talk and book."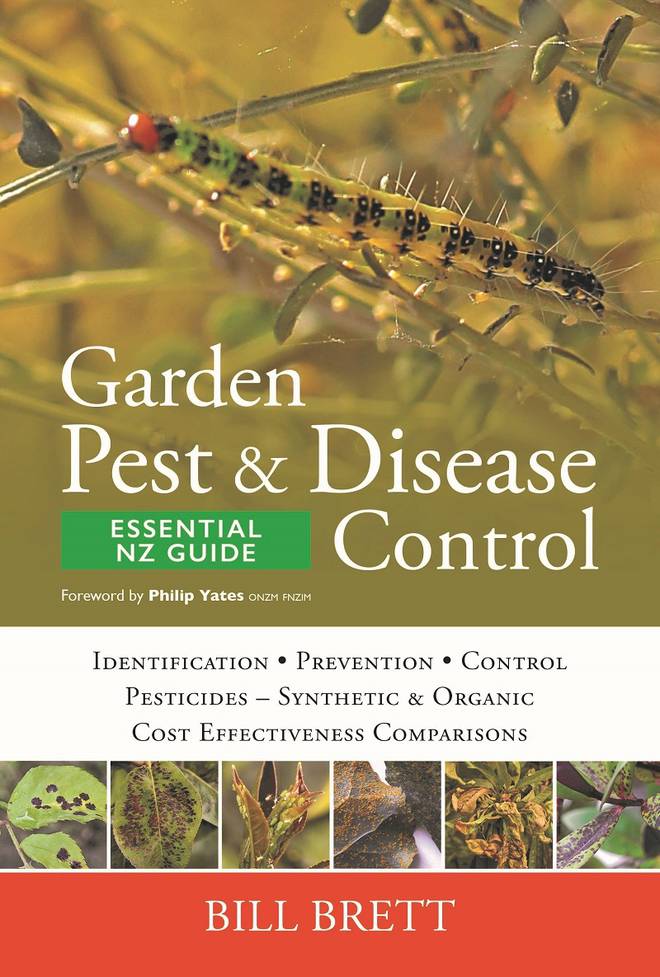 After graduating from Massey University, Bill worked in horticultural research and later technical advisory work in commercial horticulture.
He later joined Yates as technical officer, and during this time did the rewrite of the 60th edition of Yates Garden Guide.
He went on to manage the Yates Home Garden Division.
In 1995, Bill set up his own consulting business and quickly gained nursery and garden centre clients in New Zealand, Australia, Ireland and the United Kingdom.
His manuals are sold in many countries.
In retirement Bill continues to be involved in garden classes and talks.
Bill has always been a keen gardener, and prided himself on being self - sufficient in fruit and vegetables, for many years.
Now that he has down-sized and living in Nelson, he only has room for vegetables but remains self-sufficient for 12 months of the year.
There is no charge and no need to register for the talk. Bill will be doing a book signing and copies will be available to buy.