As of today, the Tutanekai St PostShop no longer offers postal products or services, resulting in the loss of five jobs.
Kiwibank announced last October it was to become a standalone bank offering more specialised services, meaning the PostShop would be leaving the shared space, and the last day to use those services was yesterday.
A Kiwibank spokeswoman said staff at the store were offered redundancy, redeployment or a role at the standalone branch.
"All staff received the outcome of their choosing," she said.
"We are very conscious of the need to protect the privacy of those who worked at the branch. However, we can confirm that individual agreements were reached with five of the staff, while six have been retained at the Kiwibank standalone branch."
The news was a surprise to Deborah Ward from the Manawatu district who was posting a letter yesterday while on holiday with her grandchildren Kitana, 11, and Annalie, 8.
"Every time we go on holiday we send a postcard home to Mum. It's so the kids can learn to write. It's a dying art," Ward said.
She said it was unfortunate the postal services were being removed.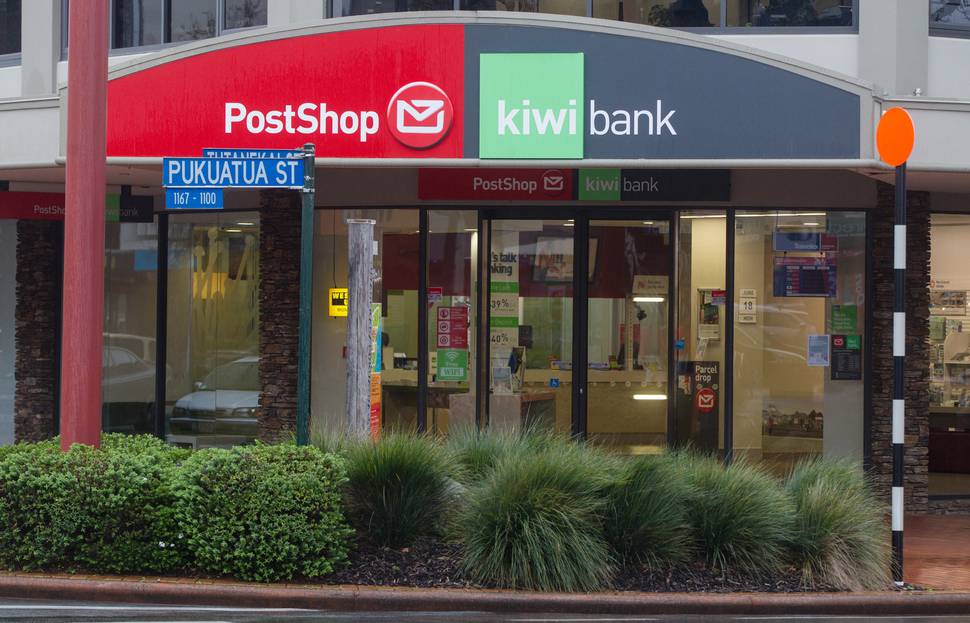 Rotorua local Maureen Callaghan said she used the postal services almost weekly and it was "a bit inconvenient" they were being withdrawn.
The box lobby will remain in its current location and customers wanting to open a PO Box can do so at Rotorua Paper Plus in the mall.
Meanwhile, the mall Paper Plus manager Heather Jenkins said the store had expanded its postal service capabilities from two counters to four.
One staff member from Tutanekai St has joined them and Jenkins said customers just had to be patient.
"It's actually started picking up already."
New Zealand Post has previously said it was committed to Rotorua and providing the community with places they can use postal services, and customers could continue to visit the three other Rotorua stores.