A group of talented young ukulele players will soon pluck up the courage to deliver their first international performance in Hawaii.
Among them will be 15-year-old Darcy Kusabs from Rotorua.
Darcy is one of 14 in the New Zealand Ukulele Senior Squad, a group made up of secondary school students from around the country.
The group has been invited to perform at the annual Hawaii Ukulele Festival. The festival runs for one day but includes concerts and rehearsals in the days leading up to it.
It features 15 acts from around the world.
Darcy has been playing ukulele for about four years, after switching from guitar. He said the international festival had been a goal for the ukulele squad for a while.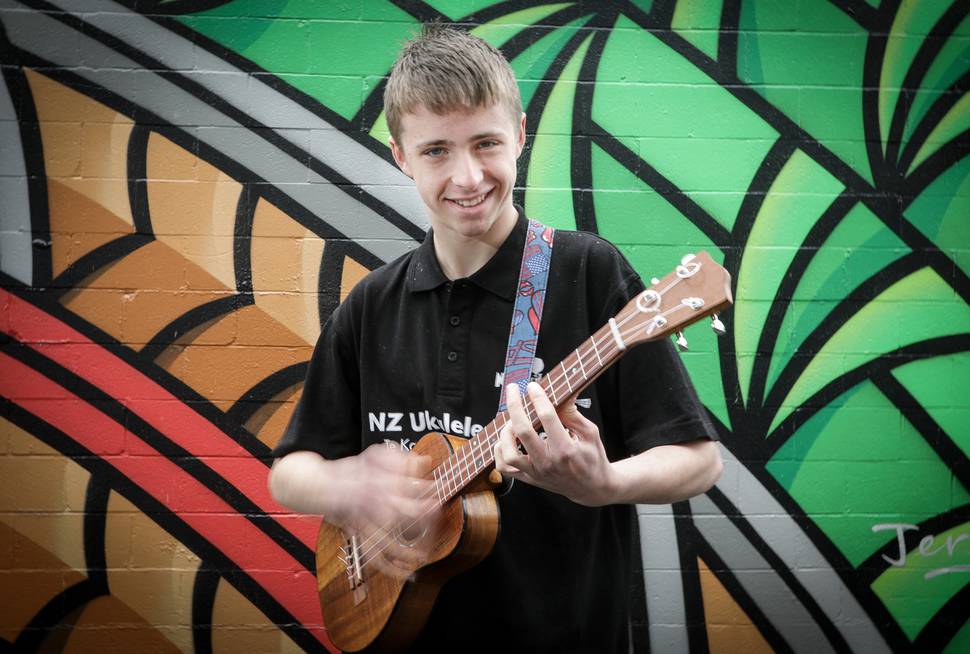 "We met another ensemble from America that played at the festival and we thought it would be cool to go to," Darcy said.
"This year we found out we secured a spot. We were invited.
"This is the biggest thing that's happened to the squad. I'm really excited."
The Western Heights High School student had been in the squad since 2015 and said music just made sense to him and playing with the group was enjoyable.
"The squad is full of really great people and musicians, and it's a lot of fun playing and interacting with them."
"Ukulele is a really easy instrument to just pick up."
The New Zealand Ukulele Senior Squad was selected from the Kiwileles, a 2000-strong children's ukulele orchestra.
The squad performed around the country and was made up of students from Northland, Auckland, Rotorua and Hawke's Bay.
Darcy and the group will leave for Hawaii today. They have fundraised for the trip.