It was a hive of activity at St Chads Charitable Trust as builders and electricians were busy bees doing a range of maintenance work valued at $100,000.
About 100 people gathered on Wednesday at St Chads to do the work free of charge.
The group included plumbers and electricians of Laser Plumbing and Electrical from both Australia and New Zealand.
Suppliers of Laser Group also joined in, supplying all materials for free.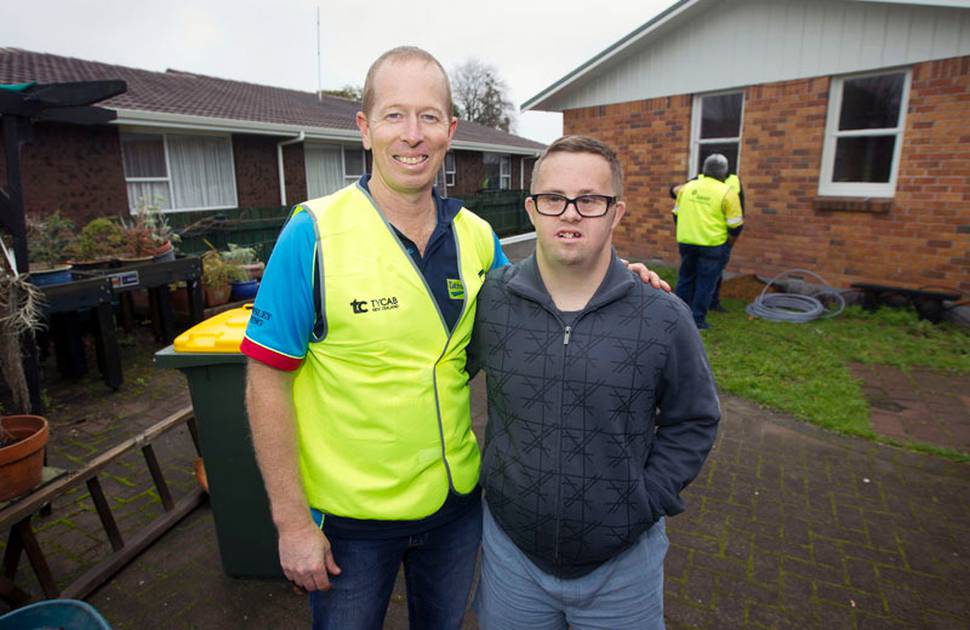 Work carried out included fitting new water cylinders and LED lights, new tapware, gardening work and some interior painting.
As well as the main centre building, work was carried out on the house next door.
St Chads has owned the building for a while, but it was tenanted until recently.
St Chads Charitable Trust centre manager Nicky Mayne says the building will house the trust's life skills centre, where classes will be held to help increase its clients' independence.
Work carried out in the building included installing a new alarm system, new wiring, plumbing and drainage for the bathroom, rewiring of old circuits and updating fittings.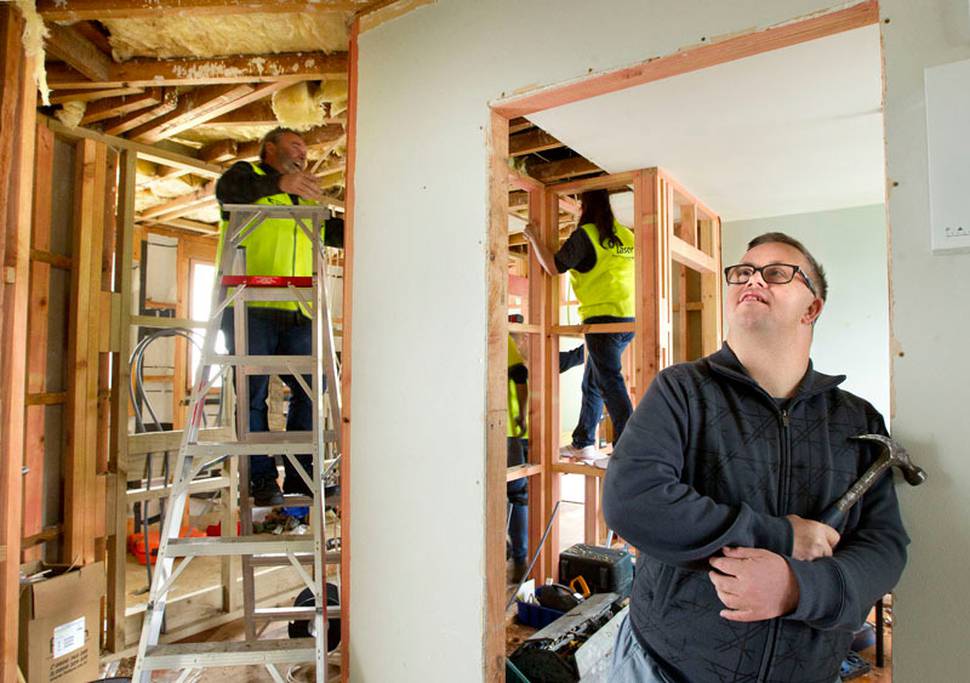 Laser Plumbing and Electrical NZ operations director Scott Carr says the workers were in Rotorua as part of their annual international conference.
"Each year we give back to the community we're holding the conference in. We've been doing this for a number of years.
"It's awesome. We have so many of our members wanting to do this as well. It's in their DNA, they have to come out and help."
He says it is about creating a sustainable difference which will save the trust money in the long run.
Nicky says it is exciting to have all this work done on the centre and they are thankful for the Geyser Foundation recommending them to Laser Plumbing and Electrical.
"We are blown away with the number of people and the work being done, it's incredible."
St Chads client Carl Smith says the work is pretty awesome and it was busy with a lot of people around.
The working bee also featured a special guest - New Zealand racing driver and four-time Bathurst 1000 winner Steven Richards.
He is an ambassador of Laser Plumbing and Electrical and was on garden duty.
"It's a great way to mingle and help out the local community in which we are participating."