The 300 locals who sacrificed their sleep-in for a good cause have raised $40,000 for the Child Cancer Foundation.
Rotorua's annual Child Cancer Charity Breakfast and Art Auction started with a silent auction this morning at the Distinction Rotorua Hotel and Conference Centre.
The main auction began at 7am and featured everything from children's and professional art, to travel vouchers and a bottle of whiskey signed by Jacinda Ardern.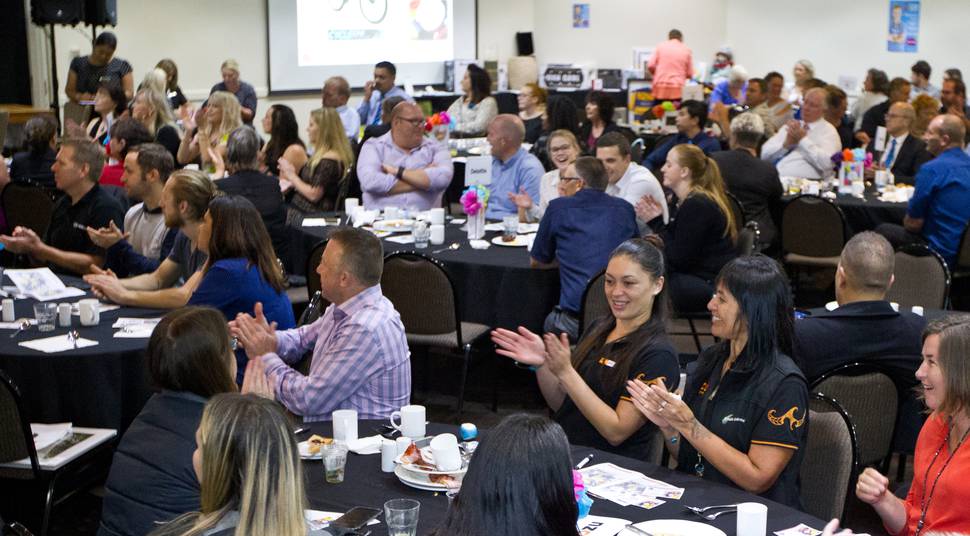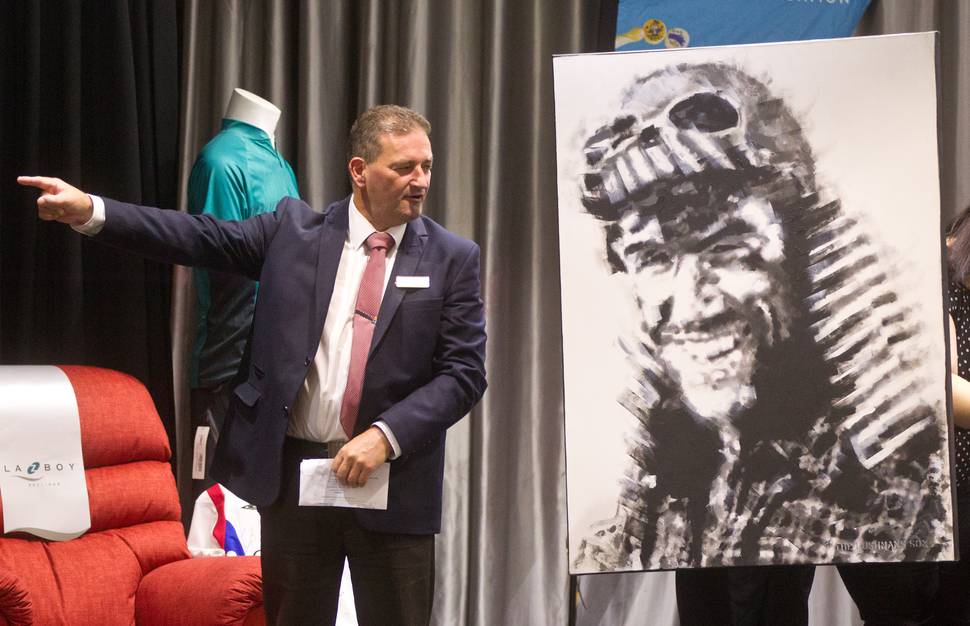 Local businesses donated items to be auctioned alongside the artwork of the children who have cancer and their siblings.
The auction is sponsored by Professionals McDowell Real Estate.
By the end of the event, $40,000 had been raised for the charity, including ticket sales, raffles, auction and silent auction and a 2018 Mazda2 GSX Hatch.
Last year's auction raised a record $45,500.


The first item on the table was a handbag and beauty voucher valued at $100. It sold for $120.
Some of the big ticket items were a car, which sold for more than $22,500, and a mountain bike which sold for $900.
Children who had benefited from the foundation's work had painted pictures and some of their work fetched as much as $700.
While the auctions were under way, Roslyn Didovich had her head shaved for a cause close to heart.
Her nephew Cory Joseph, 10, has had cancer since the age of 4.
"I've seen first hand the effect as I was with my sister the whole time," Didovich said. "It's a strain emotionally, physically, financially, everything."
Didovich said the Child Cancer Foundation was there throughout the journey.
"They go out of their way to help."
Cory grinned as he shaved his aunt's head and those at the auction were invited to donate cash to the cause as it happened.
Today also marks the last day Asante Conley, 8, has to have chemotherapy treatment.
His mother Cherie Lang said she never thought this day would come.
Asante has had ALL (acute lymphoblastic leukaemia) for 1200 days.
After being diagnosed on his 5th birthday Asante spent four weeks in Starship children's hospital then for nine months he spent three days a week in hospital, travelling from Rotorua to Auckland weekly.
For the past two years Asante has taken tablets every night at 10pm and travelled to hospital once a month.
Lang estimated he'd had 700 to 800 treatments but tonight will be the last time he wakes up for medication.
"At the beginning it was really hard ... the last year it's been such a habit," Lang said.
She said she couldn't have done it without the support of the Child Cancer Foundation.
"They know what you need. They help emotionally and financially. I had to stop work," she said.
"All of that you don't have to worry about and that's monumental."
Asante, who goes to Lynmore Primary School, also painted a piece for the auction. It sold for $370.