A fake car crash, impairment goggles, a first aid tent and even a jail cell were all part of the hands-on learning Rotorua students experienced at the eighth annual Rotorua Road Safety Expo.
The week-long expo focused on Year 11 and 12 students as they transition into the age of eligibility for a driver's licence.
Rotorua Lakes Council safe and sustainable journeys manager Jodie Lawson said the expo was about providing a platform to engage with the emergency services and other providers and learn valuable road safety skills.
"This wouldn't be possible without the help of The Rotary Club, St John, New Zealand Fire and Emergency, Rotorua police, Te Utuhina Manaakitanga, Road Safe Hawke's Bay and driving instructor Allan Koller from Big Alz Driving School who gave up his week to be here.
"We see this as such a good investment into these young people's future."
St John Rotorua paramedic Mike France said dangerous driving had a ripple effect.
"It might be one person that is injured or killed, but it's the family, friends, teachers, hospital staff even more that are affected.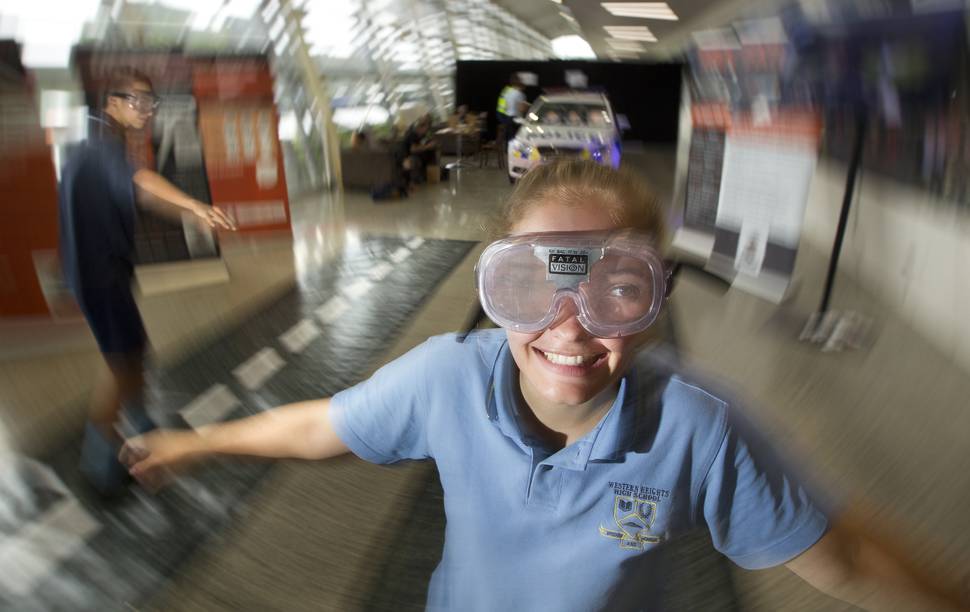 "One death costs the community $1.5 million, so it's much bigger than just that one person."
France said the students were getting the message but it was the older generation they also needed to get through to.
"While it may be slightly traumatic for them to see a car accident, a body bag or a coffin, it really gets the message across without being too damaging."
Rotorua police traffic alcohol group Constable Mark Hannah said he was there to teach the dangers of drunk driving.
Other messages included the dangers of driving under the influence of drugs, texting while driving, wearing a seatbelt and speeding.
"It's about keeping everyone safe, because it is everyone's responsibility."
Students were shown the dangers of driving drunk by trying to walk a straight line wearing impairment goggles, something they found challenging.
Fire and Emergency New Zealand fire safety investigator Stuart Bootten has been involved in the expo since its inception.
"It's about instilling these basic safety messages into the youth of today and that has been really good.
"We're getting about 150 through at a time and that gives them a good chance to hear what we have to say and visit each of the stalls."
He said it was the stalls who were really enhancing the messages they were trying to share with the students.
"It's about protecting our community."
The expo finishes today at the Energy Events Centre.