Rotorua's Tongans are pulling out all the stops for their battered homeland.
When Category 4 Cyclone Gita hit a week ago it was the fiercest storm in the tiny Pacific Island nation's recorded history.
The eye of the storm tore through the main island, Tongatapu.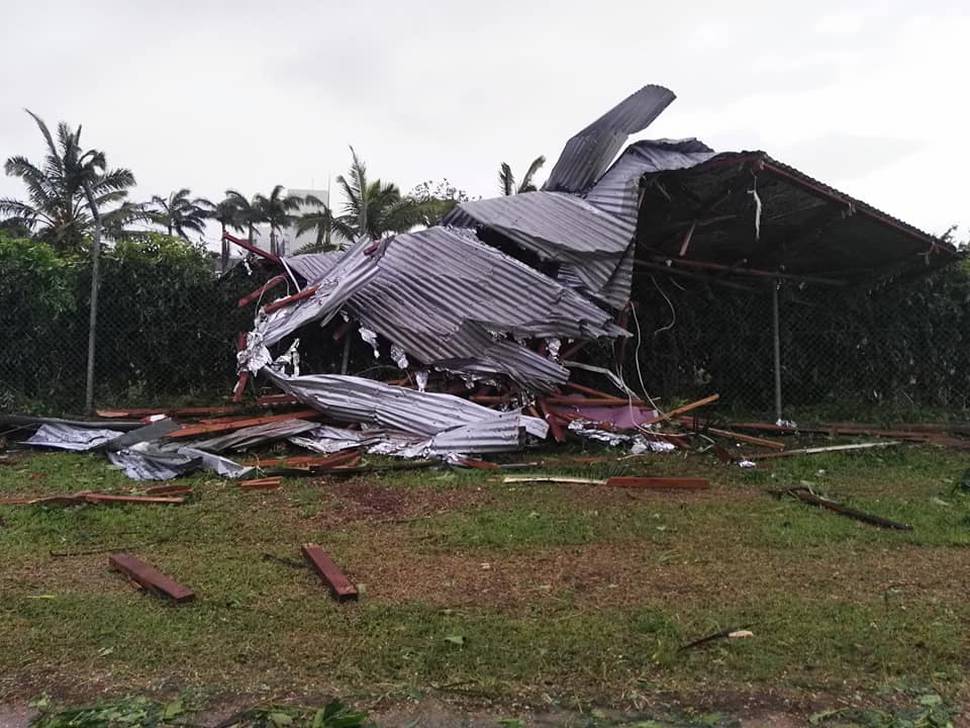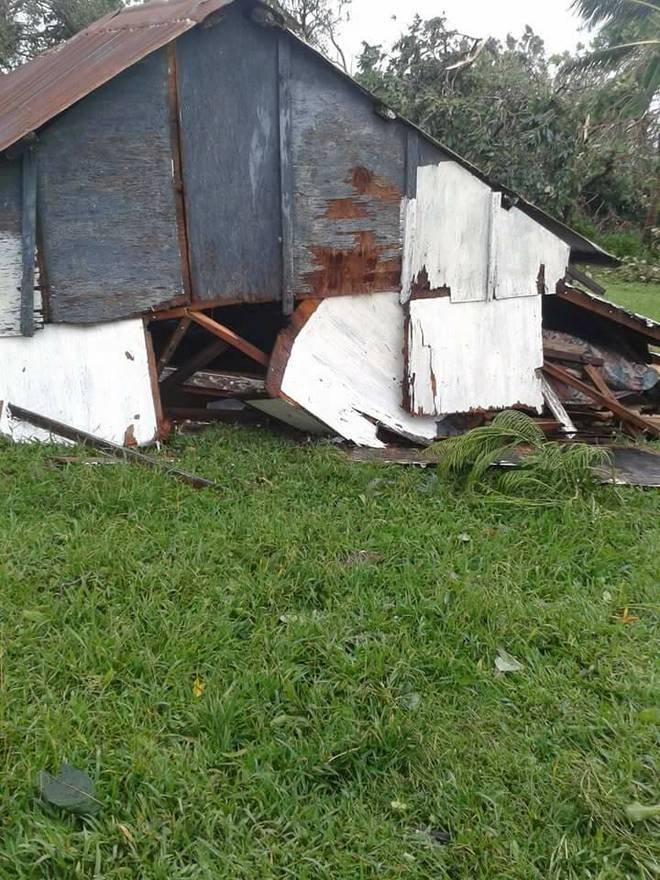 It brought winds of up to 260km/h that destroyed buildings, toppled trees, cut power and water connections, and flooded the low-lying island with large sea swells.
Tongan community group Rotorua Vai Ko Latai Support met on Saturday night to discuss how it could help.
President Paea Napa'a said most of Rotorua's 360 residents of Tongan ethnicity come from Fua'amotu village, near the capital, Nuku'alofa.
He said that over the decades family members and friends had moved here from Tonga, and now many of the community's members here were related.
Napa'a has been leading Vai Ko Latai Support's communications with Fua'amotu village.
He has taken most of the next month off from work at his security company, to focus on volunteering efforts to help those back home.
Napa'a told the meeting all of Fua'amotu's 298 homes had at least minor damage, 12 were destroyed and 97 were seriously damaged, with their roofs and/or some walls missing.
Normally three families live in a home, with three generations together.
To start Saturday's meeting Napa'a turned to a handful of children attending and asked:
"What do you think we could do to help?"
"Fundraise some money to help rebuild the houses," one girl replied, putting a huge smile on Napa'a's face.
"Yes!" he replied.
After half an hour of mixed discussions in English and Tongan, the group of 34 decided to use their room next door to store items, and then fill a container to send to Fua'amotu.
"We are pretty sure we can collect enough to fill the container, but we will struggle to send it there. We will need help for the fee to ship it," Napa'a said.
Before the meeting, he contacted Fua'amotu villagers and asked what their biggest needs were.
"Number one is shelter, then foods, and finally chainsaws and lawnmowers to deal with all the vegetation everywhere," he told the meeting.
Fua'amotu's main sources of income are the crops, but Cyclone Gita damaged them all.
Villagers now expect a serious shortage of food in one to two months when their current stocks run out.
Napa'a said items such as cans, biscuits, crackers, noodles, flour and rice would be a huge help.
Running water had been restored in Fua'amotu, but villagers still did not have power and did not expect to have it restored for a further fortnight.
"I know all of Tonga needs help, but we cannot help everyone, so whatever we can afford to gather is good," Napa'a told the group.
The group has started tidying up Rooms 5 and 6 at 4 Thomas Cres to clear space for the container items.
Starting today volunteers will be manning Room 5 from 5pm to 8pm daily for drop-off donations, apart from on Saturday when they will be there from 10am to 5pm.
Napa'a said they would continue collecting items until they had enough to fill a container.
"The cyclone has affected us all financially and emotionally but hopefully Rotorua can understand how we feel."
Another group member, Visesio Tuise, has flights booked over to Tonga to help in three weeks.
"Whole houses are completely destroyed but it is the lives that are important, that is what we really care about."
He said it was important for their younger generations who were born in New Zealand to understand "what kind of people" Tongans are.
"We are a poor country, but nothing is too big when we join our hearts. We are not many people but the heart that we have, there is nothing greater," he said.
The New Zealand Government has so far provided $2.25 million for the cyclone response in Tonga, Samoa and Fiji.
A C130 Hercules flew in family hygiene kits, shelter kits, jerry cans, and tarpaulins from New Zealand last week.
To donate to Rotorua Vai Ko Latai Support :
Drop offs: All days 5pm to 8pm, Room 5 at 4 Thomas Cres, except Saturday when the room will be manned for donations from 10am to 5pm.
Financial donations: Vai Ko Latai Support, account number 06 0507 0376648 00, for paying for container transport.
For more information, call Paea Napa'a 021 022 49470.