An Auckland family who moved to Rotorua to make a new life are now part of the city's "hidden homeless" and feel "like nobodies" - not even able to enrol their son in school.
Edwell Mupfawi, his partner Keiko Hui and their children Jaiden, 8, and Jazmin, 1, are part of a growing problem in New Zealand, outlined in a new Government report.
Housing Minister Phil Twyford released the sobering stocktake on housing on Monday, which found homelessness was worse than thought and there was a growing "floating" population of people with no fixed address.
For Mupfawi having no permanent address made him feel "like nobody".
The family moved to Rotorua when he was offered a job at restaurant Terrace Kitchen.
"We love Rotorua and wanted to move away from Auckland. We can save our money here and being in our own house one day would be the closest thing to heaven.
"We are a small family, we don't smoke or do drugs, we didn't think it would be this hard to get a [rental] house."
He said they had been to see a few houses.
"At the first house we went to, I hadn't seen anything like it in my life, there were just so many people there to see it."
Thankfully for the family they have been able to stay with friends from church.
"At the moment we're just worried about whether we can get through this. We are trying to stay positive, but it has been difficult, it is scary."
Without a fixed address, Jaiden can't be enrolled in a school and that's something the family have made a priority.
"I am super excited to start at a new school and make new friends," Jaiden said.
"Getting my own bedroom in Rotorua will be epic."
Rotorua Rentals owner Richard Evans said Mupfawi and his family were ideal tenants.
"We need to see more property being made available to renters, but we also need to make it easier for landlords to be landlords.
"It's getting harder and harder for people, and housing is no longer being seen as an easy investment."
He said at the moment he was looking for homes for about 33 people.
"These are people who just want a nice, regular house, for mum, dad and the kids. People just want a nice house in a nice neighbourhood."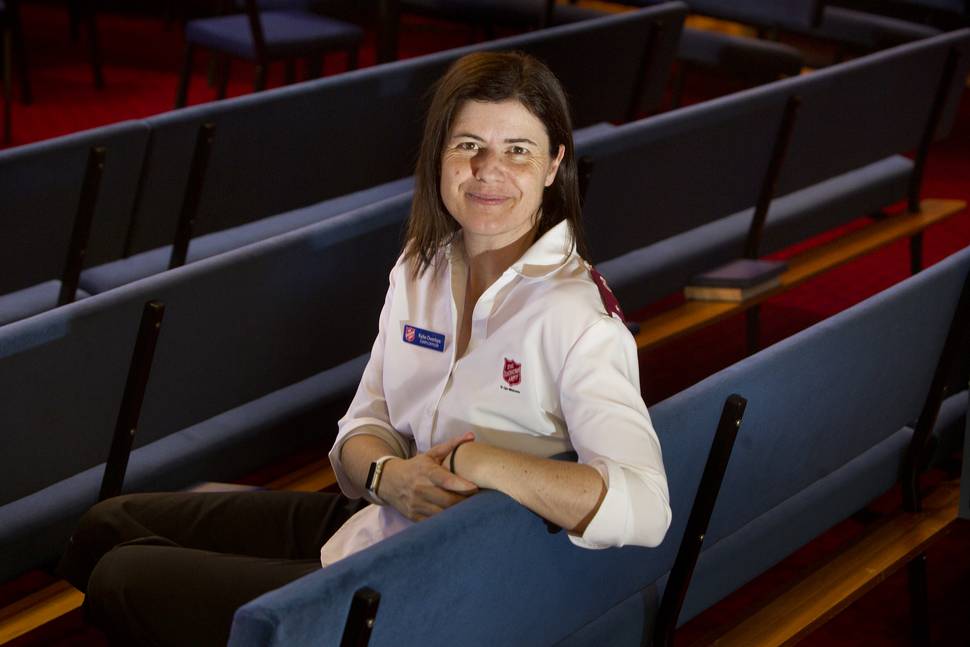 Salvation Army Rotorua lieutenant Kylie Overbye said it was "notoriously difficult" to get a true picture of the homelessness situation.
"We regularly work with people who have accommodation issues, but it is difficult to say who would be considered homeless or displaced.
"For example 20 per cent of our clients indicate that they are living with family or friends, many of these may be classified as homeless, but others are sharing accommodation by choice.
"People's lives are all different. It's the underlying issues contributing to living situations that we need to consider and help address.
"High rents and low incomes are definitely an issue for some of the people we work with and make it harder for people, but other factors play a part such as family relationship issues, or mental health among other things."
She said the organisation had five transitional houses for families needing emergency accommodation.
"We work with them on a plan to address the underlying needs and goals to help them achieve that plan and help them to gain secure housing."
Elmer Peiffer from Love Soup Rotorua said Rotorua's hidden homeless were often written off.
"People believe because they have a car or someone else's shelter to stay in, they aren't homeless."
He said the problem was increasing but it was a situation a lot of people didn't want to admit they were in.
"At the moment landlords can afford to be choosy and if people make any mistakes, have a bad credit rating, they are being written off."
The Government's report showed home ownership had slumped dramatically since the 1980s - especially among Pacific and Maori people.
Rotorua Lakes Council Te Tatou o Te Arawa chairman Te Taru White said that was no surprise.
"That is the reality of the Maori deprivation.
"We need to be teaching people the skills they need, how the system works, how to budget, save money, clear their debts, have a good credit rating.
"Marae can help with that education and break down some of those other social barriers."
He said for Maori it was important to empower papakainga housing for the marae that wanted it.
"There are 16 marae around the lakes and most have desires to build houses for their people.
"It's about how we facilitate that and remove some of the red tape around that space."
The report also pointed to a potential time bomb in the impact on housing affordability on the elderly, finding the proportion of older people living in mortgage-free homes had dropped from 86 per cent to 72 per cent since the 1980s.
There were an extra 2000 pensioners receiving the accommodation supplement last year.
Grey Power Rotorua president Russell Hallam said a growing number of people were approaching retirement without their own home through no fault of their own.
"We need to really accept that this is happening and look at making different types of housing available.
"We need more affordable developments for our communities because this may be a problem for older people but also younger people."
He said he was worried how his grandchildren and great-grandchildren could get on the housing ladder.
"People can't see all of the problems that are coming for the next generations."
TOMORROW: What our local MPs think.