Rotorua's Tongan community is hurting after Category 4 Cyclone Gita hit home.
It's feared to be the fiercest storm in the tiny nation's recorded history.
The eye of the storm passed the main island Tongatapu last night, bringing winds of up to 195km/h.
Estimates suggest 75 per cent of homes in the capital Nuku'alofa are destroyed.
Fresh water, telecommunications and power supplies are out in many areas, and there are unconfirmed reports of one death.
Paea Napa'a is the president of Rotorua Vai Ko Latai Support.
He said the Tongan community in the Rotorua district included more than 350 people.
Napa'a hasn't yet heard from his older brother back home in Fua'amotu Village, near the international airport.
He said many shops, homes and crops were destroyed and "everyone is hurting".
Members of his village have told him one woman died when the winds damaged her house but this has not yet been confirmed.
"It will be hardest for those who aren't working and don't have family overseas to send them money to buy food, now crops are destroyed," Napa'a said.
Mate Mafile'o works as an administrator at the Rotorua Pacific Islands Development Charitable Trust - Aere Tai.
She has lived in New Zealand for six years after moving from Fanga, near Nuku'alofa.
Mafile'o said her mother, brothers and cousins spent last night in a Methodist community hall.
All the villagers sheltered there as trees came down, roofs flew off and houses were damaged.
Heilala Fuitahi Taliauli lived in Rotorua for more than 28 years but has recently moved to Paengaroa.
Her family, including her 79-year-old father, live in Tatakamotonga, but they sheltered in the Mormon Church in nearby Mu'a.
She said the damage was "heartbreaking" and she wondered how the village would afford to rebuild when many were unemployed.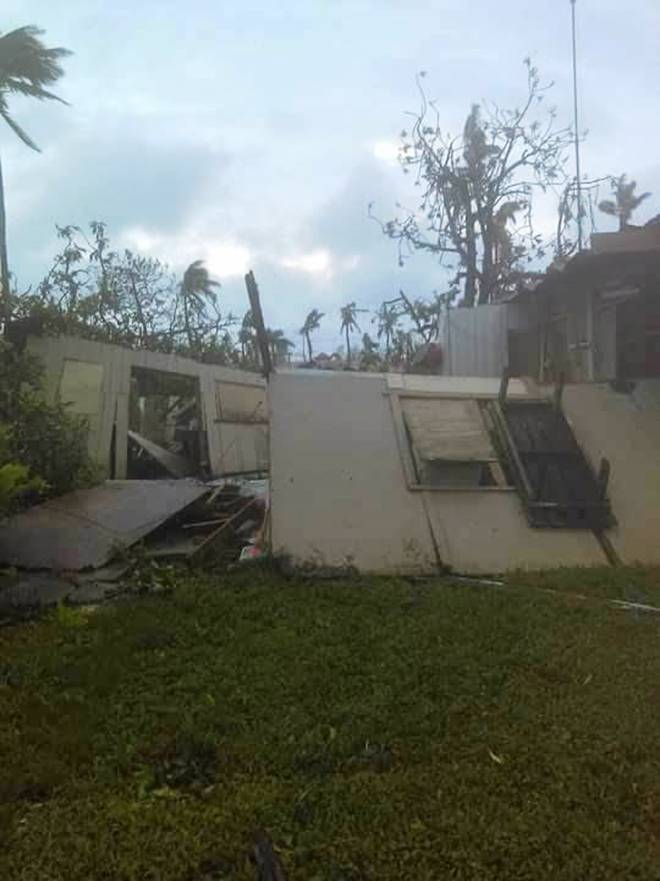 A RNZAF C130 Hercules aircraft carrying emergency relief supplies was flying to Tonga this evening.
Foreign Affairs Minister Winston Peters said about 5700 people sought shelter in evacuation centres overnight, and it was expected these numbers will increase substantially tonight.
Cyclone Gita was expected to hit Fiji tonight.