Shouts and laughter filled the air at the Rotorua Mega Fun Carnival as families came out for some thrill-seeking and fun.
The carnival was set up at the Village Green this weekend but will have its official opening on Boxing Day. From then it will be open daily from 1pm, weather permitting, until January 12.
The carnival's activities include Dodgem Cars, Explorer, Round Up, Rockin' Tug, Grand Carousel, Top Gear and more, along with carnival games, food and drink.
Rotorua's Lukis family were one of many who were out having fun at the carnival.
Rachel Lukis said they were at the Sunday market when one of the children saw the carnival, so they decided to head over to have a look.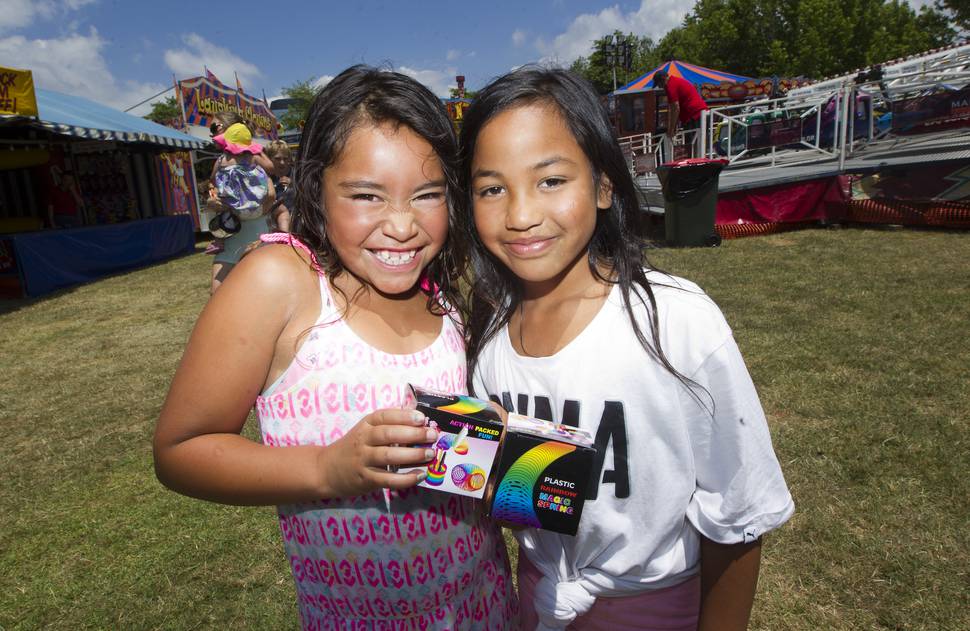 She said it had been coming to Rotorua for years and was always great fun for the children.
"It's great for them to have something a bit different to do."
Bailee Lukis, 10, said she enjoyed going through the spinning tunnels in the Fun Factory.
Both Bailee and Rydah Lukis, 8, said they liked climbing up the bouncy castle wall.
Nicole Reynolds said she and her partner had decided to bring their daughter along for some family fun.
"It always looks exciting when you go past."
Rotorua Mega Fun Carnival event manager CJ Mahon said the carnival's official opening in Rotorua would be from Boxing Day, but he wanted to get it running a couple of days in the lead up to Christmas.
He said they always had a great response and loved coming to Rotorua.
"There is always a great mix of locals and tourists, and the Rotorua Lakes Council is always proactive and helpful."
He said it had been great weather for the carnival this weekend.
"I think there's always a spot for the carnival. It's a fun, relaxed day out.
"You can't go past some candy floss and popcorn."
He said the carnival's grand carousel was New Zealand's oldest.
"There's fun for all the family - for the young ones through to thrill seekers."
For more information on the carnival visit the Rotorua Mega Fun Carnival Facebook page.