"It's the most hollow feeling you can ever have ... all my answers are in the coffin."
Those are the words of the devastated father of former top BMXer and mountain biker Ihakara Pene, who died on Sunday of a suspected suicide.
Slim (Robert) Pene and the rest of his whanau are farewelling the talented 19-year-old in Rotorua who in his earlier years dominated the podiums at BMX national and international champs before doing the same at mountain bike downhill events.
Slim's words bounce with pride when he talks about his son's achievements, but his tone changes to devastation as he thinks of the "waste" of his son's life.
While suicide was not often talked about publicly, Slim said he wanted people to know.
"If I can help one family then that would be good.
"My message to all the parents is to love their kids with everything. This is the sad thing. I would hate for them to feel the same as me. But also to the kids, talk to your parents if you have hard times. I tried but he kept it in, he kept it in and now this."
Ihakara is the son of Slim and Karen and has three siblings, Kayla, 22, Tuhoto-Ariki, 16, and Ngahina, 14.
He went to Pukeroa Oruawhata Kohanga Reo, Rotorua Primary School, Te Kura Kaupapa Maori o Ruamata and Western Heights High School.
He got his first bike when he was 4 and his aunt, who was involved in BMXing, told the family to bring him along.
Slim described the bike as a "tank".
"I got up on the gate and was watching all the parents talking to their kids saying 'you gotta do this, you gotta do that'. I said to Ihakara 'son, you gotta get to the end'. 'Where's the end?' he said to me. 'Over there' I said."

The gate went down and he took off.
"He just caned them, smoked them all. All the parents were so blown away they said to me 'you gotta get that boy a bike, he's lethal'."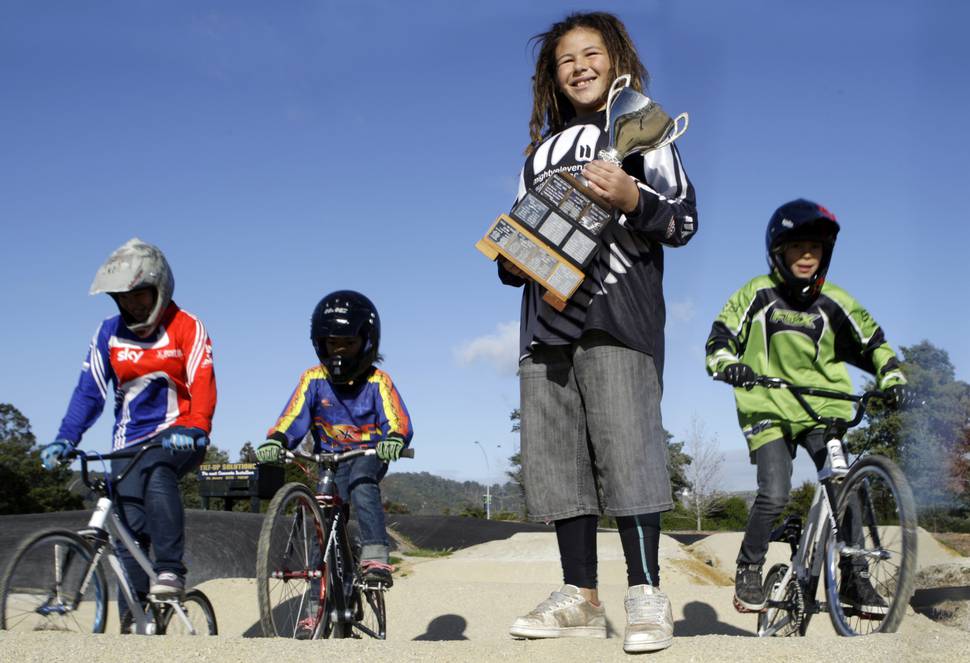 That was all the fuel Ihakara needed to start the fire in his belly for a sport that went on to take him around the world for the next 12 years.
He got to New Zealand No 2 for his age group, represented New Zealand at world champs in Adelaide and went to the worlds in 2011 in Denmark – a trip the Pene family spent two years fundraising for so they could all go.
"As a cousin said at the tangi 'when one of you go, you all go ... but this time we can't follow him'."
When they got back from Denmark and their six-week family trip around Holland, Amsterdam and Germany, Ihakara decided to give up BMXing and take up mountain biking, specifically downhill riding.
He excelled in that too, winning the junior title at the Oceania Mountainbiking Champs in 2012.
But Slim said his son always had a love of farming and as he got older, he followed that dream.
He also got the bug for hunting thanks to whanau connected to the Waikite Hunting Club.
At 16, Ihakara got a Ngati Whakaue grant that helped fund farming studies in Masterton which led to his first job near Taihape where he worked for a year.
In May he got a new job on a farm near Taupo where he worked more in isolation and lived alone.
"He was used to having people around him but he had no one to unload his troubles to. The signs were there the last few weeks ... I told him if you're not happy, come home."
On Sunday the police arrived at the Penes' home in Maketu and told them Ihakara had been found dead.
"I was just blown away. I said 'no that's bulls***'."
Whanau, hunting mates, biking friends, school friends and farming friends are saying their goodbyes at the tangi at Hinemihi Marae this week. Ihakara's final service will be on Friday at 11am followed by his burial at the urupa near Awahou Marae.
"I miss him already ... He was one of the happiest fellas around but when the taumaha (heavy burden) came, he couldn't lift it off his shoulders and I couldn't help him because he didn't tell me, and that part breaks my heart.
"It's just so hard to look down on my son who is dead. Parents shouldn't be doing this."
WHERE TO GET HELP
If you are worried about your or someone else's mental health, the best place to get help is your GP or local mental health provider. However, if you or someone else is in danger or endangering others, call police immediately on 111.
Or if you need to talk to someone else:
LIFELINE: 0800 543 354 (available 24/7)
SUICIDE CRISIS HELPLINE: 0508 828 865 (0508 TAUTOKO) (available 24/7)
YOUTHLINE: 0800 376 633
KIDSLINE: 0800 543 754 (available 24/7)
WHATSUP: 0800 942 8787 (1pm-11pm)
DEPRESSION HELPLINE: 0800 111 757 (available 24/7)
SAMARITANS: 0800 726 666
OUTLINE: 0800 688 5463 (confidential service for the LGBTQI+ community, their friends and families)
RURAL SUPPORT TRUST: 0800 787 254