The Rotorua-Lynmore men's and Rotorua women's tennis teams are building quite a legacy.
Both are Western Bay of Plenty Premier defending champions, the men are gunning for their fourth successive title, and both have cruised into the finals of this year's competition.
After more than a month without any tennis action, due to bad weather and byes, the Rotorua-Lynmore men travelled to Otumoetai on Saturday and came away with a 6-0 clean sweep.
In the doubles, Rotorua's top seeds Shaun Tamai and Sean Martin were dominant in a 6/2, 6/2 win, while their teammates Mark Ratana and Logan Nathan also picked up a win, 6/3, 6/1.
Tamai carried his doubles form into his singles match-up with a quick and easy 6/0, 6/0 win. Martin won 6/1, 6/1, Ratana won 6/4, 6/3 and Nathan won 6/3, 6/3.
Team captain Tamai said it was good to be back on the court.
"The boys were raring to go, we were looking forward to a good match after so many wet weekends, I felt sorry for the opponents," he said.
The Rotorua-Lynmore men will host Mount Maunganui in the final on Saturday. It could not have been closer when the teams met last month, with Rotorua-Lynmore just holding on for a win on countback.
"I'm expecting a good challenge, but we'll definitely have our top players looking to prove a point and show where we're at. We're quite lucky with depth in Rotorua and we have a few junior players who are doing pretty awesome for our club as well. The future looks bright.
"[In the final] we just need to stay focused and play our own games, don't get trapped into playing their game. They are quite mentally strong as well, so we also need to be mentally strong, treat it like a regular game and play our best."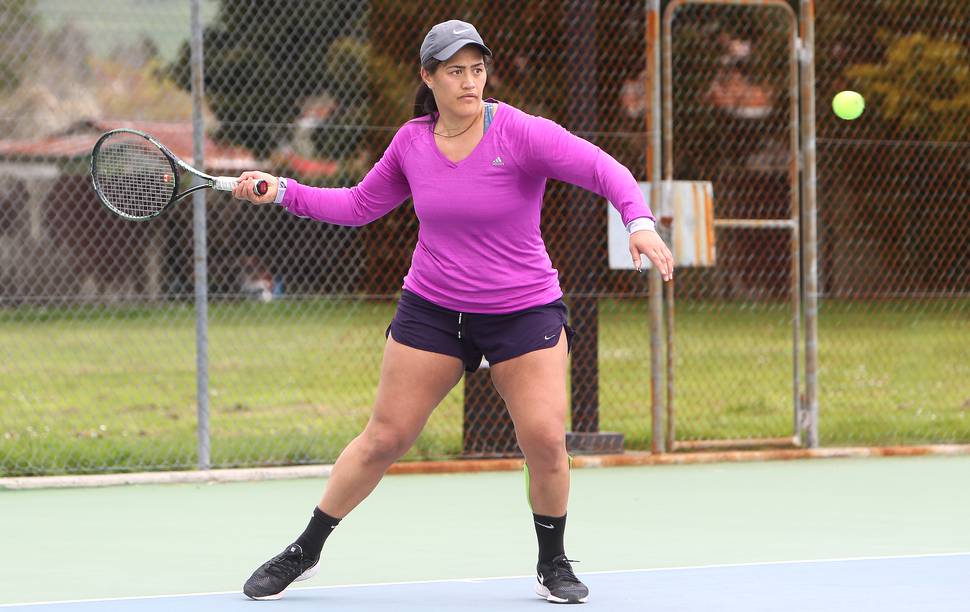 Meanwhile, the Rotorua women picked up their third win of the season, 4-2 against Mount Maunganui on Saturday.
Rotorua's Mia Wardlaw and Zana Douglas took on Mount Maunganui's Debbie Garea and Kalais Going in the doubles, narrowly losing 6/4, 6/7, 5/10 in a thrilling match.
Aliya Edwards and Leona Davis-Kaye won their doubles against Jodi Kendall and Natalie Radovanovich 4/6, 6/2, 10/4.
In the singles, Wardlaw lost to Going 2/6, 2/6, Douglas beat Radovanovich 6/3, 6/1,
Edwards beat Daniella Cooke 6/4, 6/2 and Davis-Kaye brought it home with a 6/4, 6/1 win over Harriet Lenihan.
Captain Davis-Kaye said it was "an awesome team effort".
"Both doubles matches were very close, despite terrible weather conditions. It was very windy and we had rain delays, but then it cleared up in the late afternoon," she said.
The women will play Tauranga Lawn in the final at home Saturday.