More than 300 people attended the annual Te Arawa Awards night and a spokesman said it was one of the best he's been part of.
The Te Arawa Awards are an opportunity to celebrate the success of iwi, hapu, whanau and rangatahi from across the community.
This year's event was held at Te Puia on Friday with more than 50 awards given out.
Te Papa Takaro o Te Arawa spokesman and event organiser Canaan Tuhura said it had been an awesome night.
"It was one of the best I've been a part of over the last six years."
This was the second year the event has been held at Te Puia and Mr Tuhura said it had seemed to go better than last year.
"There was such a large spread of finalists," he said.
"We had more nominations in the iwi, whanau and hapu sections, usually the night is dominated by the rangatahi and sport awards."
Mr Tuhura said it had been an emotional night, particularly when inducting Mita Hikairo Mohi into the Hall of Fame.
Mr Mohi died last year and Mr Tuhura said honouring him was a big part of the evening.
"Lots of people from his tribe attended just to sing a song for him, it was really emotional," Mr Tuhura said.
He said it was nice to see the difference in representation and to see more kaumatua and kuia among the recipients.
"The achievements that were on display were probably the highest we've ever seen.
"Hopefully we can get the same sort of spread next year."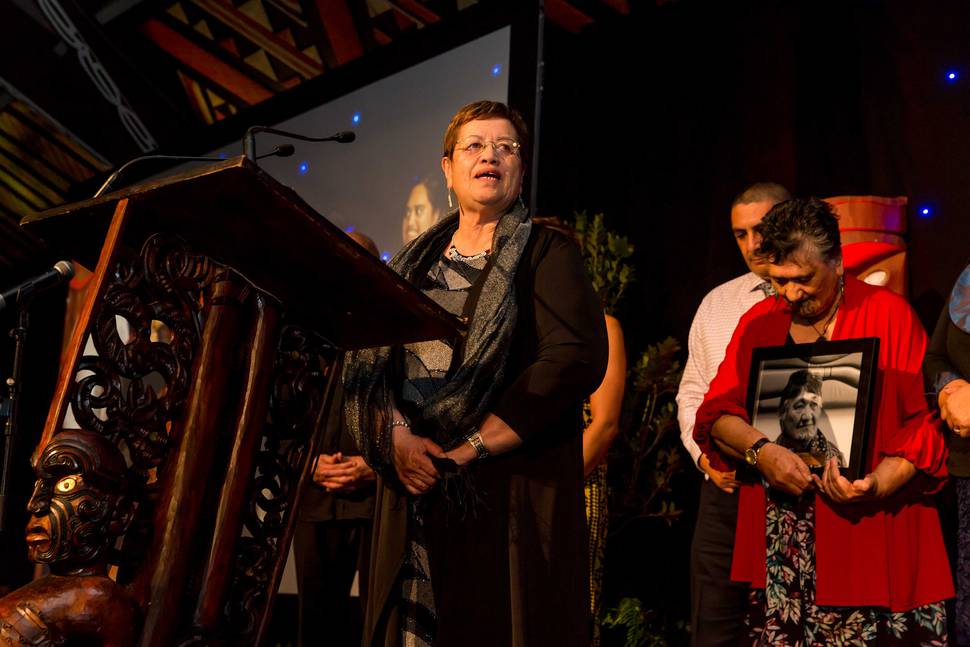 Te Arawa Rangatahi Achievement Awards: Ariahna Ngawhika, Kingston Thomas, Lennix Thomas, Te Pumanawa o Toku Ate Rogers, Alyssa Webster, Paretoroa Webster-Tarei, Lahaina Kiel, Blue Jones, Zeeah-Rona Waerea-Tamai, Maunganui Hawe, Paniwaka Maria Curtis, Ruaeo Te Moni, Te Ahikaa Bidois, Hiko o terangi Curtis, Jada-Cadence Beckham, Rakaea Te Rangi-Trotman, Kirihuruhuru Matariki Maggie Te Pania, Te Hoera Frank Sullivan, Kataraina Ormsby, Rangihaeata Te Rangi, Ti'an Paretoa, Brian Shepherd Chase, Siobahn Taute-Collier, James Scott, Pareunuora Te Mira Tokaino Pene, Hohaia Macfarlane, Rehua Selwyn, Te Ao Leach, Renati Waaka, Kaaterama Pou, Manaaki Te Kowhai, Shanayla Haehaetu Barrett
Te Arawa Rangatahi Teams of Year: Te Kapahaka o Raukura, 2morrows Rangatira
Te Kotahitanga o Te Arawa (Te Arawa Fisheries) scholarship recipients: Shanayla Haehaetu Barrett, Renati Waaka, Te Ao Leach, Blue Jones, Paretoroa Webster-Tarei, Ariahna Ngawhika
Te Puhi o Te Arawa - Outstanding Rangatahi Achiever of the Year: Rehua Selwyn
Iwi awards
Te Arawa Whanau of the Year: James Whanau
Te Arawa Healthy Marae Award: Ruamata Marae
Te Arawa Commitment to Health and Wellbeing: TaneTakitu Ake, Turamarama Ki Te Ora
Te Arawa Koeke of the Year: Hinerunga Rapana, Bonnie Amohau
Te Arawa Roll of Honour Membership: Wallace Haumaha
Te Arawa Hall of Fame Membership: Mita Hikairo Mohi
Sports awards
Para Athlete of the Year: George Thomas
Service to Sports: Ruamata Waka Ama Club
Coach of the Year: Raymond Timihou
Team of the Year: RBHS Waka Ama
Jnr Sportswoman: Waiata Jennings
Jnr Sportsman: Riley Martin
Snr Sportswoman: Autumn-Rain Stephens-Daly
Snr Sportsman: Nathan Hurihanganui