This year's Westpac Chopper Appeal has raised more than $14,000 for the BayTrust Rescue Helicopter - part of the $1.26m raised across the country.

All donations from the Westpac Chopper Appeal were distributed back to the 16 rescue helicopter services across the country meaning money raised locally stayed local.

Westpac GM marketing, Andy Kerr, said the total raised was another fantastic effort.

"Kiwis realise just how important our rescue helicopters are and have once again rallied strongly behind their local choppers and again shown amazing support.
"Their generosity continues to ensure this vital emergency service can stay in the air and carry out life-saving rescue missions every day."

This year's Westpac Chopper Appeal raised $14,637.97 for the Rotorua-based BayTrust Rescue Helicopter.
Mr Kerr thanked everyone who contributed around the country and to those that gave their time to organise the wide variety of fundraising events.

Westpac employees played a big part in this Chopper Appeal's success with fundraising initiatives organised around the country as well as collecting $82,156 in the nationwide Chopper Street Appeal.

'The People's Chopper' proved to be a popular way to donate with those giving online at www.chopperappeal.co.nz or via text having the opportunity to upload a picture of themselves or someone they love onto the side of the helicopter.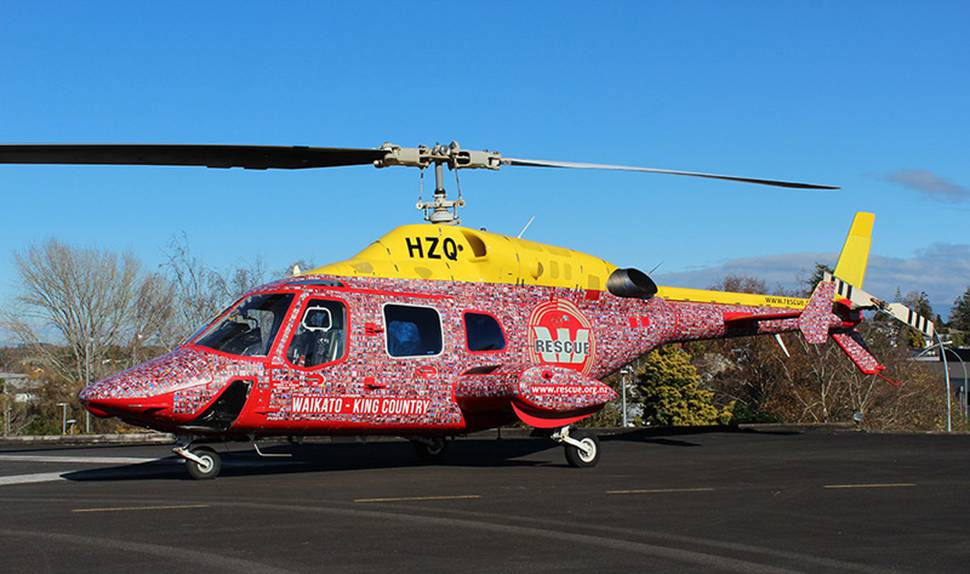 An impressive collage of more than 1500 faces formed a colourful new skin around the chopper.
An interactive digital rendering of the People's Chopper can be viewed at here

BayTrust Rescue Helicopter base manager and pilot Ben Fry said the BayTrust Rescue Helicopter was an essential life-saving and life-changing service for our community.
"It's the community that keeps this service available 24/7, 365 days a year.

"Our state of the art rescue helicopter and equipment is only possible due to your continual support. Thank you for every single donation. Rescue Helicopters saves lives - you have too."

Donations are welcome throughout the year and can be made at www.chopperappeal.co.nz or any Westpac branch.