Tutus, angel wings, masks, emoji signs and even stilts were featured in people's costumes as they came together for the Rotorua Pink Walk.
Now in its ninth year, the walk is the major fundraiser for the Rotorua Breast Cancer Trust and was held at the Village Green tonight.
Rotorua Breast Cancer Trust Pink Walk co-ordinator Kylie Lang said about 2000 people took part.
She was pleased with the turnout after the threat of rain made her anxious.
Ms Lang said the community coming together as a group looked "really cool" with everyone's pink outfits - "they put so much effort in".
"Thanks to the community for supporting it."
Brenda Llewell did the walk with her husband, Steve Llewell, and colleagues from The Gardens Rest Home and Hospital in support of her daughter.
She said her daughter had just come through breast cancer and been cleared, so the walk was a very important event for them.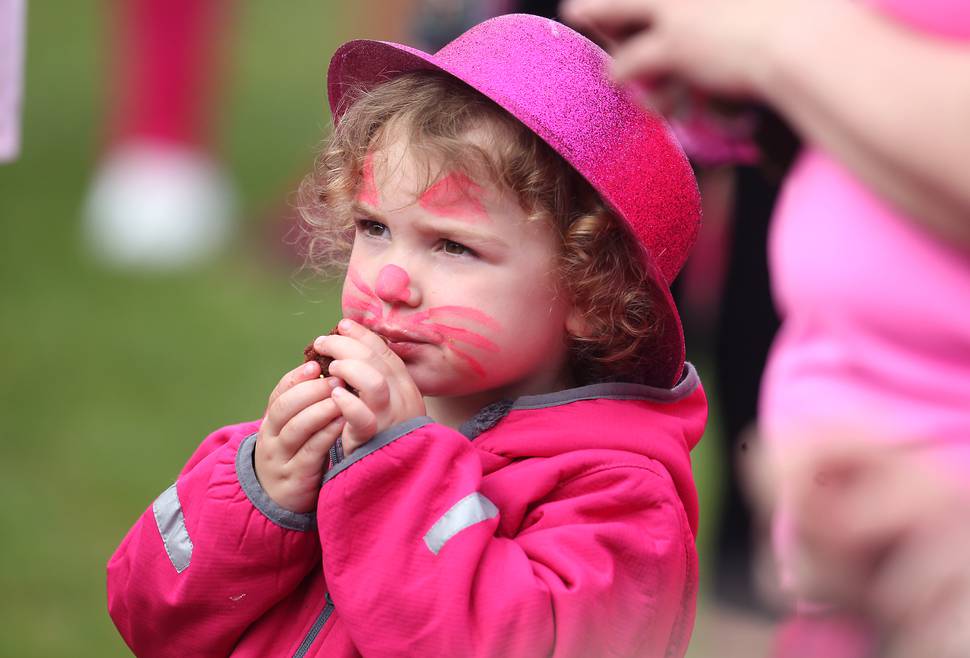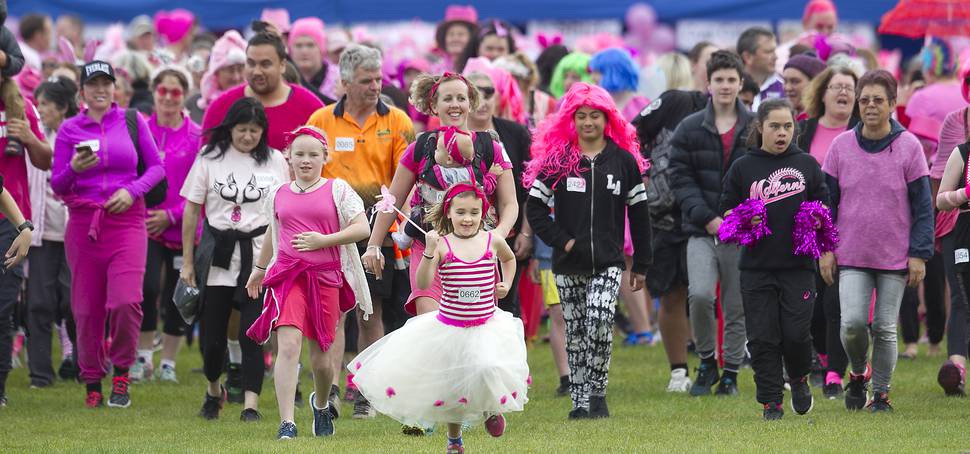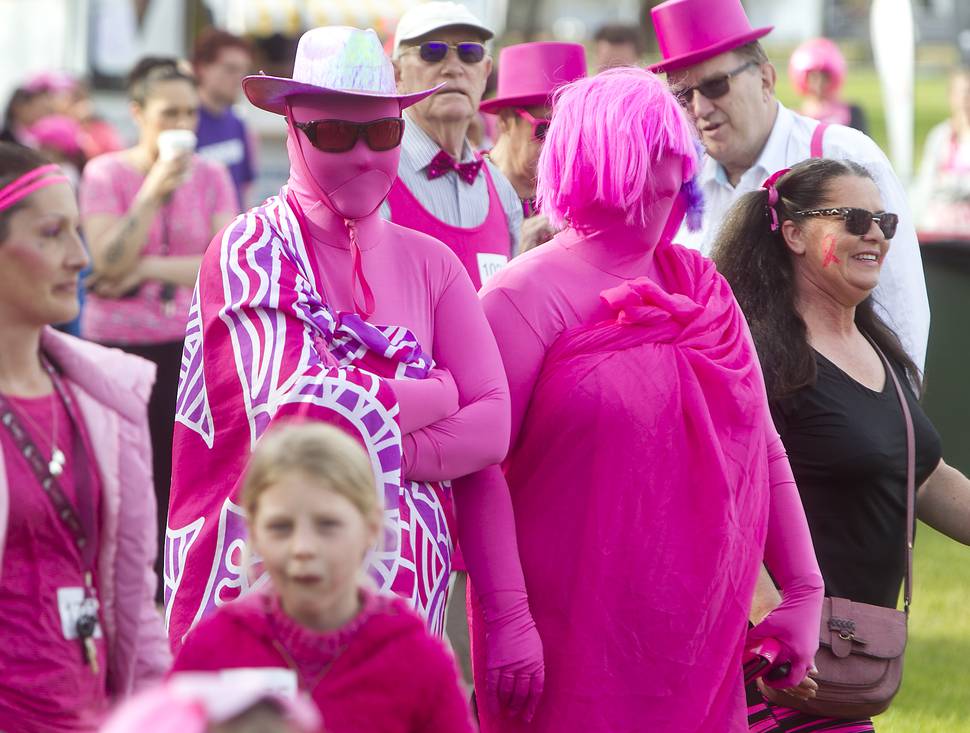 "It's been not only hard on her but for us as well. It's amazing, all the pink. I love it."
Desiree Klomp, who took part with friends, family and work colleagues, said it had been 13 years since she had had breast cancer.
She said she had taken part in the walk every year except the first one.
She said more awareness meant breast cancer did not have to be a life sentence. These types of events helped with that awareness, she said.
"It's something fun you can do to show support and who doesn't like to dress up?"
Frances Berkers walked with colleagues from The Arts Village. She said they had been doing the walk for a few years now and it had become a bit of a tradition.
"It's not only a really fun thing to do with workmates and friends, but benefits the community in general and it's for a good cause."
Jim Hunter, a caregiver at Redwood Rest Home and Hospital, said there were quite a few people there who had been affected by breast cancer.
He said he did not usually wear pink, but today he felt fine because "we are all together and wearing it for a good cause".
Hayley Hindle walked with family and also brought along her dog Benson.
The walk followed a 3.5km flat route from the Village Green.
There was a support and message wall people could write comments on, and a moment of reflection before the walk.
Ms Lang said there were some "lovely" comments on the wall.
"It's all about love and peace, and remembering those who have lost the battle."