It was inspirational but also emotional and overwhelming to accept late Te Arawa leader Mauriora Kingi's Member of the New Zealand Order of Merit, his son Mauri Kingi says.
Mr Kingi was made a Member of the New Zealand Order of Merit in the Queen's Birthday Honours last year, just days before he died suddenly at the age of 53.
"He knew he was getting the award, but after he passed we decided to put it off because it was just too soon," Mr Kingi said
His sister, Te Waiwhakaata Kingi, accepted the insignia for a Member of the New Zealand Order of Merit on her father's behalf during a ceremony at Government house in Auckland yesterday.
"We accepted the award not only on behalf of dad but all those who nurtured him when he was young, leading him to being the man that he was," Mr Kingi said.
Ms Kingi said it was an honour to accept the award on behalf of her father.
"But it wasn't just dad's award, it was everyones - right down to his ancestors, koro, kuia and mentors also iwi, that helped mentor him to do what he loved. I'm so proud of you papa."
A stirring haka was performed by Mr Kingi and his younger brother Tawharau Mohi.
"The haka was a bit impromptu, we just felt like we should do it. It was to honour the occasion and what our father has accomplished.
"It was a very emotional day, quite overwhelming at times but also inspirational - it made me feel like I wanted to do something to earn those medals."
Mauriora Kingi was the Rotorua Lakes Council's director of kaupapa Maori and after his death was described as one of the district's "taonga" by mayor Steve Chadwick.
Rotorua's Hariata Paikea was also made a Member of the New Zealand Order of Merit yesterday for services to health and Maori.
Mrs Paikea has supported young people as an adviser and kuia with Horohoro School and Kohanga Reo, and as a foster parent. She played a fundamental role in the establishment of the Tipu Ora Health Centre in Rotorua, and is a trustee of both the Nurse Cameron Memorial Trust and the Janet Fraser House, which is used as a facility for alcohol and other drug counselling services.
She also supported the Utuhina Manaakitanga Trust for many years as a trustee, which provides services for clients with addiction issues.
Mrs Paikea's further contributions including serving as the president of the Women's Health League for Horohoro since 1975, and the national body since 2005, and as a representative for women's health through the Whanau Ora Collective.
She is an active member of Te Arawa Pukenga Koeke Iwi elders council for the region, and takes classes for people wanting to learn more about the culture.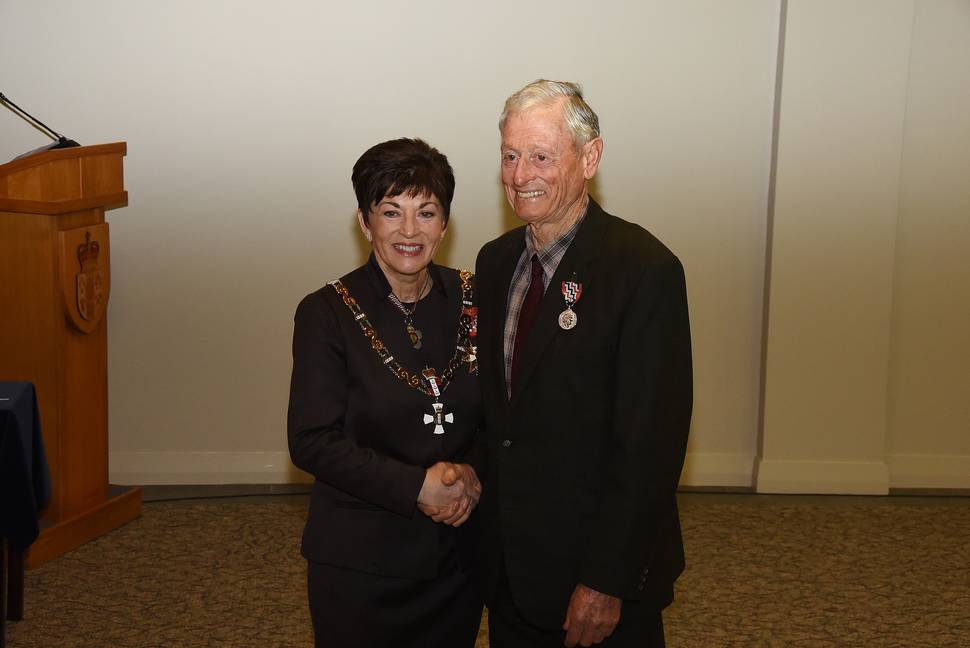 Jaap Van Dorsser has been awarded the Queen's Service Medal for services to the environment, and will receive it during this morning's ceremony.