Valencia Davies has been allowed out of hospital for the first time in weeks, to attend a special fundraising event that raised thousands for her family.
Road to Recovery - Angels for Valencia Fundraiser was held on Saturday to raise money for the family. While a final tally isn't yet in, the event has raised more than $5000.
The Rotorua Daily Post earlier reported the 9-year-old Owhata Primary School pupil has been in hospital since the start of last month after contracting rare skin condition SJS (Stevens-Johnson Syndrome).
Valencia is on the road to recovery, after a risky time when she found it difficult to breathe as sores and lesions took hold of more than 60 per cent of her body.
However, doctors say she could have life-long scarring. Valencia's family are struggling financially since her father was made redundant with the closure of Lumbercube and her mother had to take time off.
Valencia was allowed out of hospital for the day to attend the event.
Organiser Eleanor Mahaki said the fundraiser went really well and over 500 people went along.
"I was totally overwhelmed. I couldn't have asked for a better outcome and everybody had fun.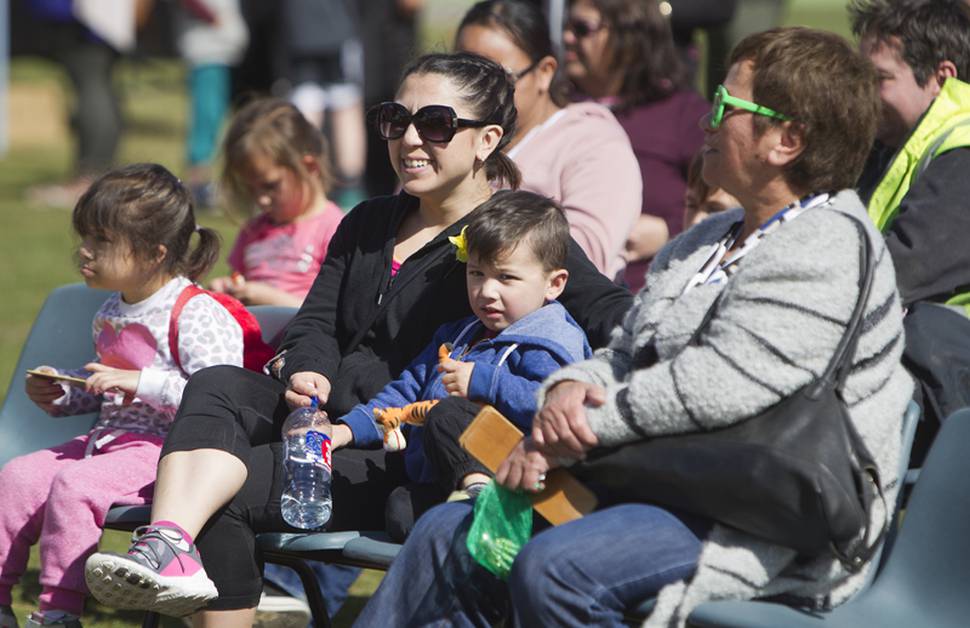 "We are still receiving money but at the end of yesterday (Saturday) the figure was just over $5000, and that's not including the Give A Little page.
"One of the biggest highlights was just seeing our community come together, the people that were there and the support they were showing, it was amazing."
She said a lot of donations had come from all around New Zealand and they would know the total amount donated by Wednesday.
Valencia's mother Ene Mikaere said the day was "awesome".
"I didn't expect so many people. She [Valencia] loved it and she told me at one point to leave her so she could play with her friends.
"She was so excited to get out of that hospital room. She loved it, we all loved it. It was amazing."
When she heard how much had been raised Mrs Mikaere was shocked and said she was freaking out.
"That is amazing, that's crazy, it means we can get into a proper house. My baby, when she comes out of hospital, will have somewhere to go," she said.
The Rotorua Daily Post reported last week that a Rotorua youngster, Madisyn Majurey, who turned six last Thursday, wanted to give up her birthday celebrations to help Valencia.
Instead of having a party, she suggested her guests go to the family fun day.
Madisyn's mother, Erin Majurey, said Madisyn was really stoked to be there.
"She was so excited to meet Valencia and her mum and really overwhelmed by how lovely they were. They gave her a small gift and she was called on stage and everyone sung her happy birthday.
"It was so nice to see so much community support... We both felt very lucky to be there," she said.
There were lots of family-oriented activities such as a bouncy castle, face and nail painting, games and fitness activities, quick fire raffles, a White Elephant, donation boxes, food stalls, fry bread burgers, a sausage sizzle, a cake stall and Angels for Valencia for sale.
The Angels for Valencia are handmade angels made by one of the women who cares for two of Valencia's siblings.
The event was put together by the school, Owhata Friends of the School and eBabies Early Learning Centre.
How can you help? Donate at:
- https://givealittle.co.nz/cause/valenciasroad2recovery#
- Any donations and contributions can be taken to Owhata Primary School. Contact Eleanor Mahaki for queries, 021 353 267.