The area surrounding Rotorua's Kuirau Park has been named one of the top 10 worst areas in New Zealand for violent offences.
New figures, released by New Zealand Police to the Rotorua Daily Post, show the number of victimisations for assault, sexual assault and robbery offences in each suburb in New Zealand from July 2014 to February 2016.
Kuirau, Western Heights, Victoria, Mangakakahi and Fordlands are the five worst areas in Rotorua where those violent offences occur.
The figures also reveal the safest areas - which are Owhata South, Kawaha Point, Poets Corner, Ngongotaha South, Selwyn Heights and Lynmore.
Kuirau had 168 reports of victimisations for assault, sexual assault and robbery offences, making it the ninth worst suburb in New Zealand.
According to Statistics New Zealand, the borders of Kuirau are Pererika St, up Ranolf St, down Amohau St out to Hatupatu Dr, along the Lakefront to Lake Rd, down Tarewa Rd to Old Taupo Rd and back to Pererika St.
Rotorua police area commander Inspector Bruce Horne said he was not surprised by Kuirau's high ranking and there was one main issue to blame - alcohol.
Mr Horne said Kuirau Park had long been a problem for crime, mainly because it was bordered by licensed premises.
"People go into the park and become victims of crime - there's a combination of alcohol, opportunity and locality."
Mr Horne said the problems in the suburbs, from Fordlands through to Western Heights, stemmed from family violence, gang offending and alcohol.
"Something we are really concerned about in those areas is the number of off-licence premises. Do we need so many liquor shops in such a small space?"
Mr Horne said while the Rotorua Lakes Council already had a policy to curb more licensed premises opening, he would like to explore ways to reduce them.
"That's not because we are wowsers but we see the community harm and the damage caused from alcohol every single day."
Mr Horne said the police and the council were working together to make further safety improvements in Kuirau Park in the coming year.
He said gangs had also been a target for police and three specific operations resulted in the arrest of 60 gang members or associates for drug offending in the past 18 months.
"A number of Black Power members are in custody at the moment."
Neighbourhood Support co-ordinator Bruce Quedley said it had a strong network on Tarewa Rd that regularly patrolled the park and surrounding areas.
He said there were also a number of groups in the central city as well as Victoria, but leaders often moved away, leaving groups without a co-ordinator.
Mr Quedley said there were a few groups in Western Heights, but they were wanting to expand.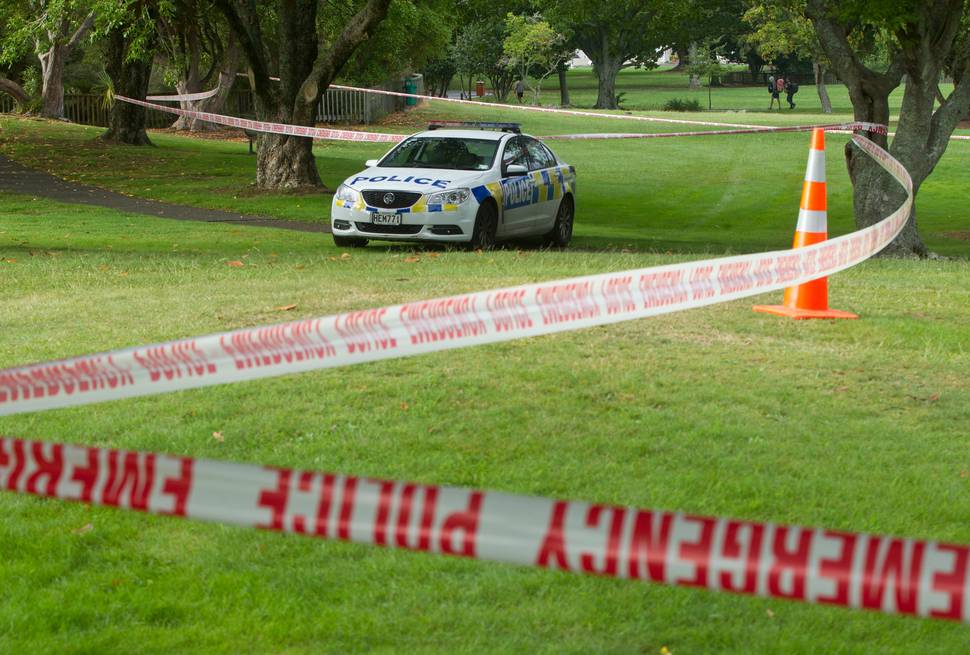 "Normally where there are Neighbourhood Support groups based there is less crime.""
Council inner city portfolio leader and councillor Karen Hunt said, since 2013, the council had made sure all the under-awning lights throughout the central city were working.
"When you light areas and provide clear views you encourage people to use them. Kuirau Park and the Government Gardens are good examples of this.
"We have had feedback from the public that they are feeling safer. We have a good relationship with the police, we have new CCTV cameras that are far faster and, as well as assisting with inquiries, they are a great preventative measure."
Rotorua mayor Steve Chadwick says two of the council's key Rotorua 2030 goals were about safety - creating an inviting inner city with a vibrant city heart and building a resilient community with safe neighbourhoods.
"The most recent safety survey reveals Rotorua residents are feeling safer."
She said the council had done a lot of work to make the city safe including the upgrade and expansion of existing CCTV cameras. In Kuirau Park, the council had opened up all the foot pool areas and taken away "hiding places".
"We've removed thick clumps of bushes throughout the inner city; we've invested in the city wardens and in street lighting," Mrs Chadwick said.
A total of 24,035 public place assaults, sexual assaults, and robberies were reported to the police in 2015.
The worst suburb in New Zealand was Auckland Central West with 550.
All the figures are based on the state of the police investigation at seven days after coming to police attention, and exclude victimisations already resolved as "no crime".
- Additional reporting Kelly Makiha and Jordan Bond