The distinctive sound of bagpipes rang through the air as the last batch of Waiariki Institute of Technology graduates made their procession through town.
The institute held its Rotorua graduation today at the Sir Howard Morrison Performing Arts Centre. It was the last graduation for students receiving their qualifications under the institute's former name - Waiariki Institute of Technology.
Graduation ceremonies were held for Faculty of Business, Information Technology & Creative Arts, Faculty of Health, Education and Humanities, Bachelor of Nursing, and Faculty of Applied Technology and Primary Industries.
Hundreds of students gathered at the Village Green before making the proud procession through town.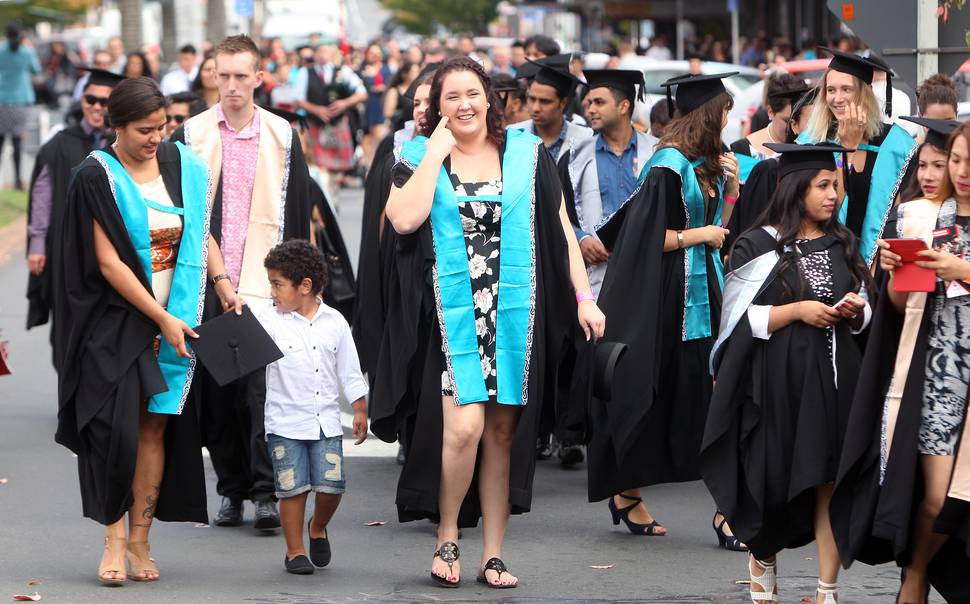 A "Waiariki Success" banner was carried at the front of the procession and was followed by a sea of black gowns and brightly coloured hoods.
Graduates Charmaine Jensen and Angela Hunt carried a 'we did it!' sign during the procession.
"I'm feeling a bit overwhelmed at the moment, I'm trying not to choke up," Ms Hunt said.
Both women were graduating with a degree in social work.
Ms Jensen said she chose Waiariki to study because it was local and she didn't have to uproot her family.
"I wanted to do social work because I liked the idea of helping others. Being able to do it at Waiariki was a bonus because I didn't have to leave Rotorua."
Ms Hunt said she was inspired to do social work because of her own life experiences.