UPDATE:
Metservice has recorded 42mm of rain since midnight at Rotorua Airport. They are forecasting a further 36mm between now and midnight tonight.
Roading contractor Fulton Hogan currently have four crews out and about dealing with calls as they come in.
Calls received and attended to so far today are as follows;
Dansey Rd - Treefall
Edmund Rd - Flooding
Fenton/Victoria - Flooding
Victoria St - Flooding
Lake Okataina Rd - Slip
Lake Okataina Rd - Treefall across the road which bought down powerlines
Ford/Meadowbank - Flooding
Vaughan Rd - Cesspit grate off
Malfroy - Flooding
Te Kopia Rd - Treefall
Ohakuri Rd - Treefall
Te Ngae Rd - Flooding
Scott/Reeve - Flooding
Pukaki - Flooding
Parawai Rd - Flooding (land drainage open drain is over flowing)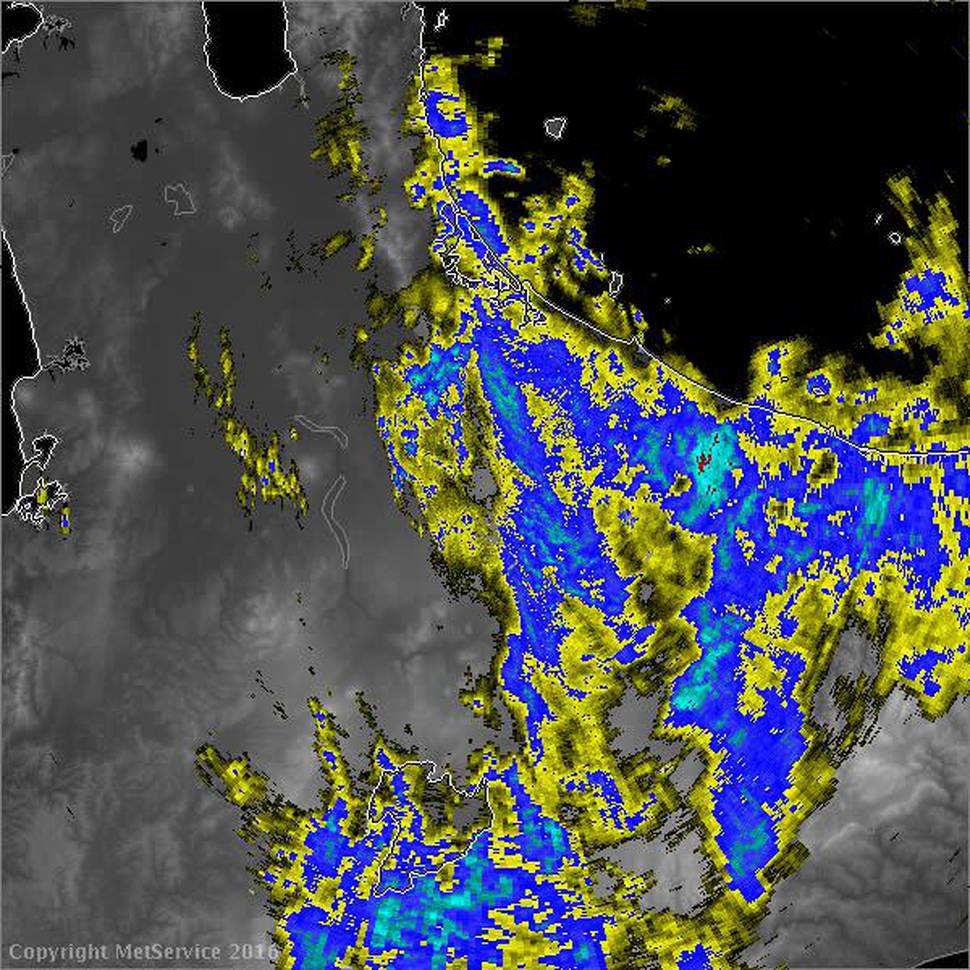 11.20am:
MetService says there is more rain to come for parts of the North Island with the heaviest expected to affect Rotorua, Bay of Plenty, Taupo, Coromandel Peninsula, Tongariro National Park and Gisborne.
The rain is likely to ease about the Coromandel Peninsula late this morning, tonight in the Bay of Plenty and Rotorua but persist into Friday morning in Gisborne.
10.56am:
There has been a power outage in Rakau Rd in Reporoa.
Latest update from the MetService: A warning for widespread heavy rain and thunderstorms has been issued for Rotorua and Bay of Plenty.
Thunderstorms may become severe and produce localised downpours of 25 to 40mm per hour or possibly more.
Rainfall of this intensity can cause surface and/or flash flooding as well as slips and hazardous driving conditions.
10.30am
The Bay of Plenty Civil Defence Emergency Group is continuing to monitor conditions as severe weather warnings remain in place for Bay of Plenty.
With intense rain pockets of up to 40mm per hour expected this afternoon, they are urging the community to remain alert and be extremely careful on the roads.
10.05am:
Surface flooding was reported near Linton Park; on the corner of Meadowbank Cres and water levels in streams in local parks are high.
A slip has been reported at Okataina with people unable to get through.
Rotorua Lakes Council's roading contractor Fulton Hogan is dealing with the slip, surface flooding and the tree on Dansey Rd and staff from Rotorua Contracting (formerly Castlecorp) are dealing with the trees in the central city and on Devon St.
10am:
MetService has issued a latest statement saying a heavy rain warning is still in place for Rotorua and the Bay of Plenty.
9.15am:
There has been a power outage on Lake Okataina Rd.
According to the Unison website, the outage was reported at 8.30am and is expected to last until 11.30am.
9am:
Rotorua contracting is at the Springfield Golf Course where a large tree has fallen across the driveway.
A Rotorua Lakes Council spokeswoman said the tree was not blocking the road but would take some time to remove due to its size.
7am:
Severe gales and rain have battered Rotorua overnight, but emergency services say they have not attended any related callouts.
A trough, preceded by a strong moist northeasterly flow is bringing significant rain to northern and western parts of both islands. Periods of heavy rain are expected to affect Rotorua, the wider Bay of Plenty and Gisborne from today until tomorrow morning.
According to the Unison website, there have been no reported power outages