The Professionals McDowell Real Estate Child Cancer Charity Breakfast and Art Auction raised $40,500 for Child Cancer.
The Fenton Ballroom at Distinction Hotel was packed yesterday as people gathered for the annual event.
McDowell Real Estate rental manager Carol de Farias said the $40,500 raised was a lot more than last year's effort, which topped $30,000.
She said she was feeling "pretty elated and really grateful" to the community and her work colleagues.
"I think the team did a really good job."
This year, when they were looking short of items to auction off, the staff united and put their money together to get items, she said.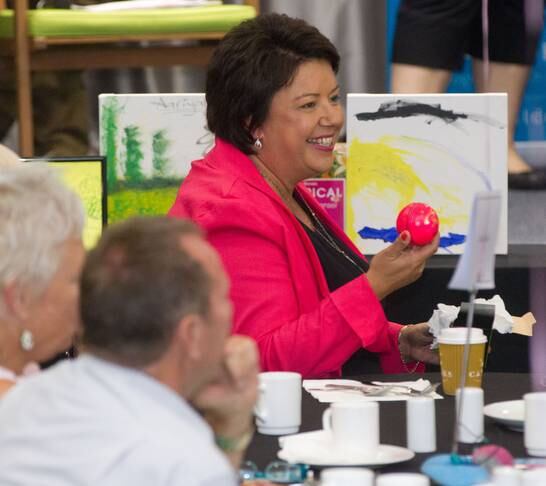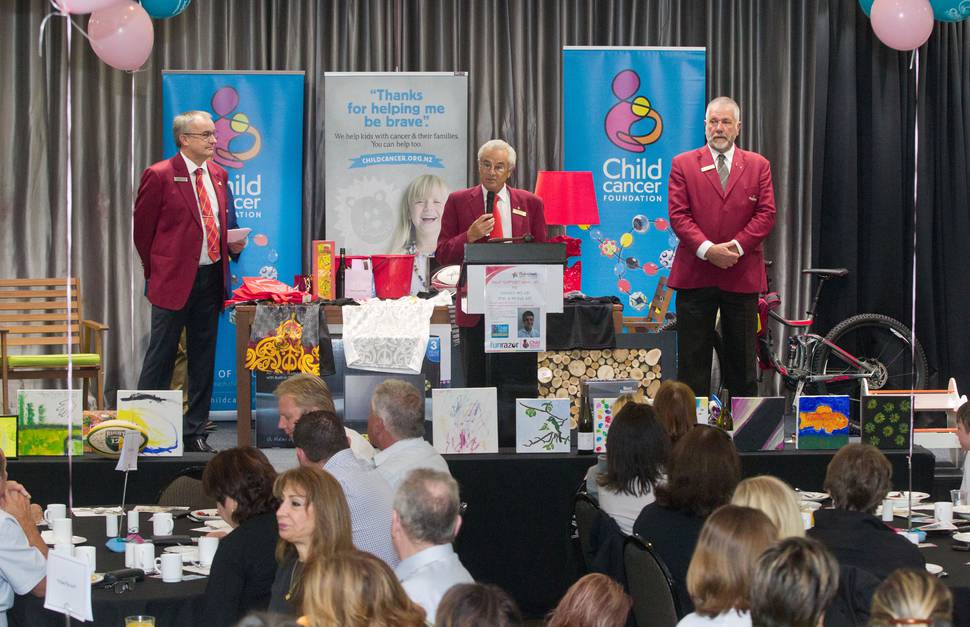 There were 49 auction slots at this year's event and the children's artwork raised about $6300, she said. There were 14 pieces of children's artwork auctioned off, created by local children living with cancer.
Paige Maxwell, a 7-year-old Lynmore Primary School pupil, was one of the children who had artwork bought at the event.
She said she felt "pretty happy" as she presented her artwork to the room, and when it was bought.
Paige said "one of my friends" bought the artwork, and that the lady had bought some of her pieces from other years. It was her fifth time at the event, she said.
Sue Wells, who bought Paige's piece, said she now had six pieces of children's artwork from the charity breakfast events.
"It's such a heart-wrenching situation and to be a part of the generosity in that room, it's a privilege."
She had attended the event four times and would go again next year "without question".
Ms de Farias said Kehu Marino, 12, who had his head shaved during the event, had raised $1500 with money yet to come from a few people who had said they would donate.
She said they hoped to see everyone back next year and the morning had gone down very well.