Scott Donaldson's kayak has been found 20 nautical miles northwest of the base of Farewell Spit, says pilot John Funnell.
It had taken on water.
Mr Funnell said that with the help of Golden Bay locals and a generous donor the MV Maggie Rose had been engaged to take Mr Donaldson to his kayak about 4pm today.
It will be taken back to Takaka.
Earlier story: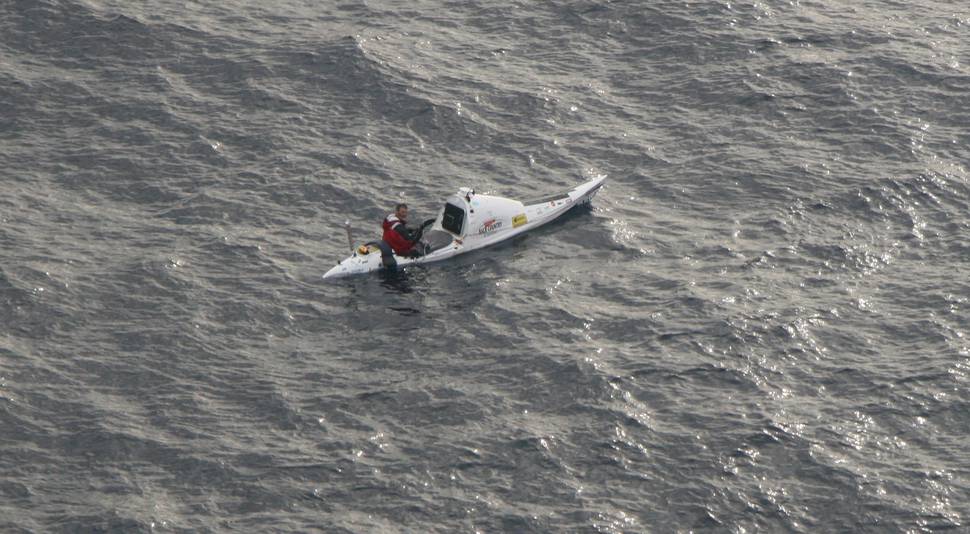 Rotorua's Scott Donaldson is keen to retrieve what was his home for the last three months.
Donaldson was rescued on Friday, 90km from the Taranaki coastline in his bid to be the first to kayak the Tasman Sea solo.
While he was winched to safety, his kayak was left behind and according to the Rescue Co-ordination Centre of New Zealand it is still transmitting a signal from its emergency beacon.
As of yesterday morning it was located 40km north of the base of Farewell Spit.
Taupo-based pilot John Funnell, who had been helping during the transtasman crossing, said
Donaldson and his support team were keen to recover the kayak.
"It is a kayak with New Zealand history that many New Zealanders would be proud to be a part of," he said.
"Scott and his team are looking for someone with a boat who would be prepared to take Scott out to the west of Farewell Spit to tow the kayak back to a safe place."
Mr Funnell said any recovery would need to be co-ordinated with Donaldson, the Rescue Co-ordination Centre of New Zealand and an aircraft to locate the kayak.
Anyone who can help should contact Mr Funnell on 021 733 142.