Rotorua's growth potential is behind one property manager's decision to give a tired inner city building a facelift.
The building, at 1227 Hinemaru St, was bought by Terric Properties Ltd in December 2017 and over the next few months it will be stripped back to almost its bare bones and rebuilt, company director Terry Magill said.
"I think it will look very attractive. I was looking for an investment around here. I'm based in Waikato and was drawn to Rotorua because I think it's got growth potential.
"This was originally built in 1994 and needed a bit of love. It's going to get a major facelift that will probably cost a lot more than the original building."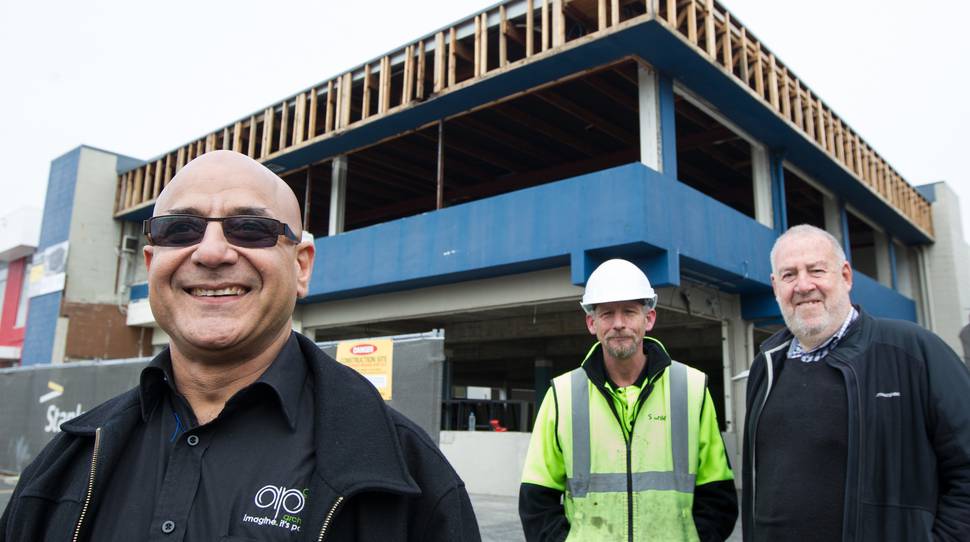 Magill did not want to reveal how much the work was going to cost but said he wasn't going to cut any corners.
The revitalised building is being designed by APA Architects.
Architect Aladina Harunani said the firm was aiming to incorporate timber and cultural elements in the design.
"We are a timber city and also a cultural city so want to come up with something that has that modern feel but also timber and cultural aspects.
"Hopefully when you walk around you feel the building moving with you."
Harunani said he had also considered how the building might look in relation to its location opposite the Government Gardens and near the Rotorua Council building.
"There are a lot of buildings in need of a facelift on the street, maybe we could be the first one," he said.
"In my opinion, in the last three years Rotorua has grown much more than what it had before.
"It's exciting to be an architect in a happening city."
Harunani said there had been some issues with the building already, including asbestos, but when asked about the price tag he said it had been "a value-driven, economically designed project".
Magill said Stanley Construction had been awarded the tender for the construction and he hoped construction would be finished by Christmas.
"We'll be looking at various tenant options between now and then.
"We're aiming for a professional type company that might be attracted to a good quality building."
Magill said he hoped the building would be A-grade when completed.
"I think when it's finished it will be the nicest looking girl in the street."
He couldn't reveal who the tenant might be.